Spotlight on women in pharma: Şeyda Atadan Memiş, Takeda
Views & Analysis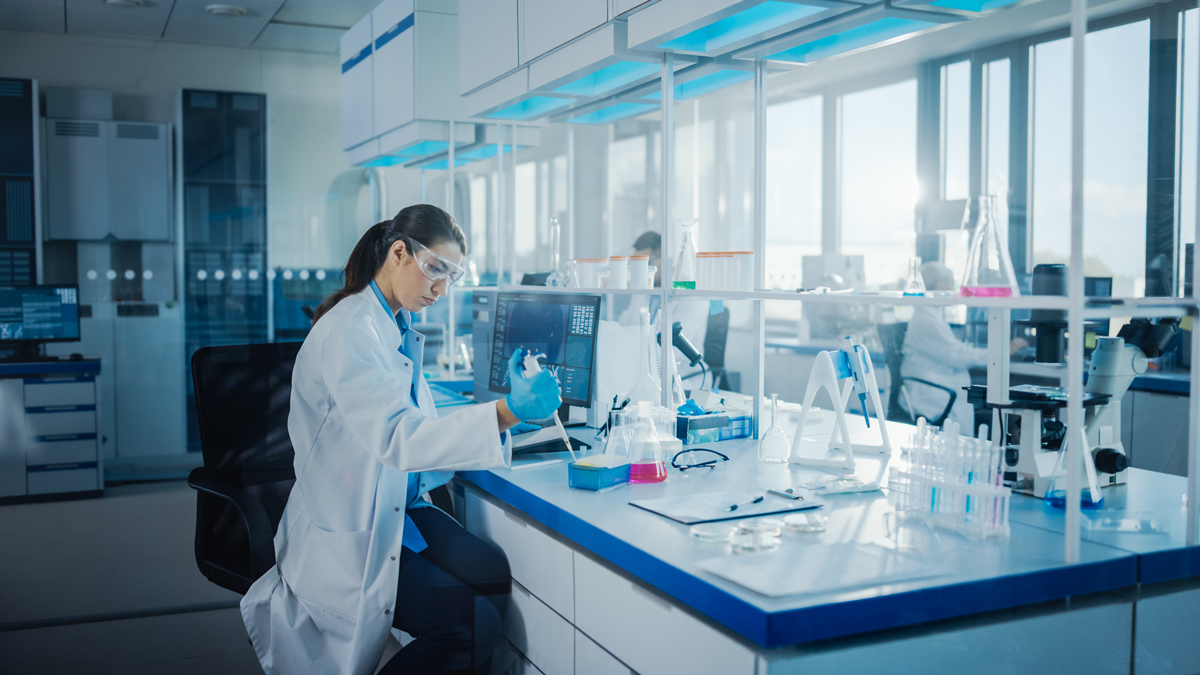 As part of our Women in Pharma series, where we talk to leading figures in the life sciences, we hear from Şeyda Atadan Memiş, recently appointed general manager for Takeda UK and Ireland. Here, she discusses her new role, key steps to a successful career in life sciences, and her plans for the future.
What inspired you to pursue a career in the life sciences?
I was always driven to do something meaningful for humankind and amazed by science as a student. That's why I studied chemical engineering and started my career in manufacturing. Realising it wasn't for me, I decided to pursue an MBA and work in an area where the impact on patients is the clear purpose of the company. This resulted in a change in career path towards pharma, beginning with a role as a marketing professional at Baxter. I have never looked back in the 20 years since.
Why did you decide to make the move from Takeda in Turkey to the UK?
Turkey is one of the largest countries in the Growth and Emerging Markets (GEM) region of Takeda and provides lots of opportunities for people and patients. It also has political, economic, and infrastructural dynamism, and a volatile healthcare environment. Ensuring a sustainable business, meaningful outcomes for employees, and continued supply of innovative medicines for patients in such an environment was a rewarding experience for me.
Moving on in my career, I wanted to complement my expertise in a mature market economy where pipeline innovation, digital transformation, and policy shaping with external stakeholders are pioneered. The UK and Ireland was the perfect opportunity with its best-in-class portfolio, services, and digital programmes supporting HCPs, patients, and the NHS.
How did you prepare to take on this new role? 
Throughout my career, I have witnessed multiple changes like the Baxter-Baxalta spin-off in 2015, followed by the Baxalta/Shire acquisition in 2016. By the time of Takeda's acquisition of Shire in 2019, I was the interim GM of Shire in Turkey and assumed the role of general manager of Takeda as of March 2019.
Throughout all these changes, I was involved in critical leadership roles where I worked on the corporate culture, managed organisational change, established our company's reputation as a rare and specialty disease leader, and engaged with all our stakeholders.
These integrations not only provided me with valuable skills from an operational perspective, but also made me a more resilient leader, leading through extensive changes, while also seeking to transform corporate culture.
So, I believe I was well-prepared in both mindset and capabilities for this new role and the challenges and opportunities it will bring.
For those looking to make a career in the industry, what advice would you give to new starters?
I would like to share two pieces of advice. The first, gain experience in as many different functions as you can to ensure an enriching and diverse skillset. The second, be open-minded and, if you have the opportunity, take up roles in different countries to broaden your own geographical understanding. These diversified experiences accelerate your learning curve and expand your perspective.
What are the key steps to a successful career in life sciences?
I think the recipe of a successful and sustainable career in life sciences is determined by understanding the challenges and needs of patients, having a good relationship with stakeholders and building a good reputation with our people and society.
At Takeda, we have a decision-making process called PTRB (Patients-Trust-Reputation-Business) to make sure we embed those priorities in the right order in our everyday decisions. When we are conflicted in a project or a job, we first assess if a decision will be good for the patients, then we talk about how it might impact the trust that society has on us, then whether it would reinforce our reputation and, if it clears all three conditions, we move ahead with the business opportunity.
We believe that these are the ways of working and ways of building a sustainable, reputable, and successful business.
What are the most important lessons you have learned in bringing new medicines to market?
The pandemic has helped to show that the pharmaceutical industry is committed to delivering for patients and already invests more than any other sector in R&D. It also is central to unlocking economic growth, employment, and investment via clinical trials, R&D, and exports.
The launch of innovative and life transforming medicines are at the heart of this historic opportunity to become a global leader in life sciences. To be able to fulfill this opportunity, all the stakeholders must collaborate extensively to secure better patient outcomes, timely launches, and the right level of investment for the future.
What has been the biggest challenge you have had to overcome in your career and what did you learn from it? 
The COVID-19 pandemic has drastically impacted and shifted all our lives, specifically, the impact of the pandemic on patients was our biggest challenge. The patients we serve across rare disease, oncology, neuroscience, and gastroenterology already face multiple challenges within the course of their diseases.
So, to overcome this, we set clear priorities. Our priority pillar was patients. We targeted seamless product delivery, the continuation of patient support programmes, uninterrupted HCP engagement, and the elimination of access barriers to our registered and pipeline products.
Thanks to the significant efforts of all involved, we secured product continuity and ensured the continuation of patient support programmes to address unmet needs and we embraced new approaches, whilst simultaneously juggling new ways of working.
We also accelerated our digital development and quickly adopted new digital tools and created omnichannel ecosystems AI and Machine Learning Systems to enable HCP engagement.
Additionally, we continued our CSR activities during the pandemic and supported our society and planet both individually and as Takeda.
As a learning, having those clear priorities helped us overcome huge challenges and extract opportunities.
What is your primary focus for Takeda UK and Ireland as you settle into the role?  
Takeda has undergone a significant transformation and we continue to evolve and adapt. We believe this is fundamental to meeting the needs of our patients and people, and our successes and sustainable growth is testament to this.
I sincerely believe that Takeda, which aims to achieve sustainable, profitable growth by providing patients access to innovative treatments, will continue to provide more value for our patients, people, and planet, and positively impact the lives of more patients with life-changing treatments.
In the medium-term, we will be focusing on continuing our sustainable growth, delivering exciting launches and pipeline products, and driving our digital transformation. We will also be committed to creating an exceptional people experience. Our people are the cornerstone of our success, and we recognise that creating diverse, inclusive, and equitable work environments are critical to building a healthy company culture that empowers our employees to live our purpose every day.
About the interviewee

Şeyda Atadan Memiş has over 20 years of experience in the healthcare sector. During this time, she has held a wide range of both medical and commercial roles of increasing seniority and responsbility within the pharmaceutical industry. Over the last four years, she has been the general manager of Takeda in Turkey, and before this held many roles across the organisation.
Whilst the general manager of Takeda Turkey, Şeyda launched 6 innovative medicines and led Takeda to become one of the top ten companies within the market. She also led the integration of Takeda and Shire. As of August 2022, Şeyda took up the role as general manager of Takeda UK and Ireland, bringing with her this trackrecord of success.
Şeyda holds an MBA and a degree in chemical engineering from Middle East Technical University. She is married and a mother of two daughters.