Patient Engagement is no longer optional
Views & Analysis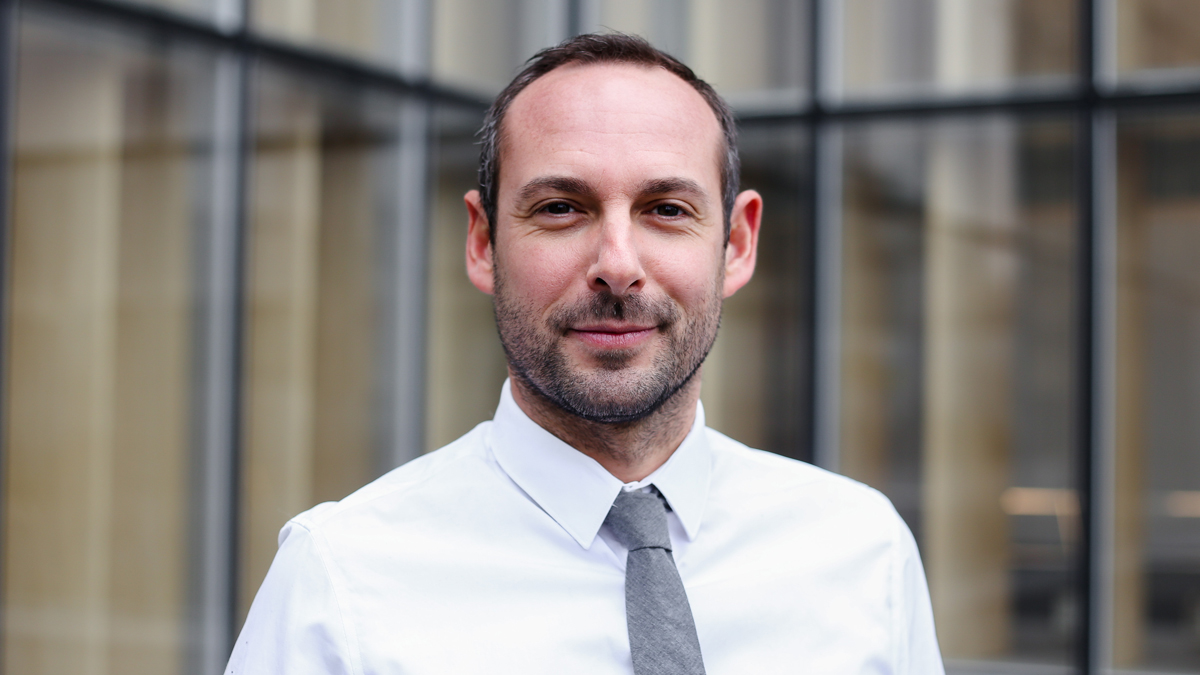 Regulators and health technology assessment (HTA) bodies are increasingly demanding the patient voice play a central role in drug development – making it riskier for developers to ignore the need for engagement than to embrace it.
Shifting operations to meet this new way of working may seem challenging, but it doesn't have to be, as very often there is an existing ground in pharmaceutical and biotech companies to align advocacy and engagement in medicines development and access, says Red Thred Solutions' Mathieu Boudes.
Relevant, efficient patient engagement simply relies on building cross-function teams with a clear vision and giving them the tools they need to turn patients' insights into action, he tells pharmaphorum.
Building relevance
The benefits of patient-centric drug development, in which sponsors engage with patients and patient advocacy groups (PAGs) to embed the patient voice into their processes, are numerous.
"The patient centricity movement has been building momentum in recent years. Now, this is being reflected in the evolving regulatory landscape."
First, it informs the development of products that meet patient needs and are more likely to make a meaningful difference to people's lives.
It can also reduce burden on clinical trial participants. Designing trials that are as easy as possible to participate in, for example, can help to improve recruitment and retention rates - both of which have, historically, been significant barriers to clinical trial success.
In addition, this patient need-driven way of working helps organisations direct their limited resources to the projects that matter most to their end users.
In short, patient centricity informs the development of drugs that are relevant to the marketplace they will eventually find themselves in. It gives them the very best chance of success in a world where the constraints (such as costs and timelines) associated with drug development are increasing all the time.
An evolving regulatory landscape
For all these reasons and more, the patient centricity movement has been building momentum in recent years. Now, this is being reflected in the evolving regulatory landscape.
In the United States, the Food and Drug Administrator (FDA) has so far published three draft guidance documents on patient-focused drug development, with a fourth expected in the coming months. Together, they describe how groups, including patients, caregivers, researchers, and developers, can collect patient experience data, and its role in regulatory decision making.
It is a similar story in Europe. In April, the PREFER framework received a positive qualification from the European Medicines Agency (EMA). The guidance, from the Innovative Medicines Initiative (IMI), establishes recommendations for industry, regulatory authorities, and HTAs on how and when to include the patient perspective in drug development.
EMA and FDA backing represents a huge step forward for patient centricity as a force for good in pharmaceutical development. But it also suggests that regulators will be more receptive to products that take patient preference into account than those that do not in future.
HTAs are also increasingly factoring patient preferences, and the extent to which new products tackle unmet medical needs, into their decisions.
In short, co-creation is fast becoming an essential prerequisite of regulatory approval and market access. Industry players could boost their chances of product success by demonstrating the meaningful inclusion of the patient voice in their submissions.
Insights into action
Change is happening now, and industry must be ready to act. Patient insights are now vital to the full spectrum of pharma – to the full continuum of research to HTA, pricing, and reimbursement.
Many companies are already working with patients and PAGs to collect insights, but translating them into action coherently, efficiently, and systematically has so far proved to be something of a challenge to the traditional pharma model.
Siloed working often sees separate brands or business functions within an organisation embark on insight gathering projects independently, for example. This can contribute to a scattergun approach in which findings are not collated, leading to duplicated efforts that waste time and resources for organisations, PAGs, and patients alike.
When we think of the increasing number of companies approaching PAGs for help, then multiply that by the number of individual teams working on individual projects, it is easy to see how the workload could quickly become unsustainable for non-profit groups.
Another common mistake is not starting the process early enough for insights to be meaningfully embedded into development. Asking patients to review a research protocol once it has already been written and trial initiation dates are looming, for example, leaves little time or opportunity for modifications. What's more, it does nothing to ensure the product itself will hold relevance for patients if and when it becomes available.
"Cross-functional patient engagement teams can create an open feedback loop of insights that inform the full drug development pathway."
If they are to be meaningful – and, therefore, taken seriously by regulatory and HTA authorities – patient engagement processes cannot be a box ticking exercise or an afterthought. Rather, they must be built from scratch and embedded in every function of the business.
Internal service providers
First, companies should aim to establish cross-function teams with representation from departments including (not exhaustively) research and development, medical, regulatory, and market access, led by patient advocacy and engagement teams, subsequently acting as an "internal service provider", working closely with patients and PAGs to gather and collate insights.
This model allows for specialist patient engagement and centricity training and knowledge, which has a wealth of benefits. It better equips pharma to bridge the "culture gap" between pharma and PAGs, and it reduces duplicated efforts, easing pressure on pharma and PAG teams alike. It also gives patient organisations a single point of contact, helping them to organise their workflow.
In combination with the deployment of the correct tools, such as patient experience mapping, cross-functional patient engagement teams can create an open feedback loop of insights that inform the full drug development pathway.
They can work with communities, and PAGs to gain a fundamental understanding of patient preferences within a therapy area. Specialist mapping software then takes all the available data and presents a full picture of the patient journey, flagging up areas of unmet need, which can be disseminated across the business.
The company can then use this information to not only prioritise patient engagement activities, but to demonstrate to regulators and HTAs that action was driven by patient preference.
Patient engagement is no longer optional 
As the regulatory and HTA landscape continues to evolve, meaningful patient engagement will soon no longer be optional.
Getting the right procedures, tools, and personnel in place is pivotal to creating the open feedback loops organisations need to ensure insights are not only generated, but acted upon.
Because, when we get it right, this new way of working is better for everyone, from patients and healthcare systems to payers and developers.
About Red Thred Solutions


Red Thred Solutions is a patient engagement consultancy dedicated to helping healthcare companies and patient organisations develop global strategies for integrating the patients' perspectives for better health outcomes.
About the interviewee

Mathieu Boudes, PhD, a patient engagement in medicines development and access expert from Red Thred Solutions, a patient engagement consulting firm. Previously, he worked at Parexel to lead its engagement with the Patient Advocacy Groups, building on his experience at the European Patients' Forum (2018-2020) where he piloted a cross-industry, multi-stakeholder partnership aimed to make patient engagement easier for all in medicines development. 34-partner strong (patient organisations, pharmaceutical / biotech companies, regulators, HTA bodies, and academic teams), PARADIGM strengthened the understanding of stakeholders' needs and systems-readiness, ensuring maximum synergies with other initiatives and developing an inventive and workable sustainability roadmap. Previously, Mathieu worked for EURORDIS-Rare Diseases Europe since 2013, involved in activities to foster the access to innovation to patients. Mathieu has a biomedical scientific background.