NICE calls the shots on Harvoni – but NHS England eyeing price controls
Harvoni and rival hep C drugs look set for approval in England – but NHS England may have the last word on controlling costs, finds Andrew McConaghie.
Patients in England with hepatitis C (HCV) will soon have new drugs to cure their condition – and can thank NICE for the speed and number of patients who will get treatment.
England's cost-effectiveness watchdog is often attacked for delaying or rejecting new drugs, but last week it ruled that Gilead's breakthrough treatment Harvoni and two rival products, AbbVie's Viekirax/Exviera and Bristol-Myers Squibb's (BMS) Daklinka should be made widely available.
The decision came just ahead of Gilead's Sovaldi finally reaching patients in England from 1 August.
The draft ruling means even people who aren't yet suffering from the most serious symptoms of HCV, such as cirrhosis of the liver, can still be treated with the new drugs. All three drugs represent the next generation of treatments, which are beginning to do away with the need for interferon and ribavirin, which require much longer treatment and cause painful side effects.
Provided there are no further delays or appeals, the guidance will come into force before the end of 2015.
This was not the outcome that budget holder NHS England was looking for; it wanted to restrict access, giving priority to patients with the most advanced stages of the disease.
NHS England was concerned that the very expensive drugs would tear a huge hole in its budget, and wanted to step in and replace NICE's cost effectiveness appraisal with its own review.
NICE brushed off these attempts to take over, but NHS England remains determined to find ways to reduce the cost of the new HCV drugs. It is understood to be considering calling on the rival pharma firms to submit a 'tender', a trade-off between prices and volume, which NHS England hopes will drive its costs down.
NHS England's tactics mirror those of payers in the US such as Express Scripts, which have sought ways to cut the budget-busting potential of the new HCV drugs, a market led first by Gilead's Sovaldi, and now by Harvoni.
The new drugs are a huge advance, as they can cure most patients – in as little as eight weeks in Harvoni's case – and without the need for interferon and ribavirin. But their high cost is a major headache for payers.
Cost effective – but not affordable
The most significant approval is for Harvoni in genotype 1 patients (about 50 per cent of patients) who have had no previous treatment, and who have no liver cirrhosis. This is opens up treatment to a large group. Harvoni's interferon-free regimen is a major advantage, and may well encourage people who were reluctant to get treatment for this reason.
NICE has only ruled Harvoni cost effective in its shortest treatment duration, eight weeks – which it estimates will cost £29,523 per patient.
This cost is lower than the list price for Gilead's other NICE-approved treatment Sovaldi, so Harvoni is likely to become the mainstay of treatment in these patients.
But Harvoni hasn't been approved in all patient types. NICE found it, and BMS's Daklinka, not to be cost effective in some of the most hard-to-treat patients.
Giving Harvoni to patients with the more aggressive genotype 3 strain of the disease who have cirrhosis and previous drug treatment would cost a much bigger £105,761, according to NICE.
NICE rejected the drugs in these patients, which means they must take Sovaldi with ribavirin and interferon.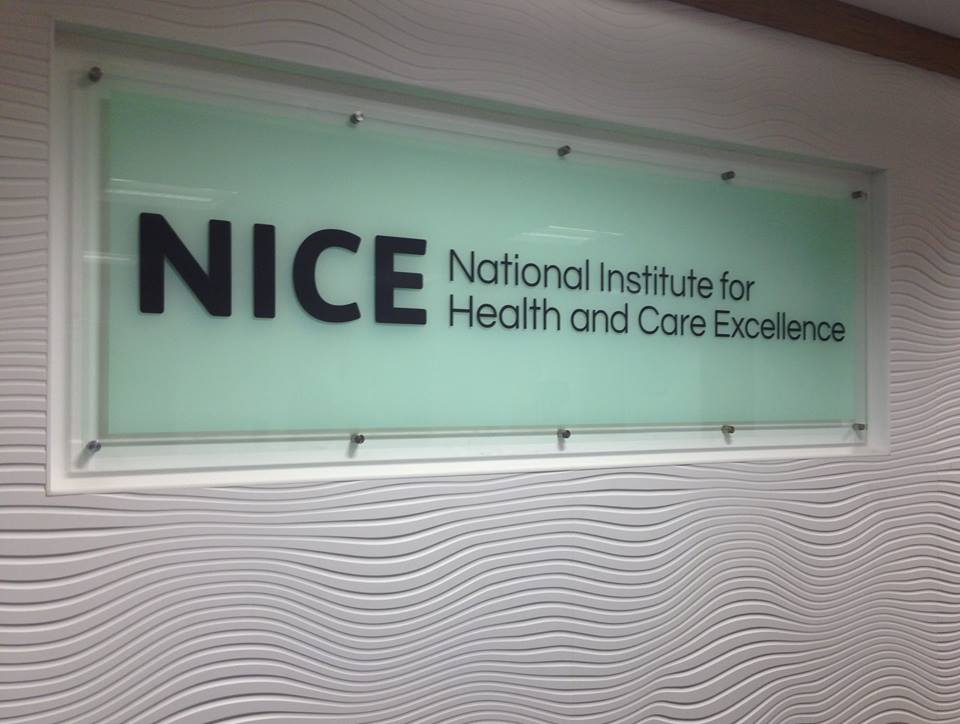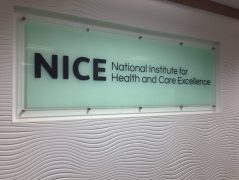 This rift between NICE and NHS England comes down to the difference between 'cost effectiveness' and 'affordability'. NICE's cost-effectiveness criteria found the drugs good value for money compared to existing treatments, when judged on how they cure more patients faster, and with fewer side effects. But its methodology doesn't encompass 'affordability' – NHS England's concern that there simply isn't the money to pay for the drugs. This is the same issue which has held up NHS use of Gilead's Sovaldi as the new HCV drugs will add millions to its already overstretched 'specialist commissioning' budget.
NHS England had estimated that up to 20,000 patients in England would require the drug, but NICE's appraisal committee said this figure was wildly inflated, endorsing an expert view that the figure would be between 7,000 and 10,000 patients.
Even with these lower figures, it is easy to see NHS England's concerns – if 8,500 patients a year were treated at the cheapest sub-£30,000 rate with Harvoni, the bill would still exceed £250 million. This would represent about 10 per cent of NHS England's total specialised commissioning budget, at a time when it is already overspent because of rising costs, particularly in cancer.
Power struggle
NICE shrugged off NHS England requests for it to consider the wider budget implications of approving the drugs, saying its cost estimates were 'not robust' and that they omitted potential savings, such as reduced onward transmission of the disease.
This conflict between the two powerful organisations of NICE and NHS England was brought to pharmaphorum's attention by Charles Gore, chief executive of charity the Hepatitis C Trust.
The charity has been closely involved in the NICE process, and Gore has been fighting for rapid access to the new treatments for 18 months.
Speaking exclusively to pharmaphorum, he said he was delighted with the decision to approve the new treatments.
However it is not good news for all patients as NICE has carefully selected which patients should receive Harvoni, Viekirax/Exviera and Daklinka. Harvoni and Daklinka have been rejected for treating patients with genotype 3, which represents 45 per cent of all cases in the UK.
Gore said NHS England "effectively asked if it could take over" the appraisal of the drugs, wanting to use its own experimental 'Commissioning by Evaluation' cost-effectiveness system.
He added that NICE's refusal to cede control, and rejection of calls to consider wider budgetary considerations, was great news for patients.
"NICE effectively said look, we're an independent organisation – it's not in our remit to look at affordability."
He believes NHS England would have inevitably slowed and restricted access, and welcomed NICE's recommendation, which is likely to take several months before the NHS starts to adopt it.
Gore welcomed the decision to fund Harvoni for patients with genotype 1 who had no signs of liver disease, which meant "much, much faster access for people with mild disease." This group makes up the majority of the estimated 215,000 people in the UK thought to have the infection.
The NICE approvals arrive amid a crisis: deaths from HCV have risen sharply in recent years, as people infected decades ago see their liver disease rapidly progress. Gore said this had to be addressed: "We have got the curative drugs – it's insane." He pointed out that the difficulty in diagnosing people with early-stage HCV means NHS England won't face the 'overwhelming tsunami' of demand it fears, but must allow broad access for those who have been diagnosed.
Read the NICE Appraisal Consultation Document on the HCV drugs here – including references to NHS England's commentary on affordability.
About the author:
Andrew McConaghie is pharmaphorum's Managing Editor.
Follow him on Twitter
Read more from Andrew McConaghie:
Major overhaul of Cancer Drugs Fund proposed