Market access round-up: the UK opens up to innovation
Views & Analysis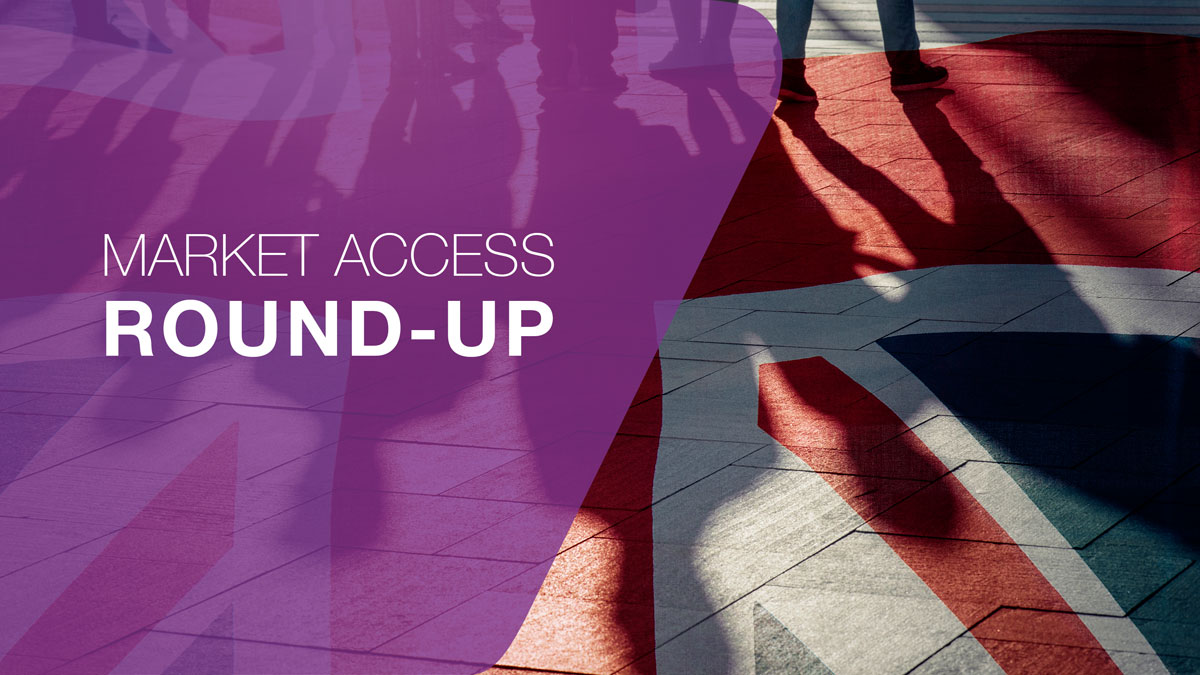 When it comes to market access in the UK, the public's eye has mostly been on the ongoing furore over Vertex's cystic fibrosis drug Orkambi – and at the time of writing there was no sign that talks regarding the drug's funding had progressed any further.
But thankfully there's been some more positive news aside from that this month, most notably the government's announcement of a major revamp of its efforts to get innovative new medicines and therapies through clinical development and to the market.
At the Association of the British Pharmaceutical Industry (ABPI) conference in London on 2 May, junior health minister Nicola Blackwood announced the plans to upgrade the Accelerated Access Collaborative, which aims to champion development of novel medicines and therapies.
The government set up the AAC, consisting of experts from industry and the NHS, to speed up the time it takes for patients to benefit from ground-breaking therapies for conditions such as cancer, dementia, and diabetes.
Under the new plans, the AAC will become the new umbrella organisation for UK health innovation.
It will act as the 'front door' for innovators looking to get their products funded by the NHS and will provide support to overcome barriers that can prevent the best medical innovations from reaching patients.
Led by chief executive Dr Sam Roberts, the AAC will implement a system to identify the best new innovations and make sure the NHS is ready to make use of them.
The AAC will also signal the needs of clinicians and patients, so innovators know which problems they need to solve.
It also aims to revamp the UK's testing infrastructure so innovators can generate evidence needed to get products to the NHS.
A health innovation funding strategy will focus public money on the areas of greatest impact for the NHS and patients.
Finally it will support the NHS to more quickly adopt clinically and cost-effective innovations – something that industry has long been campaigning for.
The AAC has already selected and supported 12 'rapid uptake products' to increase their use within the NHS. This includes a blood test for pre-eclampsia, which can diagnose the condition earlier in pregnancy and significantly reduce life-threatening complications.
NHS England aims to eliminate hepatitis C
In addition, the NHS has als been looking to sign a series of 'smart deals' to give greater value for the taxpayer and benefits for patients while ensuring access to important drugs.
These include a £300 million saving after NHS England negotiated deals with five manufacturers on low cost versions of the health service's most costly drug, AbbVie's Humira (adalimumab), and agreements with Novartis and Gilead to get groundbreaking CAR-T cell therapies to very sick blood cancer patients.
The latest such deal is in hepatitis C – this month NHS England announced it would work with AbbVie, Gilead, and Merck, Sharpe and Dohme (MSD) to eliminate the disease from the country, although it has had to drop a 2025 target date because of a legal row during the procurement process.
If things go to plan England could become the first country in the world to eliminate the deadly virus using a series of drugs developed over the past few years by big pharma.
But late last year the initiative appeared to be in trouble after AbbVie took the NHS to court, alleging that the procurement process was unfair.
NHS England has had to drop a target to eliminate the disease by 2025 as a result of a six-month delay caused by the row, which was resolved when a court ruling in January backed NHS England.
Instead an NHS spokesperson told pharmaphorum the goal is to eliminate the disease "as quickly as possible".
Billed as the largest drug procurement deal ever, this is the culmination of a tender process that began in February last year, and will build on the success of previous arrangements that have targeted the sickest patients.
In addition to providing all five new hepatitis C drugs at the best price for the NHS and taxpayers, the three drug companies will also launch initiatives – working with local health services, councils and voluntary groups – which will find potential patients, test for infection and provide treatment to those who need it.
Roche wins twice with NICE
Meanwhile, Roche was dominating the other market access headlines in the UK with two key approvals from NICE.
The first is for Ocrevus (ocrelizumab), a drug for primary progressive multiple sclerosis (PPMS) that was originally deemed too expensive in first draft guidance issued last summer.
In that guidance NICE said that the NHS would have to pay between £78,000 and £84,000 for each patient to gain one year of quality life at Roche's current price, more than double the body's upper limit of £30,000.
But after agreeing a new confidential pricing deal with Roche, NICE has recommended it for PPMS patients in England.
However it will be restricted to those with early inflammatory disease, and with imaging features characteristic of the disease.
Roche reached the deal after negotiating with NHS England and NICE, and is in further talks with representatives of the devolved NHS systems in Wales and Northern Ireland to make the drug available to PPMS patients in those countries.
NICE also approved the company's combination of Tecentriq (atezolizumab), Avastin (bevacizumab), plus carboplatin and paclitaxel chemotherapy for metastatic non-squamous non-small cell lung cancer in adults with untreated disease whose PD-L1 expression is low or negative.
In the final draft guidance NICE has also okayed funding for those with EGFR or ALK-positive mutations, who have failed on a previous targeted therapy, in a decision that could make the treatment available to around 4,800 patients.
Roche has developed the combination to compete with Merck & Co's immunotherapy Keytruda (pembrolizumab), which NICE has recommended for interim funding in combination with chemotherapy in untreated NSCLC patients with no EGFR or ALK mutations.