It's time to tackle the gender health gap with technology
Views & Analysis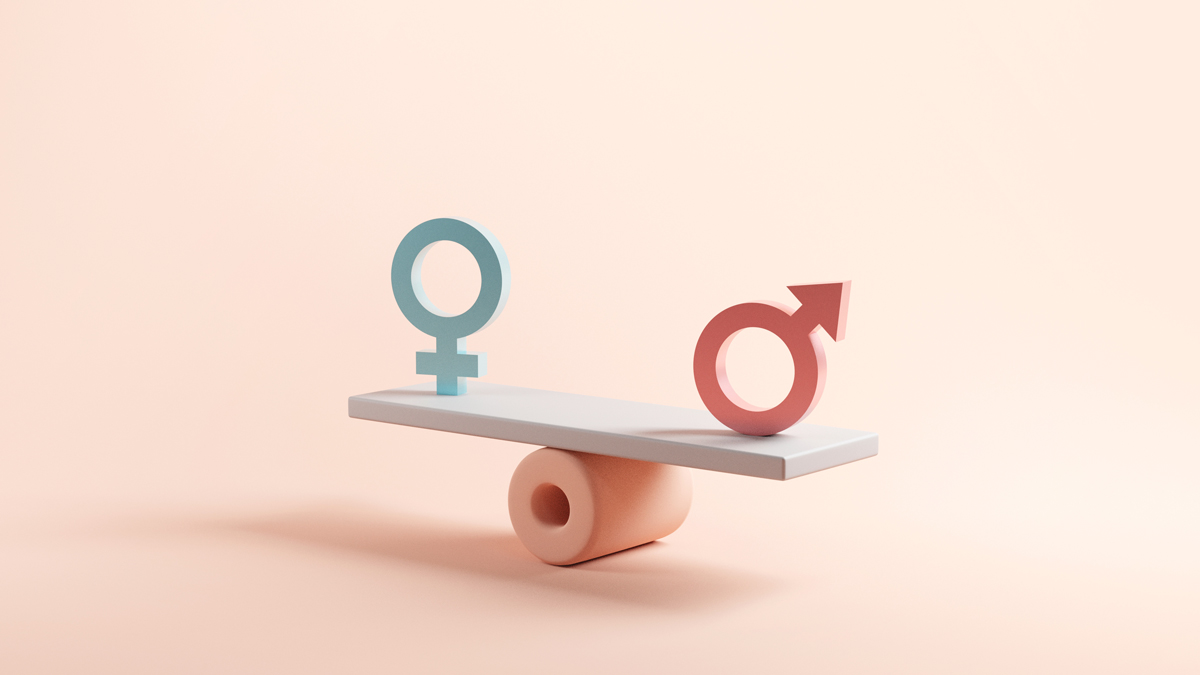 The potential for technology to transform the way we deliver healthcare is nothing new. We've been discussing it for some years now and are starting to see more widespread adoption, particularly post-pandemic. But the area where I believe technology can have the greatest impact – and where there is still plenty of work to do – is women's health.
Today, women spend around a quarter of their lives in poor health or disability, compared with one fifth for men. Our health systems have historically been designed for men, leading to a persistent gender health gap where women are more likely to receive poorer medical advice and diagnosis.
The more I look at the gender gap, the more I see a key opportunity for digital health to help us overcome the many issues we currently face: specifically, by providing greater access, education, and information.
Thankfully, the UK government recognises this and recently made data and digital key parts of its Women's Health Strategy.
Expanding the reach of women's health services
A key challenge outlined in the strategy is the postcode lottery around women's health services. Women living in areas of deprivation are likely to find it harder to access key services, such as maternity care, sexual health, and menopause - to name just a few.
Video appointments can increase the reach of these services in areas where access is otherwise difficult and can complement the planned expansion of dedicated women's health hubs envisioned by the Women's Health Strategy.
Facilitating conversations in the consultation room
Other than access, digital has a pivotal role to play in equipping women with the information they need to facilitate discussions about the consultation itself. The NHS' development of digital tools, such as iDecide and within NHS England's Maternity Transformation and Menopausal Pathway Improvement Programs, demonstrates a growing consensus about the potential of decision support tools. These tools enable women to have more informed conversations with healthcare professionals.
I cannot stress enough the importance of these conversations. Research conducted by Livi has shown that 49% of women feel they are ignored by their clinician and 57% felt they were diagnosed incorrectly by a healthcare professional. This trend can also be seen in the government-led consultation, Women's Health Let's Talk About It, where "not being listened to" was said to be a consistent theme across the health journey, experienced by over 80% of women.
Ensuring timely and accurate diagnosis
That feeling of misdiagnosis is not misplaced. With our current system, conditions can take too long to diagnose or be missed if you are a woman, whether it be gender-specific issues or otherwise. An example of this is endometriosis, diagnosis of which is estimated to be an average of eight years after symptom onset. A woman is also 50% more likely than a man to receive the wrong initial diagnosis for a heart attack, according to The British Heart Foundation.
The underlying issue here is education and training. There needs to be planned mandatory training for healthcare professionals on women's health. This session would be a great step towards addressing the clinical knowledge gap that has been created in part due to the historic underrepresentation of women in medical research and education for decades. In light of our research highlighting the number of women that feel they have been misdiagnosed, Livi is running a series of free training sessions for more than 10,000 doctors across the country, starting with a session on menopause in October.
Providing health information
I believe that the planned overhaul of women's health content on NHS.uk and NHS Digital's collaboration with YouTube will go some way to ensuring there is better access to credible andclinically safe health information. We desperately need this. Data shows that only 17% of women feel they have enough information on menstrual wellbeing, 14% on gynaecological cancers, 9% on the menopause, and 8% other gynaecological conditions. Livi has already launched a Women's Health Hub to help address this information gap.
In addition to providing more spaces for women to access information about their health, digital tools can become part and parcel of women's daily lives. Over the last few years 'embodiment technology' for women has advanced greatly, with increasing development of self-monitoring products for everything from ovulation to reproduction. The potential of 'FemTech' to provide information to women and understand more about their bodies is significant.
Embracing innovation
It's encouraging to see the Women's Health Strategy advocate adoption of FemTech as one of its core goals for the future. But there is still a long way to go when it comes to embracing digital technology. Forbes reported that only 3% of total HealthTech funding went to FemTech startups in 2020.
Another of those core goals is centred on the expansion of diagnostic services for women. Here, there is scope for adoption of innovations in data and AI. Indeed, we have seen recent developments in diagnostic screening for ovarian and breast cancer utilizing non-invasive ultrasound. While in areas such as preterm labour, data and AI can support early intervention by giving clinicians greater sight of the overall patient journey.
Fundamentally, the government's strategy rightly signals the need to shift from a reactive to a proactive approach to ensure better outcomes for women. It is essential that we act now to design a fairer system where the right interventions can be made at every touchpoint.
Adopting a life-course approach with the right digital tools and technology to support it will be key to success. The main challenge with technology is ensuring the widespread adoption and implementation of digital in the patient pathway, while facilitating greater digital inclusion for all. To do that, close collaboration between digital innovators and health system leaders will be vital on the journey ahead.
About the author

Juliet Bauer is Chief Growth Officer of Kry, the parent company of Livi. She joined Livi as UK Managing Director three years ago from NHS England, where she was the organisation's first Chief Digital Officer. Livi is now the one of the largest digital providers in the NHS, covering 10m NHS patients and with 4,000+ GP practices using Livi's software. Juliet has led the delivery of technology programmes across many sectors, including the Times Newspaper's digital transformation.