Improving health through behaviour change
Articles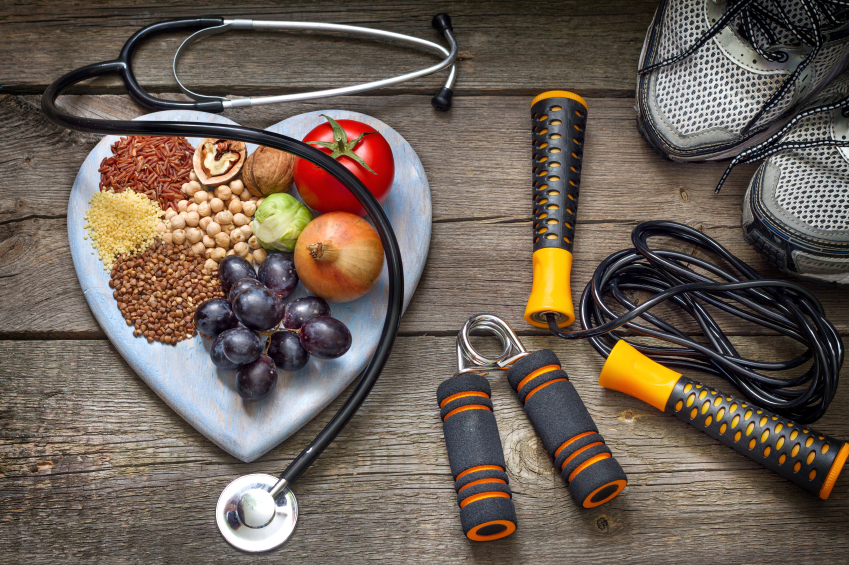 In order to reduce the incidence of major diseases, people need to adopt healthier lifestyle choices. Governments and businesses want to support such changes, but awareness campaigns must be based on an understanding of cognitive biases if they are to have the greatest success, say David Coleiro and Louise Fox.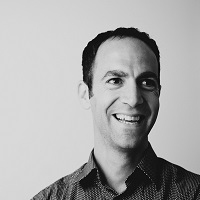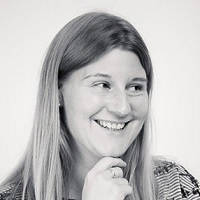 David Coleiro and Louise Fox
Our definition of success and our adoption of an 'always-connected' lifestyle have made the Millennial Generation more stressed and overtired than any other. This pressure, combined with factors like physical inactivity, poor nutrition and smoking, is contributing to a wide variety of health risks and outcomes, adversely affecting them and the wider population.
Physical inactivity, poor nutrition and smoking are the prime causes of four diseases (cancer, diabetes, lung and cardiovascular), which account for 50% of all deaths worldwide.
Fundamental action is required to support and protect (if we can) individuals and communities to effect positive changes. In addition to the human impact, we simply cannot afford to pay for the consequences of taking no action.
So what behaviour modification initiatives have been instigated at government, business and technology level?
Food and drink industry
National governments have pushed the food and drink industry to make changes. For example, a few years ago the UK government launched the Public Health Responsibility Deal – a policy to tackle obesity, requiring food producers to reduce the amount of salt and sugar in their products. In line with several US states and France, it also introduced the 'sugar tax' in this year's March budget, which will impact soft drinks companies in 2018, depending on the amount of sugar content in their beverages. The hope is to reduce consumption of high sugar drinks in the same way that a significant increase in tax on tobacco has reduced the level of smoking.
Greater transparency and growing public awareness of health and nutrition issues mean fast-food sales have begun to decline. There is also a trend towards more home-prepared meals, driven by health concerns and cost efficiency as a result of the global economic crisis.
Nutrigenomics
Nutrigenomics is seeking to understand the molecular-level interaction between nutrients and the genome. It is further blurring the lines between the pharma and food industries and creating closer links to the choices people make every day, which could help to address the issue at source.
Business benefits
Businesses also have a critical role to play in motivating individuals to modify behaviour. Historically, employers have had to face the cost of employee absenteeism, yet there is increasing evidence that they would prefer to fund active employee wellbeing engagement. Greater responsibility for healthcare could be incentivised by tax breaks and reimbursements designed to share risk between individuals, organisations and the health care system. Companies such as Adidas, Microsoft and Johnson & Johnson have won national healthy company awards for systematically investing in the social, financial and physical wellbeing of their employees. The role of business here makes sense, as these companies quote a significant 24% reduction in the cost of lost productivity. Responsibility is starting to be shared between organisations, individuals and the healthcare system, but will this trend continue into the future?
Mobile health
Mobile health is attracting much attention as a platform for curative and preventative healthcare. Real-time monitoring has the potential to make a significant impact, having advanced from basic measurement to the introduction of wearable sensors that detect the early signs of stroke and potential cardiac events, for example. The 'WIWE' is being used in this field. It is a thin, pocket-sized device which records a one-minute ECG reading and sends this to a smartphone or tablet. The results can then be shared with a healthcare provider who is able to interpret the results and take appropriate action.
In mTech, there are an estimated 165,000 health-related apps available. However questions remain about their quality and utility. According to a study by the IMS Institute for Healthcare Informatics a mere 36 of these apps comprise nearly 50% of downloads, just 10% can connect to a device or sensor and a mere 2% sync into providers' systems – functionality that could greatly improve both the accuracy and convenience of data collection. There are also questions around how these can support behaviour change and people with multiple conditions. In people who might want to track their exercise, food and alcohol consumption, their blood sugar level and COPD symptoms, what is the threshold of usability? Integration will be key.
Shifts in health decision-making
The policy-shaping roles of many cities around the world are beginning to reshape how health and behaviour change are considered. For example, as part of the Healthy Cities Network, Liverpool in the UK is looking at ways to improve the health and wellbeing of its residents, changing the obvious, and not so obvious, causes of inequality.
Oklahoma City led this charge in 2012 when it committed to losing 1 million pounds in weight, which it successfully achieved. In order to do this, it raised taxes to fund $917 million-worth of public improvements to advance community health, fitness and quality of life, and partnered with businesses and schools to motivate and support the population. The city literally redesigned itself, investing in a 70-acre park with improved walking access and trails but, perhaps more significantly, the culture of the community became significantly more health-focused.
In the UK, the government has made significant investment to reduce the numbers of women who smoke during pregnancy. Some progress has been made, with a reduction from 14% to 11.4%, yet 70,000 UK infants per year are still born to mothers who smoke, resulting in poor birth outcomes and inequality in child and maternal health. The government campaign included digital communications, improvements in system leadership through pregnancy champions and smoother referral pathways, but how effective has it been? Is there anything that can be learnt from the sources of these programmes? Are initiatives which develop from public support more successful than those driven from federal support?
Communication is key
Using a health app may support a shift in behaviour, but using the app in the first place is a behaviour change in its own right! So significant questions remain around how we understand, address or leverage the cognitive biases that support many of people's decisions (but may not appear to be logical), to better communicate the health messages aimed as supporting behaviour change.
This subject merits its own article, but let's pick out two cognitive biases which impact health behaviours: confirmation bias, which is the tendency to search for, or interpret, information in a way that confirms existing perceptions, and optimism bias, which is the over-prediction of positive outcomes. Research shows that this bias impacts health behaviours but also that most people are hard-wired to respond better to positive messages.
However, most awareness campaigns are 'fear campaigns', such as, 'don't smoke: you will get lung cancer' or 'don't sit in the sun; you will get skin cancer' – despite evidence showing that these have only minimal impact.
This is the wrong approach, because people disregard such messages. Smokers believe that smoking leads to lung cancer but, because of their optimism bias, they don't believe that they themselves will get it. So why not put a positive message on cigarette packets to harness this bias? For example, '80% of people are able to kick the habit after two weeks of trying'. Or try more informative messages, such as 'Visit this website to check your lung health'.
How will healthcare respond?
The impact of mHealth, the growing role of businesses and governmental intervention will help shift healthcare from being a reactive system which retrospectively treats acute illness to one centred on patients. Individuals will take more responsibility for their own care and seek to collaborate with a wider group of health professionals in pursuit of enhanced health and prevention.
This is all positive news for behaviour change, but when it comes to health promotion and education it is important that we better understand and leverage how we, as human beings, make decisions, and communicate the hazards and the benefits of change in a different way, to ensure better lifestyle choices are maintained in the longer term.
About the authors:
David Coleiro is a Director, and Louise Fox a consultant, at Strategic North. Each has over 15 years' experience in the strategic management and development of global brands.
Strategic North is a healthcare brand-building agency that works with clients in the pharmaceutical industry around the globe to build the successful brands of today and tomorrow, grounded in human insight and scientific understanding.
Read the previous article in this series from Strategic North: