How to balance the patient voice atop the shifting plates of HTA
Views & Analysis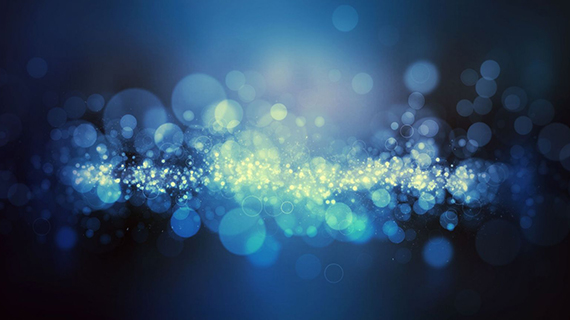 The tectonic plates of healthcare technology assessment (HTA) have shifted – but where does the patient voice fit within this new evaluation paradigm?
Recent advances in medical science, from genomics and gene therapies to artificial intelligence (AI), have transformed the healthcare landscape, and triggered a review of NICE's methods and processes.
Consultation on the proposals is now closed, and while the wider medical community "waits for the results with bated breath", many are hoping that requests for greater weight to be placed on the patient voice will be heeded.
Alastair Kent, former director of the Genetic Alliance UK and independent patient advocate, who took part in a recent policy roundtable of patient groups, clinicians, and parliamentarians, facilitated by Alexion, tells us why.
Tectonic plates of HTA
"The tectonic plates of HTA have shifted under everything that has been going on," said Kent.
"We have had advances in genomics, and the growing use of AI, as well as changes in regulatory practice, with new routes to patient access, such as the Innovative Licencing and Access Programme, the Early Access to Medicines programme, and the Accelerated Access Programme. There has been a lot of movement."
All this has placed pressure on NICE's existing frameworks, hence the reviews, which aim to ensure the processes used to evaluate new medicines are, and will continue to be, are fit for purpose.
Speaking to pharmaphorum earlier this year, Dr Paul Catchpole, director of value and access policy at the Association of the British Pharmaceutical Industry, said: "The kinds of medicines the pharma industry produces has changed. There are now so many more medicines for rare diseases and other smaller patient populations.
"We have gone from making drugs for breast cancer to making drugs that are targeted to just specific types of breast cancer that express certain genetic markers. We are even at a point where some cancer medicines are created for each individual patient using their own immune system."
This, Kent said, had changed the very nature of evidence NICE was being asked to assess, because smaller, more targeted populations mean a less mature dataset. As such, it is crucial that the parameters being assessed tackle the unmet need in the given therapy area, he added.
"NICE needs to be able to say a product represents good clinical gain and good value for money, especially in a context where healthcare resources are constrained," he said.
"They tend to look for the same sort of things across the board, but when you are dealing with rare conditions, where the evidence base that people are used to relying on is more shallow and has gaps in it, you need to be confident you are looking at the issues that are the most important."
All conditions will have, he said, "aspects that are a nuisance, but you can live with", and others that "really ruin your day".
"When you are looking at an innovative intervention for a rare disease population, you want to be fairly confident that you're looking for change in the things that spoil your day, rather than the things that you can live with," said Kent.
"Historically, there has been a tendency to overweight the hard science at the expense of some of the softer elements, such as the quality-of-life improvements, because it is sometimes difficult to appreciate the impact of a small change to a person's life."
Confidence in the process
Transparency, and ensuring that everyone understands how decisions are being made, is also crucial, said Kent.
"It is important that patients can be confident in the system that determines whether or not they get timely access to effective innovative interventions. It's important they feel the system is fit for purpose and robust," he said.
"No HTA system is going to say yes to everything, and no one is going to be happy when a product they feel will help them or their loved one is turned down. But if people have confidence in the process, at least they will feel they had a fair crack of the whip."
Achieving this level of confidence means giving people the tools and the knowledge they need to effectively take part in the process. That includes practical things, like letting people know consultations are open and giving them enough time to respond, as well as ensuring all the information submitted is accessible, said Kent
"Clarity is crucial," he said. "Everybody needs to understand where the hoops they have to jump through are, how big they are, and how high they are.
"The rationale for the criteria determined to be relevant to the appraisal needs to be properly and clearly explained, in language that can be understood by everybody. People need to be able to understand what decision they are being asked to make, and how to evaluate the evidence."
Continuing dialogue
NICE's new process documents are widely expected to include a greater emphasis on including the patient voice in appraisals.
But, said Kent, that should not be the end of the conversation: "I hope NICE will continue to have a process of evolution whereby it takes account of new ways of working."
Because ultimately, a successful, modern evaluation process should be based on continual two-way dialogue and be committed to continuous improvement, he concluded.
About the author
Amanda Barrell is a freelance health and medical education journalist, editor and copywriter. She has worked on projects for pharma, charities and agencies, and has written extensively for patients, healthcare professionals and the general public.