How KFC manages talent
As our leadership and talent management focus month comes to an end, pharmaphorum's Hannah Blake interviews KFC UK's James Watts, to find out how the company hires and retains top talent.
pharmaphorum recently attended the Economist's Talent Management Summit 2013, where a diverse group of speakers from business, policy and academia discussed the social, political and economic context changes around the demand for talent.
One of the speakers was James Watts, Vice President of HR and Chief People Officer for KFC UK and Ireland, who took part in a panel which discussed how to "build tomorrow's winning team".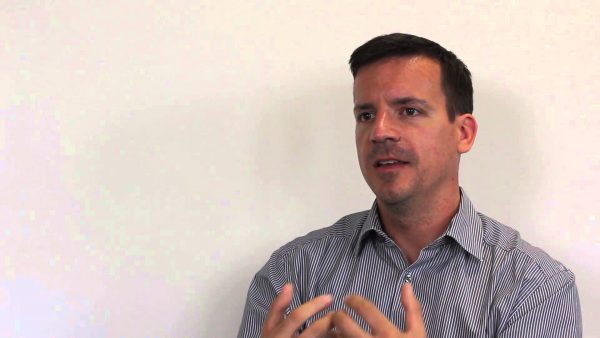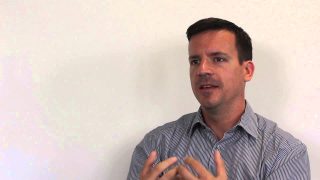 It's always interesting to get an external perspective when it comes to leadership and talent management, so we caught up with James following the event to find out a bit more about KFC UK and how the company spots top talent and overcomes the challenges in retaining this talent.
James it's really great to speak with you today. Can you start by telling us a bit about your current role at KFC UK?
JW: Yes, absolutely. I'm the vice president of human resources for KFC in the UK and Ireland, and then also support our central and Eastern Europe business unit as well. My role is about working with our managing director to develop our people strategy around how we hire, develop, retain, motivate 24,000 people across our UK business, and then also just be part of the leadership team in terms of shaping the strategy for the brand as a whole in the UK.
How do you spot top talent?
JW: We look for three big things, which I categorise as 'smarts', 'character' and 'ambition'. So do they have the smarts and the intellectual hardwiring to be a great leader in our business, from a character perspective are they the right kind of people, so are they a good cultural fit, can they really help our organisational values really live and breathe, and bring them to life, and walk the talk on them. Because culture is a huge deal here at Yum, and people don't succeed in the organisation unless they can genuinely walk the talk on our culture. So looking for people that will maintain and add to that culture is absolutely vital. Somebody can be the smartest person in the world, but if they can't walk the talk on our culture then they don't get to join us or they won't succeed when they're here. And then the final bracket is ambition, so do they have the ambition and determination to want to succeed and make a difference in the company.
"…culture is a huge deal here at Yum, and people don't succeed in the organisation unless they can genuinely walk the talk on our culture."
What's your strategy to retain and develop talent?
JW: I think you have to help them grow the career that's right for them. We really pride ourselves on the ability to help any individual, no matter what they want from their career and help them shape that. So whether that is a young team member taking their first step into employment, and wanting to learn the important life skills that you get through being a team member with us around team working, customer service, personal presentation and supervision, and then getting qualifications along the way like our NVQs and our degree programme that we offer. Or whether it's an experienced restaurant manager that wants to take their next step in management, or an ambitious MBA graduate that's coming out of a top business school that wants to build a leadership career in the UK, and then ultimately around the world, or whether it's somebody that just wants to do a fantastic job day in day out doing the same role and just being happy doing that. I think it's about being able to just have enough in your portfolio of options to help individuals grow the career that's right for them. So that's the first piece.
I think the second piece is then that you have to help people feel loved and valued, so whether that is through our recognition culture where we deliberately seek out fun ways to say thanks and well done, and make a big deal of it, and have fun along the way. Recognition is hugely important to us, and so really putting time and effort into helping people feel recognised and valued will be another.
"…it's about being able to just have enough in your portfolio of options to help individuals grow the career that's right for them."
And then I think the third thing would just be helping people feel like they're always growing no matter what they do, whether they change jobs every year or whether they've been doing the same job for 10 years, just helping them feel they still have opportunities to learn. This could be through our array of leadership and personal development programmes, or projects, or through moving from one restaurant to another, or whether that's changing jobs, or brands, or countries. Again, it's regardless of who you are and where you come from, we just make sure that we can give people those options.
In your opinion, what do you think the biggest challenges in leadership and talent management at KFC UK are?
JW: I think certainly our biggest challenge is always continuing to maintain a pipeline of fantastic talent growing through the organisation and coming into the organisation from outside. We're a big growth company, we open 45 restaurants a year in this country, and around the world Yum opens 2,000 restaurants every year. So the need for a constant pipeline of talent coming through is just never ending, and it always gets bigger. Also, the UK business is a talent farm for Yum, and we pride ourselves on being able to develop talent through the organisation that we can then move into other big leadership roles around the Yum world. That need to constantly find great people that are real customer maniacs that walk the talk on our culture and have the desire to want to make a real difference is huge. We set the bar so high that finding people that we think are the right people to come on and take these big leadership roles is just really hard. We've been very successful at it over the past several years, which is great, but it's a never ending challenge.
So how do you overcome this challenge?
JW: For us it's just trying to get ahead of the curve. We have a very well embedded strong talent management process where we're always thinking 18 months out, and whether that is at restaurant level when we're opening new restaurants, and making sure we've got the team getting ready six months ahead of time to take on the new restaurant, or whether it's in our restaurant support centre where we're already planning who is going to backfill the person we're going to move to India in 12 months' time, six months ahead of that 12 month conversation. So it's just constantly being 18 months in the future on your talent needs, and never stopping. Even if you think you've got the perfect team, people will move into new roles in 12 months' time so we absolutely have to be planning who is moving into their role next year, who is going to replace them in their current role etc. We're always looking for talent internally, externally, it never stops, and you have to be that far ahead in order to do what we want to do.
KFC also encourages its leadership team to get involved in charity work, why is this important?
JW: It's massively important. I think it goes back to what I said earlier around how you retain top talent – the reality is that people want to feel that they're making a difference in the world for the better, and that's a huge part of what we do at KFC. We want to make sure that our business is making a real difference. We've got a lot of people and we've got a big footprint, and we want to make sure that we're using that positively. So it's not just the leadership team we encourage to get involved in charity work, it's the whole business.
"…the reality is that people want to feel that they're making a difference in the world for the better, and that's a huge part of what we do at KFC."
We have an enormous partnership with the World Food Programme and last year we raised £1 million for them, which was through our team members just doing some fantastic things to get sponsorship. People did everything from assault courses, to car washes, to charity sales, all sorts of things that the team members themselves in restaurants organised. We then sold scratch cards in restaurants for a month where the customers could win free food and the proceeds all went to the World Food Programme. We've raised millions of pounds for this programme over five years, with the leadership team getting very involved, but the whole business really makes the difference.
The other big partnership that we have is with Barnardos, where we offer the opportunity for young people from disadvantaged backgrounds to come and do placements with us for between two to six weeks. These are young people that aren't ready for full time employment through no fault of their own, they may have just come from very troubled family backgrounds where nobody has worked before, or abusive backgrounds, or they've been to school since they were very young. In the placements, we give these people the chance to learn those important skills that will help get them ready for employment, such as working in a team, turning up on time, customer service – those kinds of things that some of us take for granted, but actually these young people haven't had the chance to experience. Our restaurant managers love this because they work with young people every day in their teams, and so this is just another young person that they get the chance to really help get their first foot on the ladder. We've been doing these placements now for over a year, and they've been great, and a number of them have stayed with us and actually started their careers with us full time, and a number of them have gone on and what they used with us to go somewhere else. It creates a real sense of pride, and the feeling that we're making a difference.
We also offer professional qualifications in our restaurants, where anybody who joins us has the chance to obtain nationally recognised qualifications at every level in the business. So this could be a team member starting out in a restaurant and they can earn a level two intermediate apprenticeship in hospitality, or if they're starting on a management career they can get a level three advanced apprenticeship in hospitality management, and they're a restaurant manager already they can study for a full three year honours degree. So the opportunity again to make a difference through training and education is something that we think is unique to us, and we've got a really good story to tell there, and we can really use scale to change thousands of lives for the better.
Finally, congratulations on your recent nomination as HR Director of the Year. What does this award mean to you?
Thank you. It's really nice, it's really flattering. To be honest, it's just a fantastic reflection of the work that firstly, the HR team here does. I'm fortunate to have an amazing team that have done some brilliant work around training and development, education, culture, talent management, they do a whole host of things, and within the HR excellence awards we've been nominated as well as this for another four awards which is 100% the team, it's all them, none of it's me. And then it's also just an amazing reflection on our restaurant managers because at the end they're the guys that actually bring all of this to life, and all of the ideas and tools and systems that my team design would mean absolutely nothing if our restaurant managers weren't actually able to bring it to life. So as far as I'm concerned, it's great, but it's just a fantastic reflection on the HR team and on our restaurant managers.