Out of the darkness: new gene therapies for eye diseases
Views & Analysis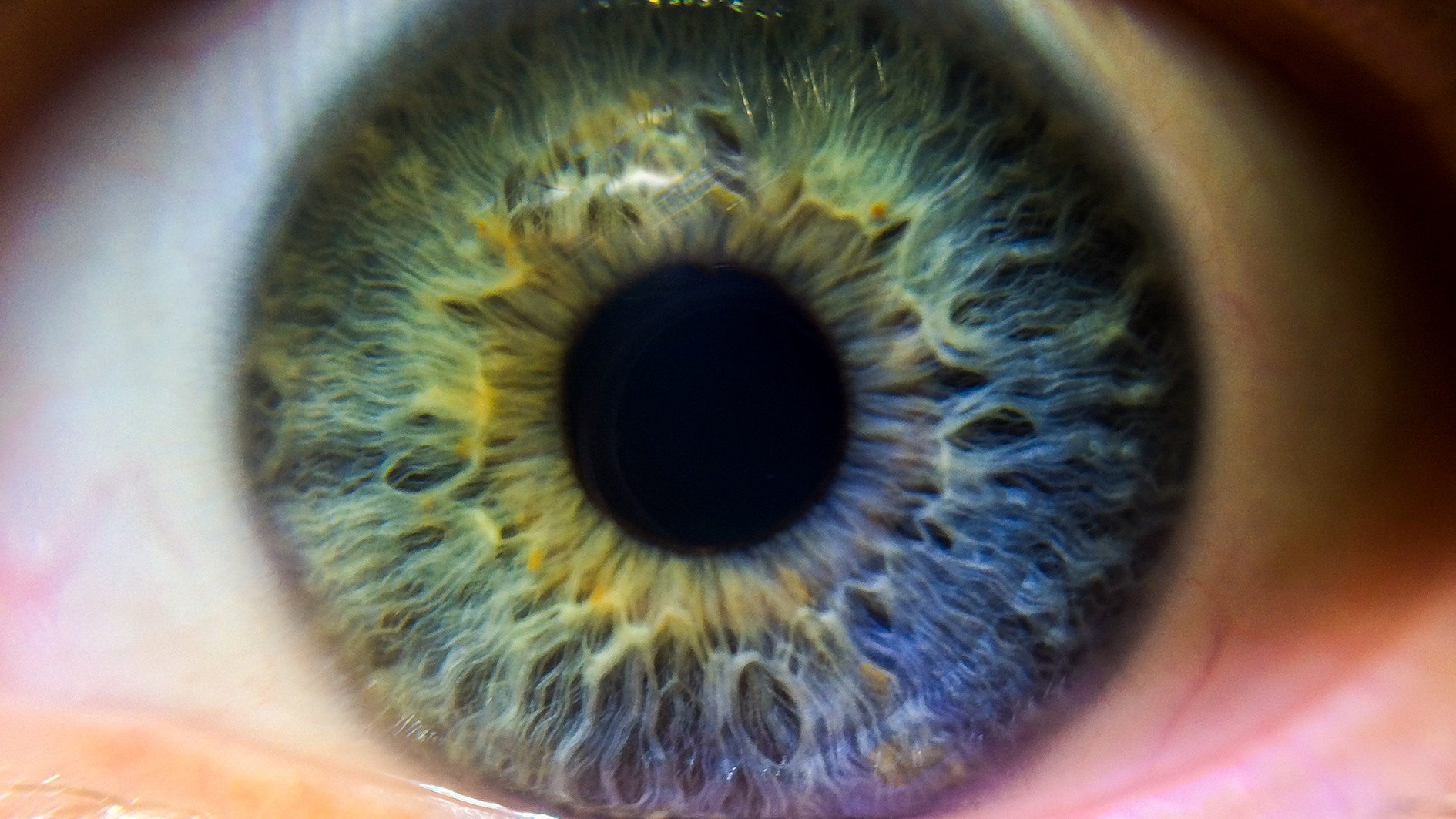 US FDA expert committee's 'yes' could pave the way for a new generation of gene therapies for rare inherited eye disorders. Richard Staines speaks to a patient who says her life has been transformed by Spark Therapeutics' treatment Luxturna, which could carry a price tag of $1 million, if approved.
When Allison Corona first received what would prove to be a life-changing eye injection in a clinical trial five years ago, she had to spend a week sitting in a dark room while her eyes began to heal.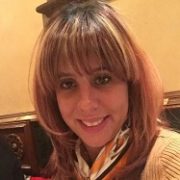 Allison Corona

Allison had been born with a rare inherited eye disease that made the world seem shadowy and indistinct - but this all changed after receiving Spark Therapeutics' gene therapy Luxturna (voretigene neparvovec)
After receiving the treatment via an injection in each eye, nine days apart, the tiniest shaft of light seemed impossibly bright and all the images seemed distorted.
"It was as if everything was elongated, even the lights were stretched," said Corona.
Corona received the injection of the revolutionary gene therapy at the age of 20, when she was at college, after years of waiting.
As one of the first patients to receive the treatment, she had been unable to prepare herself for the surgery as there were no previous accounts on the internet and she had no idea what to expect as she was put under general anaesthetic.
"I couldn't go on to a search engine and find out what I was going to experience; I had no idea," Corona explained.
But once her vision began to settle, her life changed for the better as she was able to go out at night, party with friends, and go to restaurants thanks to the vast improvement in her vision.
Her college work, previously organised around her poor eyesight and her inability to get around late in the day, was now more manageable and she could study using only a room light and not a desk top lamp.
Corona's diagnosis at the age of four had also affected her education – she was initially put in a school for children with severe learning disabilities, before joining mainstream education at the age of seven.
Luxturna is not a cure and Corona's vision is far from perfect, but her new ability to perceive colours and shapes enables her to enjoy a normal social life.
Although her visual acuity has only improved by a single line of letters on an eye test, the overall improvement in vision has transformed Corona's life.
"What really improved was my light perception. [Before the operation] I didn't want to go out after 3pm," she explained.
"After my surgery I could go out at night. I could read a menu and I could choose my own plate."
Prior to the operation she had little interest in going out because of her severely limited vision and reliance on other people to show her around.
This had led to distressing situations, such as when she had been unable to return home after friends inadvertently left her in shopping arcades as she could not drive a car.
Corona heard about trials of the therapy at the age of 14, but it took another two years to confirm that her disease was caused by the retinal pigment epithelium (RPE) genotype and another four years before she was able to enrol in the final phase of the trial.
But she insists it was worth the wait after a dramatic improvement in her vision over the first three months following the operation, with a further gradual improvement over the following nine months or so.
"Before, I could not see the moon. Now I can understand the difference between colours. I have not been able to see the stars but I am not sure if that's because I live in New York City."
Luxturna
Luxturna is close to approval by the FDA after a unanimous 'yes' vote from an influential expert committee earlier in October 2017.
It will be a big step for the FDA as, if approved, the treatment will be the first ever gene therapy to hit the US market.
Developed for vision loss due to confirmed biallelic RPE-mediated inherited retinal disease, Spark's therapy is one of many gene therapies that are under development for a range of inherited diseases, including eye diseases.
The 16 experts on the FDA's Cellular, Tissue and Gene Therapies Advisory Committee unanimously backed Luxturna, administered as a single injection of a genetically-engineered virus expressing the retinal protein that is deficient in people with the condition.
The drug works by delivering 150 billion viral vector particles containing a correct copy of the RP65 gene to retinal cells, restoring the patient's ability to make the missing enzyme.
Everything about Luxturna is ground-breaking, including the clinical development process that has brought the drug to the cusp of approval.
The phase 3 trial that forms the basis of Luxturna's FDA filing tests improvement in overall vision – with those taking part being asked to navigate an obstacle course in increasingly dark conditions.
Corona said she had to go around the course about a dozen times to accurately assess her baseline level of vision.
First of many?
While the science is fascinating, the hope is that many other people will be able to benefit from this and other similar treatments.
Dr Stephen Rose, chief research officer at the Foundation Fighting Blindness, said: "This is the first of what we believe will be many. It is a very important step forward; it gives real hope to individuals with other gene-directed inherited retinal diseases."


Dr Stephen Rose

He reported that there are around 18 therapies in development for other inherited forms of blindness.
Florida's Applied Genetic Technologies and UK-based Nightstar Therapeutics are among the companies developing potential gene therapies that could restore sight.
Rose said the committee's decision, and potential approval of Luxturna, could be a catalyst for development of similar treatments.
"It gives assurance to biotech and pharma that this is a viable area to work in. It is a very significant milestone in the development of treatments," he told pharmaphorum.
The interest in gene therapies is not just limited to ophthalmology – according to the Alliance for Regenerative Medicine there are more than 70 regenerative medicine and advanced therapy products in late-stage development and hundreds more further down the pipeline.
But these therapies don't come cheap. Two gene therapies have already been approved in the EU, but with jaw-dropping prices.
uniQure's Glybera proved a commercial flop with its €1 million-per-patient cost, after approval in 2012 for a small subset of patients with rare familial lipoprotein lipase deficiency.
After reportedly treating only one patient, the company withdrew the therapy from the market last year.
Also last year GlaxoSmithKline's Strimvelis was approved in Europe for severe immunodeficiency stemming from a lack of adenosine deaminase (ADA-SCID).
Priced at €594,000, the one-time treatment does have a money-back guarantee but, nevertheless, the price is likely to pose problems for cash-strapped healthcare systems and is currently under review by cost-effectiveness body NICE.
It's a particularly vexed issue in the US where patients could be expected to fund part or all of any drug therapy, depending on their insurance company.
There's already speculation that Spark will ask for around $1 million per injection of Luxturna – a price tag that would place a hefty burden on patients and the healthcare system.
While Dr Rose would not comment on the pricing issue, Corona is already concerned that patients may be denied the therapy because of its high cost.
Insurance companies could be put off by the fact that Luxturna does not fully cure the condition, despite its high cost.
"I know how insurance companies are, they don't want to pay," says Corona, who acknowledges that she has been lucky to get the treatment free of charge through taking part in the trial. But she argues that every eligible person should have the opportunity to receive the therapy.
"I don't care that I can't see 100%. I would give anything to have what I have now compared with what I had before – it is a million times better."