Early approval: 'science-based' Gottlieb wins over sceptics
Views & Analysis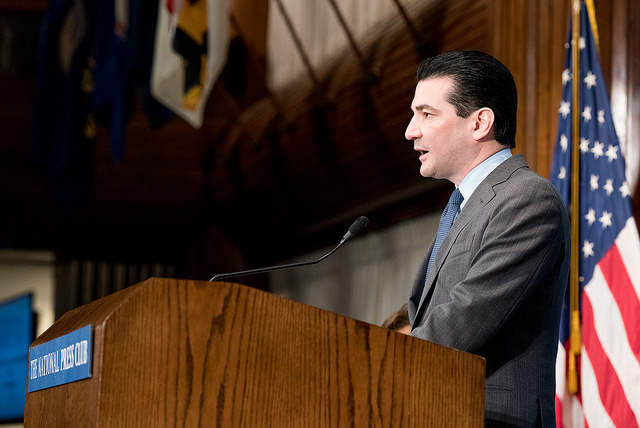 After just seven months, Scott Gottlieb has stamped his own imprint on the FDA and, so far, has confounded fears he would be unduly influenced by President Trump or the pharma industry.
There is no question that for the pharmaceutical industry, 2017 ended on a high, with the FDA approval of several truly groundbreaking new medicines and a record-breaking 46 approvals in total.
There is also no doubt that the FDA's new commissioner Scott Gottlieb is also very popular with the industry, having encouraged faster approval times for groundbreaking drugs, and unveiled numerous initiatives to help this process.
"I think that Scott Gottlieb has been terrific," John LaMattina, former Pfizer R&D chief and Forbes industry commentator told pharmaphorum.
LaMattina said the FDA Commissioner is making good on his promises to get drugs to patients in need more quickly, as demonstrated by the faster-than-expected approvals of the first two CAR-T therapies and Spark's Luxturna, the first ever US-approved gene therapy.
Thank you to #FDA team for their dedication to public health: In 2017 the agency approved the highest ever number of generic drugs (>1,000); the most ever novel drugs (46); the most ever novel devices, and the first ever gene therapies #AdvancingPublicHealth

— Scott Gottlieb, M.D. (@SGottliebFDA) December 29, 2017
Naturally, Gottlieb can't claim all the credit for these advances, but pharma does sense an enhanced spirit of collaboration, building on previous FDA moves in this direction.
This, of course, was what was expected, as Gottlieb was already known as a pro-industry candidate. When President Trump announced Gottlieb as his nominee in the febrile early days of his administration, concerns were raised that he was too close to the industry.
A former deputy commissioner at the FDA, Gottlieb had gone on to be an outspoken conservative critic of the agency as it was run in the Obama years.
His own critics pointed to Gottlieb's many years as a consultant to the pharma industry and feared he would turn a blind eye to inadequate data on efficacy, or even safety, in order to cut bureaucracy.
But some of most notable sceptics told me these fears have been allayed – so far at least – and say they've been won over by Gottlieb's science-led policies.
[caption id="attachment_35702" align="alignnone" width="180"]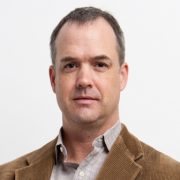 Daniel Carpenter[/caption]
Daniel Carpenter is a professor at Harvard University and a respected FDA commentator.
He was among those who expressed concerns about Gottlieb when his nomination was announced in March.
Referring to Gottlieb's long-standing ties with pharma, he told the New York Times: "He would be the most interested-conflicted commissioner in American history, by far."
Replying to my enquiries about how he viewed Gottlieb barely seven months down the line, Carpenter was happy to concede those fears don't look justified so far.
"For now, and I emphasise it's early, I think Gottlieb has done a good job," he commented.
"Gottlieb has embraced a science-based regulatory role for the agency in opioids, in homeopathic regulation, in digital therapeutics and other areas. His remarks last year on how the FDA "deregulates by regulating" were an astute observation on how policymaking and rulemaking works at agencies."
Rachel Sachs, Associate Professor of Law, Washington University School of Law, is another expert on the FDA, its regulation and history.
She had also expressed doubts about Gottlieb before his nomination hearing, but has been reassured by his words and actions.
[caption id="attachment_35703" align="alignnone" width="180"]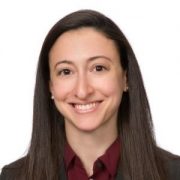 Rachel Sachs[/caption]
"Thus far, Commissioner Gottlieb has done an admirable job stewarding the FDA through a series of tough challenges.
"While a number of his priorities will take time to achieve, his actions so far on the opioid crisis, his attempts to speed new generics to market, and his efforts to support manufacturing in Puerto Rico after the hurricanes (in trying to prevent shortages) have inspired external confidence in the agency."
It is the balance to Gottlieb's efforts so far which have helped convince doubters. Under his guidance, the FDA is looking to accelerate approval times for innovative drugs, but it is also addressing barriers to generics approvals and biosimilars uptake.
The FDA had also broken its generics approvals record in 2017: by late December it had approved more than 1,000, far ahead of the 651 achieved in the previous year.
John LaMattina also praises these moves, even though pharma companies with 'complex generic' originator products - such as Teva's Copaxone - stand to lose revenue faster and earlier than they would have otherwise.
Gottlieb said in November that speeding generics to market would remain a priority for the FDA: "Few areas so clearly demonstrate how the effective application of regulatory science can benefit the public - in this case by speeding the development and approval of safe, high-quality, and more affordable generic drugs."
Tests yet to come
So has Gottlieb shown himself to be 'his own man' and not unduly influenced by pharma and President Trump?
"I think it's too early to answer this question one way or another. Trump's attention has been occupied elsewhere," stated Carpenter.
"With a libertarian economist and deregulation advocate [Tomas Philipson] now at the Council of Economic Advisors, the pressure may intensify."
Concerns have of course been raised about that record-breaking tally of 46 approvals, and whether it denotes a dangerous lowering of the FDA's quality threshold.
Carpenter believes a key test of this and FDA's independence from pharma in 2018 will be how a second review of Lilly's drug Olumiant will proceed. Rejected by the FDA in April, agency staff demanded further clinical trial data.
"We'll see how good Lilly's resubmission data are for baricitinib (Olumiant for RA) this month or next, and whether Lilly is betting that Gottlieb's presence reduces the need for lots of new data, especially on blood clots.
"The other question is whether the eternal libertarian dream of approving drugs based on safety alone, or the milder version of eliminating Phase 3 trials, gets traction," added Carpenter.
One case which raised specific concerns was Amicus Therapeutics' Galafold (migalastat) for Fabry disease. The drug was approved by the FDA in September after a rapid change of heart, and this combined with Amicus CEO John Crowley's links with Donald Trump, raised concerns about undue influence. Read more from Gizmodo here.
However there are also clear signs that Gottlieb is unafraid to major himself unpopular with pharma if necessary.  One significant example is his challenging of the Orphan Drug Act, and whether its regulation and incentives for pharma need to be reviewed. The act has become a golden goose for the industry, and Gottlieb's swift actions, combined with the recent federal legislation to reduce its tax breaks will undoubtedly clip its wings.
Talking about price and competition – a break from FDA history
There is no question that Gottlieb's explicit focus on addressing price and affordability of medicines is a break from FDA orthodoxy – as the agency has no remit on prices, Commissioners have traditionally not even mentioned this issue.
The emphasis on price is superficially in line with Donald Trump's own dramatic pronouncements on drug prices ("pharma is getting away with murder" etc), but Gottlieb's actions have proven to be much more rational and measured.
Carpenter said new initiatives on complex generics and opioids should also be applauded, but are essentially building on foundations laid by previous Commissioners.
However he agreed that the consistent mention of price and market forces is a new emphasis for a commissioner. Even more notable is an apparent crackdown on quackery and fake medicinal claims.
"The announced strategy against homeopathic preparations is new and should be watched," noted Carpenter.
Taking on Big Tobacco
One of the most impactful FDA policy moves from 2017 was not in pharmaceuticals but in tobacco regulation, when Gottlieb announced that it was considering a "nicotine reduction strategy" for cigarettes.
The new tobacco law of 2009 allows the FDA to directly regulate the amount of nicotine in cigarettes, something which may eventually help reduce lung cancer and others health problems.  In public health terms, this could of course have a huge impact.
"Making combustible cigarettes nonaddictive could prevent up to 8 million tobacco-related deaths and keep 30 million people from becoming regular smokers this century" https://t.co/JZqjLgU0R9

— Scott Gottlieb, M.D. (@SGottliebFDA) December 28, 2017
Carpenter commented:
"Here the financial market told us that something was up – a number of tobacco company stocks fell, well, 'bigly' upon the announcement. Given what scientific studies have told us about nicotine reduction, if he follows through on a strategy for significant nicotine reduction in cigarettes, I'll send the dude flowers."
Challenges in 2018
Gottlieb has already set out his priorities for 2018 in a blog posted last month, naming the fight against the 'nicotine addiction crisis', embracing electronic submissions and reducing the cost of drugs by encouraging competition.
Tackling America's opioid crisis remains the country's most urgent health challenge in 2018. The death toll caused by addiction is huge – more than 63,600 people died from drug overdoses in 2016, an increase of 21% over the previous year. However Rachel Sachs says Gottlieb will need the help of his counterparts in agencies such as HHS and CMS, to support this and other health priorities.
Having set a new benchmark with the 46 approvals in 2017, there will undoubtedly be pressure on Gottlieb and FDA staff to keep breaking this record by reducing barriers to drug approvals - something which still concerns Sachs.
Nevertheless, she says Gottlieb looks to be the right man for the job.
"Although I may not agree with all of his goals, such as the aim to speed additional categories of drugs to market even more quickly, he is an important voice for the FDA at this time in its history."
Another key issue in 2018 will be the introduction of the 21st Century Cures Act. While the huge scope of the act is itself challenging, it also contains provisions which urge the FDA to relax its evidence requirements in some cases, instead using real-world evidence and patient experience data. Finding a way to integrate these new data sources into its current practices without diluting its 'gold standard' will be a major balancing act. (Read Gottlieb's comments on this topic here.)
Gottlieb has maintained his Twitter use since taking on the FDA top job, but has kept his counsel on many issues, unlike Trump.
However Gottlieb has been ready to fight dangerous anti-science, most notably calling claims that vaccines were linked to autism 'thoroughly debunked', despite this being a favourite Trump conspiracy theory.
The signs are that the rapid flow of new FDA policies last year will be maintained in 2018. New steps were announced this week to accelerate generic drug access and lower drug prices, including abuses of the system by pharma.
"We'll also continue to take steps aimed at making it harder for brand companies to sometimes adopt tactics that prevent generics from coming to market in the time frame that the law intended," said Gottlieb in a statement.
He promised new guidance on three major areas in the first quarter of 2018: potential abuses of the citizen petition process, companies that restrict access to testing samples of branded drugs, and abuses of the single, shared system REMS negotiation process.
These measures are likely to have a major long-term impact on market access, and consolidate Gottlieb as a champion of open competition and lower prices in generics, as well as fast market access for innovative medicines.