Digital healthcare round-up: drones, organs-on-chips, diabetes implants and more
A round-up of this week's top digital healthcare news. Marco Ricci reports.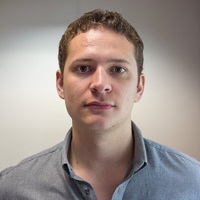 Marco Ricci
Release the drones
The concept of drone delivery felt like a pipedream when a certain online shopping giant demonstrated its prototype last year.
But things have moved fast and what looked like a mere publicity stunt in 2015 is now becoming a reality in 2016, with the first applications of drones in healthcare. This week courier service UPS announced a new collaborative project with drone start-up Zipline and Gavi Medical Alliance to create drones to deliver blood to hospitals in Rwanda.
The project will provide a rapid way to overcome the problem of distributing medical supplies around the country. Most of the population is in rural areas, and the country has poor infrastructure and limited means for tackling its big healthcare problems, which include malnutrition, malaria and TB.
Eventually, if blood unit delivery proves successful, the service will be extended to include medicines and vaccines as well.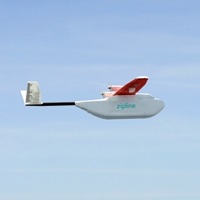 'Zips' are Zipline's own fleet of drones, capable of transporting blood units, medicines and vaccines.
An 'organs-on-chips' revolution
Drug testing has traditionally relied upon building cell cultures and using animals in pre-clinical tests of drug candidate safety and efficacy, but these have numerous shortcomings, and often do not accurately predict responses in humans.
Emulate's 'organ-on-a-chip' is part of a new generation of technology which mimics certain tissue environments within the human body, providing a more accurate prediction of how drugs might work in humans.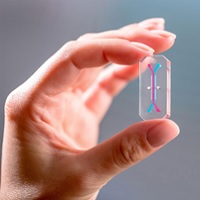 Emulate's Human Emulation System won the London Design Museum's Best Product Design of the Year 2015.
Emulate signed a strategic deal with Johnson & Johnson in June 2015, and expanded an existing collaboration with Merck in December, and should be able to prove its value within a few years.
Similar developments include a project at the University of Michigan, which has tested a new 'kidney-on-a-chip' model.
In this instance, a permeable polyester membrane and a layer of kidney cells were sandwiched between two compartments. The antibiotic gentamicin was pumped into one of the compartments either at a high concentration or low concentration to mimic different drug infusion methods. The kidney cells were then tested for damage.
Meanwhile, the University of Luxembourg also released news of its own organ-chip platform entitled the 'Human-Microbial X(cross)-talk' (HuMiX) chip. Unlike the kidney chip, HuMiX focuses on the microbiome.
HuMiX enables the investigation of drug effects on the vast array of bacterial species in the gut which are known to influence the pharmacokinetics of drugs once they enter the body.
Read more: Digital healthcare round-up: WIRED Health special
Innovating diabetes management… and maybe much more
Growing numbers of novel digital technologies are being developed to help patients and doctors manage diabetes.
Medtech company Senseonics and digital start-up Livongo have made advances with their respective solutions this week.
Livongo's technology is a cellular, two-way, interactive glucose meter that transmits data and messaging in real time to help monitor the health of the individual.
This connects to a smart cloud that provides personalised analytics and insights, and Livongo's service integrates this data with 'certified diabetes educators' who work alongside the patient's family, friends and medical professionals.
Livongo has just closed its series C financing round with final investment from health insurer Humana, bringing its fund total to $49.5 million.
Senseonics's Eversense is the world's first implantable and long-term continuous glucose monitoring (CGM) technology. This week it gained a CE Mark for the device, allowing it to market and sell the product in the EU, where it will shortly be launched in its first market, Sweden. The company is on track to file with the US FDA in the second half of 2016, with a decision from the regulator expected between six and 18 months later.
But probably the most significant product news this week concerns Intarcia's implantable device ITCA 650 which passed its final phase 3 safety trial.
The implantable device provides a continuous delivery of exenatide (AstraZeneca's Byetta) and only needs to be implanted once or twice a year.
ITCA 650 means patients can abandon daily injections of GLP-1 analogues such as Byetta and Victoza. It could also prove a viable option to oral diabetes treatments, such as Merck's market leader Januvia, which it outperformed in a head-to-head trial last year.
Some pharma companies may look upon some of the products as potential competitors or threats to their business models, but there is no doubt the technology's uptake could be strong. That's because they could help healthcare payers make huge savings, through improved compliance and better control of diabetes symptoms. It looks like diabetes management is on the brink of a digital tech-led revolution, which could change the market rapidly in just a few years.
Also in the news:
Yale creates Hugo to make it easier for patients to open EHRs up to researchers (read Fierce Biotech's take here)
About the author:
Marco Ricci is Staff Writer at pharmaphorum. Contact him at: marco.ricci@pharmaphorum.com or on Twitter @pharmaphorum_MR.