Digital health round-up: Philips' IoT, bioprinting and more
Articles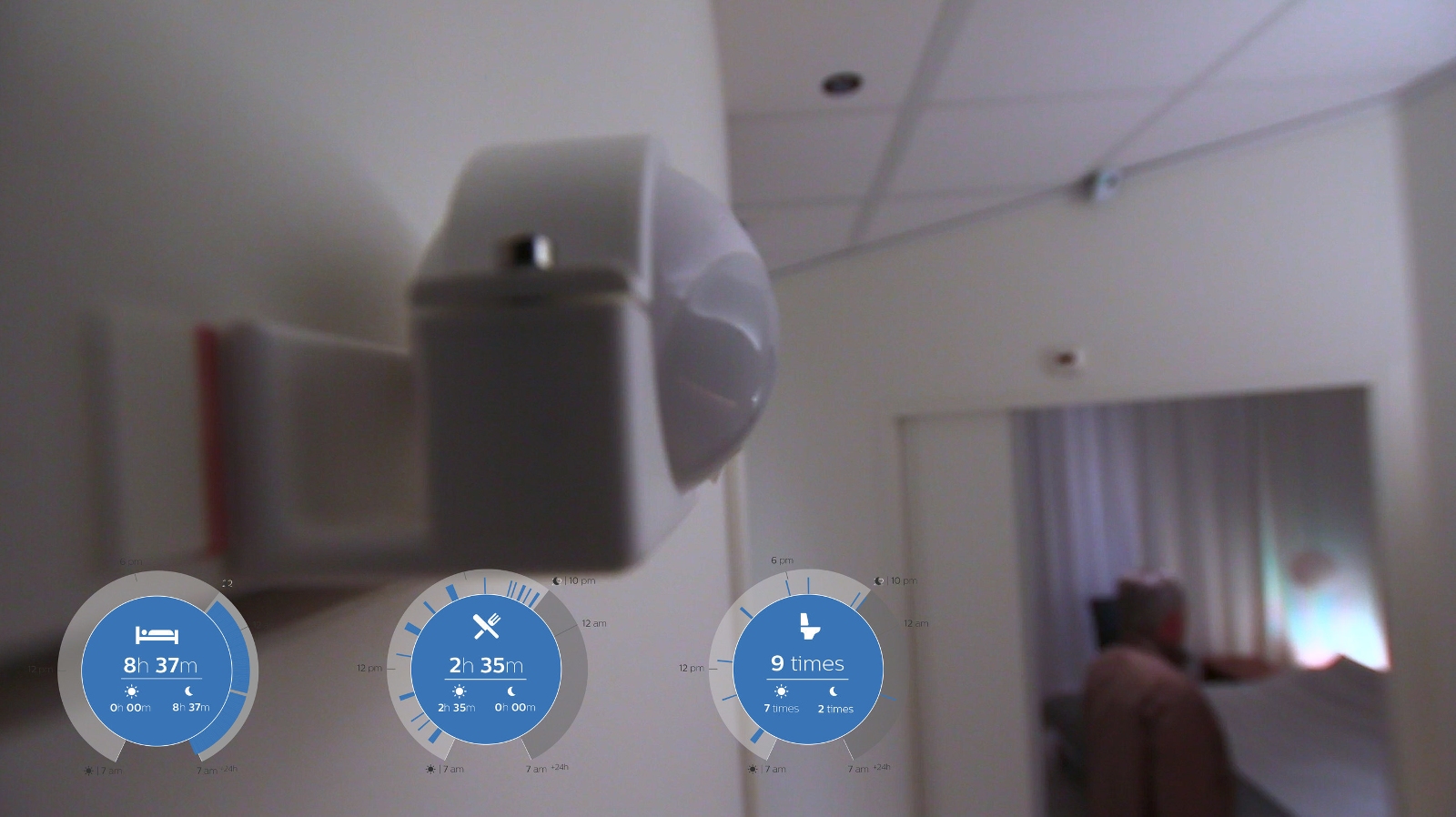 A round-up of this week's top digital healthcare news. Marco Ricci reports.
Philips expands Internet of Things platforms
Though one of the biggest tech companies to enter the healthcare field, Royal Philips has been somewhat overshadowed by the likes of IBM, Google and even Fitbit in recent years. However, the variety of projects Philips has embarked on since it separated off its lighting division in 2014 to concentrate on health is quite remarkable, ranging from wearable technology to diagnostic testing.
This week, Philips added to its vast healthcare portfolio with the announcement of two innovative projects.
The first is a senior living Internet of Things (IoT) venture for at-home monitoring named CareSensus. Building on the dominance of its established Lifeline medical alert technology brand in this field, which is the leading platform in North America, the company is partnering with UK-based senior living service providers Right at Home.
CareSensus gathers information about senior living through a connected network of non-camera-based sensors installed around the house, allowing information about a senior's eating, sleeping or even toilet habits, to be monitored and relayed to a Right at Home care team. Any changes to the person's behavioural patterns can then be highlighted and care tailored to the individual.
The platform will be especially applicable to those believed to be at risk of, or experiencing, a deterioration in cognitive ability, and should speed up any potential necessary intervention. Currently the project is in a beta launch phase.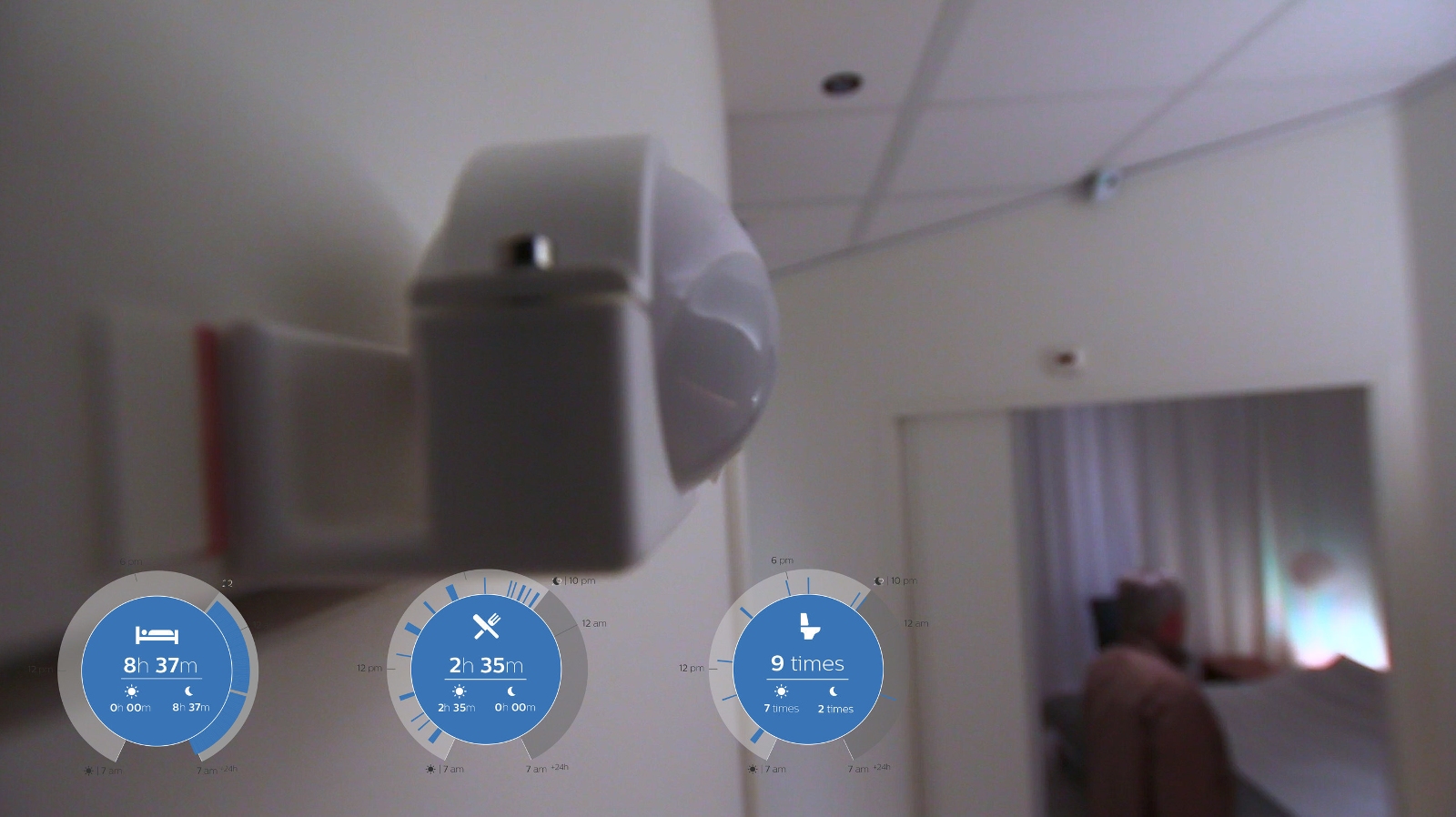 Philips' CareSensus non-camera-based sensors can measure behavioural patterns including sleeping, eating and visits to the bathroom. 
Philips also announced positive study results for its new medical adherence device Medido.
Medido is a connected medication dispenser which notifies the patient when to take their next dose of medication, releasing the medicine dose at the same time. The machine can monitor whether the medication is removed, alerting doctors or nursing staff if it is not taken.
The one-year study took place in the Netherlands across a population of 1,300 patients with a chronic illness who, on average, required three medicinal doses per day.
Results revealed that around 96% of patients using the device remained adherent to their therapeutic regimen, much higher than the World Health Organisation target of 80%. A 94% adherence rate was also seen in those with a two-or-more-a-day treatment regimen.
Generally, for chronic illnesses, adherence rates of around 50% or lower are common. Conditions such as COPD or asthma, for example, have notoriously low adherence rates.
On the back of these positive findings, Philips hopes to launch the device in the US and Europe by the end of this year.
Tissue bioprinting promises drug testing revolution
Last week, both Nano Dimension and the National University of Singapore demonstrated innovative ways of utilising 3D printing techniques in pharma - one focusing on stem cell printing, the other on personalised tablets. This week sees another development in this field that seems to be blossoming of late - in the form of a partnership between bio-incubator SBH Sciences and 3D bioassay provider Nano3D Biosciences.
The collaboration plans to offer innovative assay solutions based on Nano3D's magnetic 3D bioprinting technology. Unlike traditional bioprinting, Nano3D's platform tags cells with magnetic nanoparticles, not only allowing for the rapid construction of viable tissue structure but also enabling the reproduction of tissue function through the addition of external magnetic forces.
3D assays for cancer-associated pathways, including JAK/STAT, MAPK and mTOR, plus a wound healing assay, will be offered by SBH via the printing platform.
Much in line with other 3D bioprinting models or organs-on-chips platforms, Nano3D's technology is aimed at improving the accuracy and efficiency of late-stage drug development. It is estimated that around 90% of all cancer drug candidates fail in late-stage trials due to unexpected side effects or lower-than-expected clinical effectiveness, leading to massive amounts of time and money being wasted.
Creating 3D tissue representations in vitro as opposed to traditional cell cultures shows promise in addressing these issues through the replication of tissue environments that drugs are likely to encounter in the body.
The technology greatly increases SBH's offerings, which already include 350 human cell lines, six biomarker assays and in vivo services. For pharma as a whole, 3D bioprinting could be the core ingredient to help overhaul to the current drug testing process.
Read more: Digital health round-up: smart inhalers, 3D printing and more
EarlySense grows contact-free monitoring 
A $25 million funding round is set to reinforce EarlySense's leading position in the provision of contact-free monitoring solutions for hospitals and care homes.
The company specialises in contact-free sensors that can be placed under patient beds or chairs, display station software that can gather and display readings in a centralised hub on a computer or a hallway monitor, plus warning transmitters and pager devices that alert nursing staff to potential intervention.
Its sensors continuously record a patient's heart rate, respiratory rate and movement, relaying information to a bedside monitor display and nursing staff smart devices. This enables better care management, through detecting deterioration earlier, as well as preventing falls and bed sores.
This week's funding round was led by Bank Hapoalim - Israel's largest bank - along with other investors, and takes the total investment in the company to over $100 million.
Since its founding in 2004, EarlySense has achieved both US FDA clearance and CE approval for its technology, which is also used to power consumer products in the same market, including Samsung's SleepSense, iFit's Sleep Sensor and Beurer's SE 80 Sleep Expert.
Also in the news:
About the author:
Marco Ricci is Staff Writer at pharmaphorum. Contact him at: marco.ricci@pharmaphorum.com or on Twitter @pharmaphorum_MR