Digital health round-up: Blockchain, digital disruption and more
Richard Staines reviews the latest digital health stories this week.
Promise of blockchain investigated by US health companies 
Five major US health companies have launched a pilot scheme assessing whether blockchain technology could improve data quality and reduce administrative costs.
Humana, MultiPlan, Quest Diagnostics, and UnitedHealth Group's Optum and UnitedHealthcare are looking at whether blockchain technology will make it easier and faster to access health data and retrieve electronic health records.
The companies said this is a critical, complex and difficult issue facing organisations across the fragmented health care system in the US.
The companies will explore how the technology could help ensure the most current health care provider information is available in health plan provider directories.
They said the technology has the potential to improve patient care by providing patients with the latest treatments based on an up-to-date version of their care records.
Many care organisations maintain separate copies of health care provider data, which can result in time-intensive and expensive reconciliation processes when differences arise.
Industry estimates indicate that $2.1 billion is spent annually across the health care system chasing and maintaining provider data.
The pilot will examine how sharing data across health care organisations on blockchain technology can improve data accuracy, streamline administration and improve access to care.
The pilot will also address the high cost of health care provider data management, testing the premise that administrative costs and data quality can be improved by sharing provider data inputs and changes made by different parties across a blockchain, potentially reducing operational costs while improving data quality.
Digital disruption could impact pharma
Pharma could begin to feel the disruptive effect of digital health technology as key players in the US health system begin to encourage its use, according to a new report.
Market research firm IDTechX's report, Digital Health 2018: Trends, Opportunities and Outlook, outlined the main drivers for uptake of digital health – increased use of devices, mobile health, fitness apps and digital therapeutics, coupled with a need to reduce costs in health systems globally.
Around $4.7 billion was spent on digital health in 2017 – not much compared with the vast amount of money spent on drugs, but evidence that the technology is beginning to gain traction, the report argued.
The first digital therapeutic was approved in September and the US health system is making it easier for patients to access telehealth services.
Federal health authorities are making it easier for providers to bill for these services in government-funded health services for older people or for those with limited financial resources, the report noted.
For example, the Centres for Medicare and Medicaid Services (CMS) released an update to its rules covering payments for telehealth services.
These included multiple codes for services using telehealth technology – meaning that CMS will be paying more for telehealth services.
Plans are in place for a separate payment for certain payments for patient health monitoring, part of a wider effort by CMS to separate remote patient monitoring from telehealth.
As a result, doctors can be paid to review and monitor data coming from home medical devices, up to $60 per patient per month, potentially a real drive for digital health as doctors are incentivised for looking at home data.
The report also noted the FDA's pre-certification programme, where it has partnered with nine companies, including Apple, Verily and Fitbit, which regulates the companies rather than their digital health products.
This aims to encourage development of digital therapeutics – potential alternatives to drug-based therapy in certain diseases, such as those developed by Pear Therapeutics.
The report concluded that pharma must adapt and embrace digital health, as return on investment for the traditional blockbuster model is dwindling, with patients expecting and needing a more personalised approach to care.
Hastening cancer diagnosis
Cancer diagnosis 'one-stop shops' are being rolled out across England, with digital health technology playing an important role in hastening diagnosis.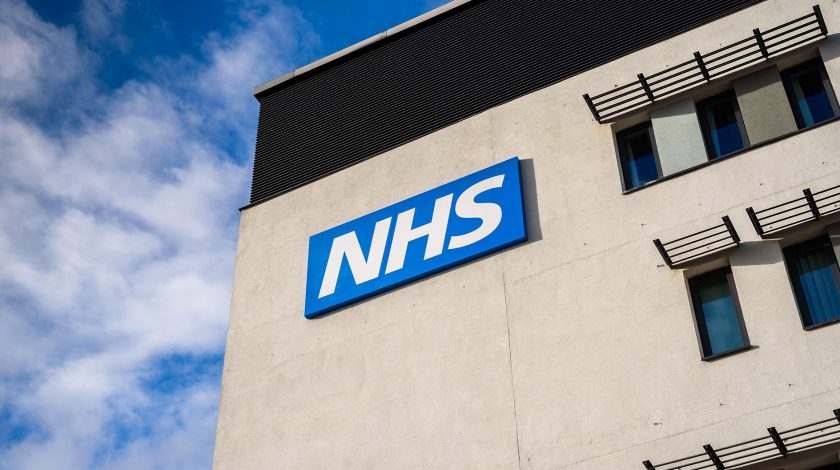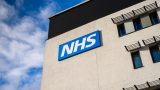 The rapid diagnostic and assessment centres are being piloted in 10 areas as part of NHS England's drive to improve cancer outcomes through faster diagnosis.
Each cancer centre will operate in a different way to ensure they meet the needs of their communities.
But they will all be on the look-out for people who don't have 'alarm symptoms' for certain cancer types.
Instead the centres will test people with vague, non-specific symptoms such as unexplained weight loss, appetite loss, or abdominal pain, who are often referred several times for different tests for different cancers.
In many cases the centres run with input from the charities Cancer Research UK and Macmillan Cancer Support, will draw on digital health technology.
Outlines of the different projects published on the Cancer Research UK website show that digital health technology will play a role in many of the centres.
For instance several of the projects will use electronic Cancer Decision Support Tools developed by the charity Macmillan, to provide earlier diagnosis and help identify or flag high risk patients.
The tools work by identifying risks based on patient record information, including symptoms, medical history, and demographic data.
Northern Ireland's digital hub aims to improve mental health
A government-funded digital hub aims to improve mental health for young people in Northern Ireland.
Research has shown that around 20% of young people in Northern Ireland are suffering significant mental health problems by the time thay are 18.
Rates of mental ill health are estimated to be 25% higher than in other parts of the UK, according to research conducted on behalf of the country's devolved government in a review ending in 2006.
The hub offers age-appropriate platforms, through a bespoke website, for young people, their families and the professionals who support them.