Digital health helping cancer diagnosis
Views & Analysis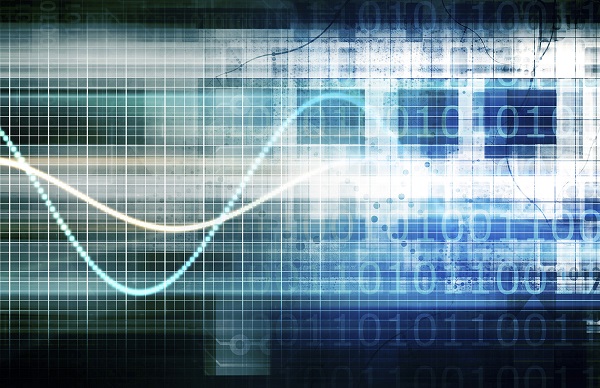 A round-up of this week's digital health news. Richard Staines reports.
The FDA has been championing digital health of late with wide-ranging guidance that derives from the 21st Century Cures Act.
This legislation acknowledges the potential that digital health has to make a difference in patient care, potentially leading to more precise therapies. Several developments this week show that the regulator is right to be excited about its potential.
Liquid biopsies
Some of the most exciting advances have come in the field of cancer – medical devices firm Angle has produced a new analysis showing that its liquid biopsy device Parsortix could be used instead of conventional tissue biopsies.
Parsortix works by monitoring a patient's bloodstream for circulating cancer cells and the University of Southern California research adds to the body of evidence showing that liquid biopsies could replace invasive and unpleasant tissue biopsies in the future.
Circulating tumour DNA tests are another way of testing for the presence of cancer, and could also give an ongoing analysis of how the disease is progressing in a patient.
[caption id="attachment_35274" align="alignnone" width="196"]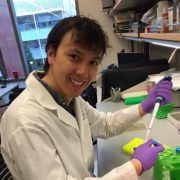 Stanford's David Kutz[/caption]
This idea was given further credence by data published at the American Society of Hematology conference this week, where David Kurtz, an oncology doctor from Stanford University Medical Center, outlined study findings showing it is a reliable biomarker in aggressive lymphomas.
Circulating tumour DNA could be used to refine clinical estimates of disease burden among patients with diffuse large B-cell lymphoma, according to Kurtz's research.
Kurtz's team was able to correlate levels of ctDNA with clinical factors that included stage, pretreatment metabolic tumour volume and patient outcomes.
Artificial Intelligence
Finding ways to make cancer diagnosis faster and more accurate is vital, and still relies on the skills of pathologists to identify malignancies using their finely-honed skills.
But time is a major factor in real-world settings, with pathologist teams facing heavy workloads as they make potentially life-or-death decisions.
Latest study findings show that artificial intelligence (AI) algorithms could be a vital tool in helping their work.
The study, published in the Journal of the American Medical Association, was based on an analysis of a training data set of whole-slide images from two centres from the Netherlands – 110 with, and 160 without, verified nodal metastases.
It tested the performance of seven deep learning algorithms against a panel of 11 pathologists with time constraint to simulate the real clinical environment, and one pathologist without time constraint.
The best-performing algorithm's performance was comparable with the pathologist without time constraint, at a mean of 0.0125 false-positives per normal whole-slide image.
For the whole-slide image classification task the best algorithm performed significantly better than the time-limited pathologists.
The top five algorithms' mean performance was comparable with that of the pathologist working without time constraints.
Authors said that further research is needed to validate the approach in the clinic, but the findings demonstrate that AI could play a role in many difference aspects of healthcare.
But it will also take a new breed of clinicians who are experts at integrating this kind of technology into care.
The results follow a push from IBM's Watson AI into healthcare. For instance, in Mexico, Watson for Oncology aids doctors' cancer treatment decisions by drawing on data from over 300 medical journals, 200 textbooks and nearly 15 million pages of text.
Wound care
A new hand-held imaging device could help guide decision making in a very different field of medicine – wound care.
Assessing wounds for the presence of harmful bacteria is very difficult with the naked eye, as the microbes are often impossible to see.
An estimated two million people are living with a chronic wound across Europe and an estimated 16% of all chronic wounds remain unresolved after a year or longer.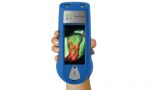 Ensuring wounds are appropriately diagnosed and treated is a priority for healthcare providers across Europe, reducing cost and improving outcomes for patients.
However their presence is sometimes not detected until late in the infection, with potentially serious consequences.
To solve this problem, Smith & Nephew's MolecuLight i:X uses fluorescence to quickly, safely and easily visualise potentially harmful bacteria in wounds that could otherwise lack signs and symptoms of infection.
The device aims to enhance a clinician's ability to choose the right therapy at the right time and help guide wound sampling, debridement, monitor progression, improve patient engagement and simplify documentation.
The MolecuLight i:X device has a CE Marking for sale in the EU and is approved by Health Canada, although it is not available in the US.
New Zealand's Aranz Medical has a similar device on the market – its Silhouette system is FDA-approved, and has a European CE Mark, as well as approval by health authorities in Canada, Australia, Singapore and New Zealand.
Lilly forges diabetes alliance with Rimidi
Diabetes companies will soon be competing not just on their medicines, but also on the digital services that they provide to clinicians and patients.
This means bringing together devices, software and drugs and Eli Lilly has become the latest diabetes pharma company to get on the digital health bandwagon with a partnership with Rimidi.
Rimidi will provide the diabetes management software underpinning Lilly's diabetes management products.
The companies say they will strive to help the up-to-30-million Americans with diabetes who use insulin to manage their condition better. The system also aims to give healthcare providers a diabetes management platform which can integrate into their existing clinical workflows.