Delivering on the promise of creativity
Views & Analysis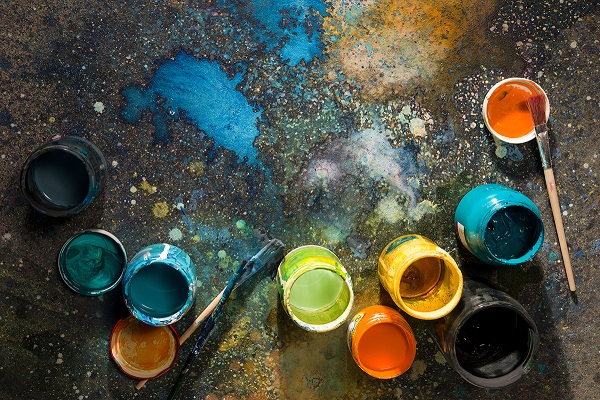 Although the pharma industry is strictly regulated, creative approaches should not be stifled as they can boost engagement and the bottom line.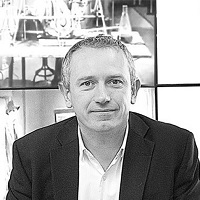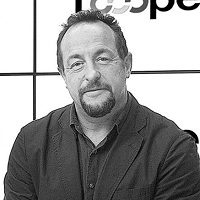 Andy Hayley (left) and Dick Dunford
Creativity is powerful. It can make brands stand out; it can reflect a brand's purpose and positioning; it can forge loyal relationships amidst a sea of consumers; it can uplift sales bottom-lines. Creativity, when done right, makes promises that it can deliver.
Clearly creativity has massive potential. Yet that potential is often not readily realised. This is especially reflected in the pharma industry, where it is often demoted into fonts, colours and pictures on an iPad. But clearly it can work much harder than that.
Hence it's time to take stock of what others have done and think about how creativity can best serve our industry.
In a recent presentation1 Philip Thomas, CEO of Cannes Lions, examined the value of creativity. Drawing on various business case studies and award-winning campaigns, he hit home the idea that creativity has an indelible link to business success.
Purpose can drive profits
Speaking about the growing importance of purpose-driven communications, Thomas said, "This question is increasingly asked by companies: is our marketing just a reflection on what goes on in the world, or does it drive what goes on in the world?"
Successful businesses are able to amplify their pursuit of profit because all their activities are aligned to a fully articulated purpose. This approach allows for cohesive creative output that can mobilise people and resources to help businesses thrive.
Dick Dunford, creative partner at Loooped, stated, "Something I've learned over the 25 years I've been working in the creative industry, and especially now working specifically within health, is that now more than ever there needs to be a rationalisation of the purpose, of why a product or a brand exists.
"Increasingly businesses are coming to the conclusion that there's a responsibility to shape the way we are," added Thomas.
To leave a mark is to change behaviours
The most celebrated and effective examples of creativity are usually ones that understand underlying behaviours and can trigger an immediate emotional engagement. But these types of creativity must be underpinned by deep understanding of the intended audience, as exemplified by the 'This Girl Can' campaign encouraging women to increase their fitness levels.
"Marketers often complain about the restriction they have," Thomas pointed out. "What [the client] did was amazing. She did an immense amount of research trying to really, really dive into the reasons why women are not exercising.
"Once she got that insight, she let the agency completely off the hook."
Her confidence in the behavioural insight and the freedom she gave to the agency paid off spectacularly. "It had a huge impact on women's behaviour in the UK," said Thomas of the campaign. One year after its roll-out, 2.8 million 14-40-year-old women reported that they had done some, or more, activity as a result of the campaign.
Creativity spread across multiple channels
Last year the internet erupted into fervour over a Volvo advert starring Jean-Claude Van Damme. Most of us are familiar with the now-iconic image of the action star doing the splits between two moving trucks, set to Enya's soothing vocals. However, that was actually the sixth and final chapter in a well-considered campaign that redefined what business-to-business marketing could accomplish.
"It's worth looking at if you want to see a fantastic, integrated, multi-platform campaign," Thomas enthused. The campaign has won 19 Lions, 4 Grand Prix and also the Creative Effectiveness Lion, helping increase sales by 24%.
"But it's even more inspiring when you think of the client. This is a truck company. It's about as niche as it possibly can be. It's extremely B2B," said Thomas. "But rather than being constrained by their speciality, and the niche they're in, they tried to create something to touch the whole world."
What Volvo ended up with was a campaign that had a profound impact on the brand and cultural conversations. Their willingness to expand the conversation beyond their traditional niche is something the pharma industry can benefit from.
"The thing I'd say to a client about being creative: it doesn't necessarily mean taking massive, uncalculated risk," said Andy Hayley, managing partner at Loooped. "Being creative means inspiring somebody to think differently and behave differently in relation to what they already know."
Mutual understanding
All this is great, but how exactly does a business make the move to become more creative? One common complaint among agencies and clients is the mismatch between the expectation of what creativity means and what it looks like. One person's idea of 'bravery' is another's 'basic'.
One way to help bridge this gap is to establish a benchmark rating scale that all parties can agree on and use as reference to inspire consistent, memorable creativity.
"One of the things Heineken used was really clear benchmarking and language used around creativity," Thomas explained, referring to a 10-point scale: 1 = destructive, 2 = hijacked, 3 = confusing, 4 = cliché, 5 = ownable, 6 = fresh, 7 = ground-breaking, 8 = contagious, 9 = cultural phenomenon, 10 = legendary.
By having a set vocabulary to describe something as subjective as creativity, the client and agencies are able to speak in a common language and fine-tune their expectations.
So, good creativity can be extremely valuable. Even within our industry's restrictive regulatory environment, we need not to be fearful of creativity and imagination. The tougher the marketplace, the more creative we can, and should, be.
1 The talk was held on 28 April 2016, hosted by Loooped, in conjunction with the Cannes Lions International Festival of Creativity. Attendees included marketing managers from Pfizer and Sanofi.
About the authors:
Andy Hayley has been managing partner at strategic and creative agency Loooped since 2013. Prior to that he was Global SVP Omnicom/Pfizer. He spent eight years in sales and marketing at Merck & Co and 13 years at TBWA\. He has experience across every healthcare sector, including ethical and over-the-counter, with expertise in translating client business challenges into communications strategies and stories. Contact him on: andy.hayley@loooped.com
Dick Dunford joined Loooped as creative partner in 2013. He has 20 years' experience in creative team leadership across almost every sector. As well as working on consumer brands, his pharma and health sector clients have included Pfizer, Jazz Pharma, Abbott and Bristol-Myers Squibb. Contact him at: dick.dunford@loooped.com
Read more on this topic: