Curious2018: A thirst for innovation
All too often pharma companies are accused of putting shareholders before their patients and society as a whole. But Germany's Merck KGaA is trying to change all this with its Future Insight Prize, a special initiative asking innovators to solve the problems facing humanity. Richard Staines visited Merck's special Curious2018 conference, where the million-euro initiative was launched.
How do you celebrate a 350th birthday? That was the dilemma facing Merck KGaA a few years ago.
And the answer from the German pharma was unique and fascinating: Curious2018, a conference featuring 35 keynote speakers from many different scientific backgrounds, and a mission to develop solutions to some of the most serious problems facing humanity.
Justifiably proud of its status as the world's oldest pharma, Merck used its 350th birthday party conference to kick-start a new initiative to solve the problems of the future in three categories – health, nutrition and energy.
The brainchild of Merck Biopharma's vice president for innovation, Ulrich Betz, Curious2018 saw the launch of the Future Insight Prize, a 1 million euro award that Merck plans to give out every year, for the next 35 years, for new innovations and technologies that could help solve the problems that threaten humanity.
Merck KGaA has described four "dream technologies" that could tackle the major problems facing humanity.
For the first Future Insight Prize the company is looking for a "Pandemic Protector" for a health category prize, which could enable accelerated protection against newly emerging pathogens.
Then in 2020 it will look for a "multi-drug resistance breaker" that could solve the problem of resistance to multiple antibacterials, again from the category health.
In 2021 Merck will aim to award the prize in the nutrition category, for a "food generator" that could make edible food from biomass.
And in 2022 Merck will look for an energy category prize with a CO2-to-fuel converter, which generates fuel by photocatalytic conversion of atmospheric CO2.
Ravi Kiron, head of biopharma external innovation at Merck KGaA's US business EMD Serono, paid tribute to the work done by his boss, Ulrich Betz, who has been instrumental in organising the conference.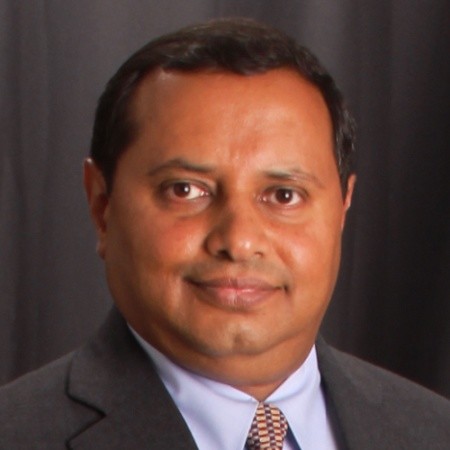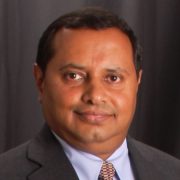 Kiron said: "Curious2018 has been fabulous. It's been a great opportunity to hear about some of the leading researchers, from Nobel laureates to some of the exciting new developments – not only in therapeutic areas but in things that are game changing technologies of the future."
"I think it's been an opportunity to celebrate Merck's 350th anniversary and also give me an opportunity to connect to colleagues because I am new and have only been at Merck for a year."
Delegates attending the conference, some of whom were competing in the separate Innovation Cup for up-and-coming researchers heard from a range of speakers from different backgrounds.
There was a tremendous sense of optimism and altruism – for example the Japanese tech billionaire Yoshiyuki Sankai showed off the latest walking assistant robots developed by his company Cyberdine.
Sankai also hung around afterwards to answer questions from delegates about the technology, which is being trialled in people with problems walking, and with neurological diseases.
One of the big draws was Emmanuelle Charpentier, director of the Max Planck Institute of Infection Biology in Berlin, who gave insights into the development of the CRISPR-Cas9 gene editing technology that she helped to discover.
With its origins in the immune systems of bacteria, Charpentier and her team were able to develop it into a highly effective and cheap gene editing tool, which may be able to correct genetic defects in the future if it is perfected.
For EMD's Kiron, a speech on innovation in technology from German astronaut Thomas Reiter was a highlight of the event.
"The high point was hearing our German astronaut talk about his experiences in space and some of the Nobel laureates sharing their ideas."
Reiter has flown on the US Space Shuttle, Russia' Soyuz and lived on the International Space Station and Russia's now-defunct Mir space station.
He noted the progress made through technology such as the European Galileo satellite system and looked forward to the launch of the European Space Agency's Aelus satellite.
This could give insight into climate change and how it is progressing – one of the issues Merck aims to tackle with its Future Insight Prize.
EMD's Kiron said: "Curious 2018 gave me a chance to connect from people in life science and materials because I am part of healthcare."
"That has provided the opportunity to understand and hear fabulous presentations and network with colleagues."
"The company has realised that there is a lot of new innovation that's happening. Merck recognises that innovation is something novel, which is the reason why we have invested a lot of money into the Merck Innovation Centre in Darmstadt, the main headquarters."
Kiron noted that there is a joined-up approach to innovation at Merck, which could be used to solve some of the weighty problems that are the focus of the Future Insight Prize.
He expects that Curious 2019 will be even bigger and is looking forward to seeing the pandemic-busting entries in the prize's first instalment.
He concluded: "I think Merck is one of those companies that has embodied the real meaning of what is innovation, in looking beyond standard therapeutic drugs."
"I think this will definitely grow. There was a lot of hard work and effort and it took almost two years for the inception of this. A lot of people needed to be convinced that this was something useful. But now that they have seen the realisation of these three days, next year will be much bigger and a more expanded version of what it is now."