COVID heralds a faster future for drug development (if stakeholders can collaborate)
Views & Analysis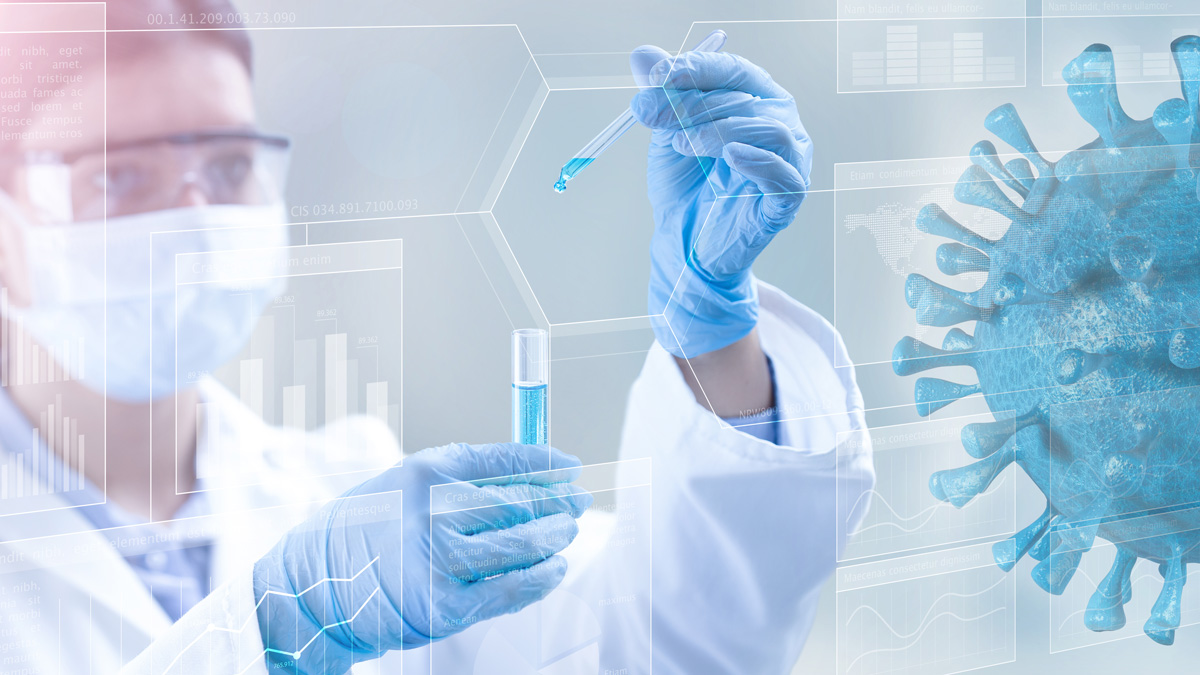 COVID-19 has been a trial-by-fire showing just how quickly drugs and vaccines can be developed under the right circumstances – but there is much to do to ensure this progress is not lost, said speakers at WIRED Health 2021, including the CEOs of BioNTech and BenevolentAI. 
The 2021 WIRED Health conference took a broad view of the current pandemic situation, with speakers ranging from geneticists to intensive care doctors. But life sciences discussions seemed to generally be optimistic about the future of the world's COVID response – whilst also acknowledging the difficult questions the sector now faces in the future.
Joanna Shields, CEO of BenevolentAI, noted that COVID-19 has marked the first pandemic response "defined by data sharing" and the rapid publication of research.
"In less than 12 months more than 200,000 scientific papers about COVID-19 were published," she said. "Most were peer reviewed and shared, representing 4% of the world's research output for the timeframe."
AI has therefore been invaluable thanks to its ability to help scientists synthesise and make sense of these vast quantities of data.
When the pandemic hit, BenevolentAI rapidly pivoted its research towards understanding the body's response to COVID-19. The team worked to identify existing drugs that could treat the virus until vaccines were developed, applying natural language processing and relationship extraction algorithms to vast quantities of curated biomedical data that no singular scientist would have been able to sift through alone.
Shields said they were able to identify one potential treatment, rheumatoid arthritis drug Olumiant (baricitinib), in "a matter of hours".
These previously-unknown antiviral properties of the drug surprised even its manufacturer, Eli Lilly, said Shields.
"We published our hypothesis in the Lancet on February 4 in 2020. Then investigators all over the world started using baricitinib in observational studies. This was the first AI hypothesis to be validated in a large international randomised trial, and ultimately resulted in the drug receiving Emergency Use Authorisation.
"This demonstrates what can be achieved when AI and human intelligence combine forces."
Shields said that discoveries from this work on COVID-19 will hopefully have many other applications in the future.
"It's led to us looking at the mechanism of action that allows the virus to enter the cells and how we might repurpose or discover new drugs to fight viruses in the future."
And it's not like BenevolentAI is the only AI firm thriving in the modern industry – a case in point was the WIRED Health Startup Showcase at the conference, which was dominated by AI companies.
"These previously-unknown antiviral properties of the drug surprised even its manufacturer, Eli Lilly"
The eventual winner of the showcase was BIOS Health, which uses AI-powered neural interfaces that can automatically read and write neural signals to treat chronic illnesses in an "effective, automated, and personalised" way.
"When we can control the messages being sent from the brain to our organs we can prevent deterioration in our health," explained co-founder Oliver Armitage in his presentation.
"Drug development alone is not really working to solve [chronic illness]," he added, noting that BIOS aims to use AI to read these neural signals, find out how they work and eventually control them to produce a therapeutic effect.
The open data challenge
But at the same time, Shields said, the pandemic has raised "important questions" about open access to data – with a lack of open datasets representing a "bottleneck" for AI-powered research.
"The sheer volume of data generated has become a barrier to advances in disease diagnosis and treatment. This has to change.
"Data is the lifeblood of AI-powered research. Algorithms are only as good as the data we use to train them. Machine learning models can interrogate vast quantities of biomedical information, and yet the quality of that data directly impacts the value of the hypotheses generated.
"As COVID-19 is ultimately a novel problem, collecting and applying quality data has been a real challenge. And yet the scientific results achieved in less than a year are phenomenal, and initiatives that operationalise open science and give access to data algorithms, workflows and models have demonstrated the highest quality results."
But to defeat this virus and future pathogens, she said, we need to open communication channels between scientists in every country.
"Yet some countries have been less than transparent and forthcoming with their data for fear of consequences. In the UK we have world leading genetic sequencing capabilities. For instance, at last count we are sequencing ten times as many viruses as they are in the United States. Because of this capability, we were able to rapidly sound the alarm over the emergence of a new COVID variant that was more transmissible and later proven more deadly. The announcement of this discovery was intended to warn the world. And as a result countries shut their borders to us.
"Now this is understandable when the world is struggling to control the spread. But in general, governments should be praised, not stigmatised for their transparency."
"We must encourage open research and data sharing to track this pandemic's progression, and to prevent future ones."
BioNTech seeks "new kind of pharma company"
Also speaking at the conference, Ugur Sahin, co-founder and CEO of BioNTech – who co-developed Pfizer's mRNA COVID vaccine – echoed the praise for the speed at which the global sector has responded to the pandemic, but cautioned that this speed is still the exception rather than the rule.
"When we submitted our clinical trial documents, we got feedback within a few days, which sped everything up," he said.
"If we develop a cancer medicine, it usually takes months until we get a response from the authorities and before we can start a clinical trial. Remember, in 2020 much more people died from cancer than COVID-19.
"I would like it if we become aware of that, and really reconsider how drug development is done, take risks and invest into technologies that help us do things in parallel, and find ways to split up the overall process with authorities."
Adding to his thoughts on the future of the sector, he said he believed that the first mRNA pharmaceutical being approved "opens up a completely new industry".
"These therapies have two key advantages: one is really fast manufacturing, and the second is that we can interfere with processes in the cell.
"That opens up a lot of opportunities in immunology, infectious disease vaccines, cancer vaccines, autoimmune diseases, inflammation – but also by reprogramming cells we have the ability to go into regenerative medicine applications.
"There's quite a bright future for this new class of therapeutics, and what we're seeing in the COVID-19 field is just the beginning."
Asked about BioNTech's own future, Sahin said they would like to create "a new kind of biopharmaceutical company" .
"For the first time we now have proceeds from a product, and we will use these proceeds to develop a global company that develops drugs in areas beyond infectious diseases and cancer, and might be considered to be a new kind of biopharmaceutical company.
"We need to build a company that addresses the needs of the 21st century, allowing us to deliver medicines which reduce suffering in many kinds of diseases."
About the author

George Underwood is the editor for pharmaphorum's Deep Dive digital magazine. He has been reporting on the pharma industry for seven years and has worked at a number of leading publications in the UK.