Coronavirus pharma conference monitor – event impact of COVID-19
Views & Analysis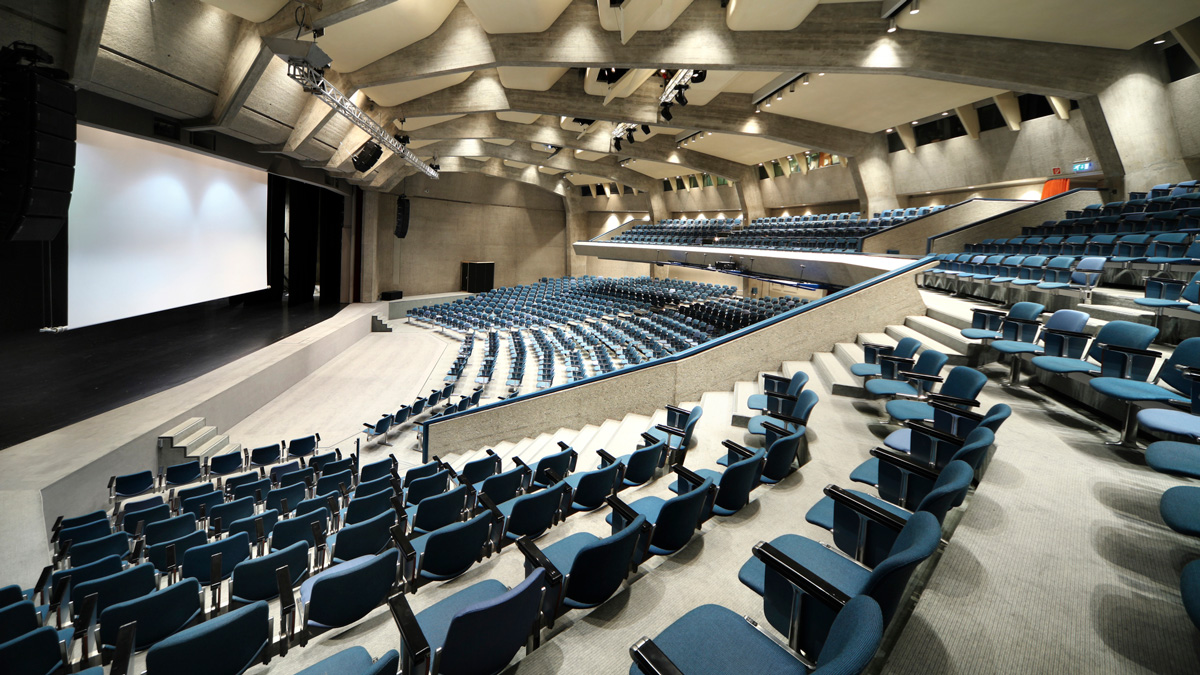 The COVID-19 coronavirus epidemic that originated in Wuhan, the capital of China's Hubei province, has wide-ranging implications for the pharmaceutical industry and healthcare sector alike.
[This page was last updated 14/04/2020]
The US Food and Drug Administration (FDA) has already warned of the first drug shortage caused by COVID-19 and the impact of China's measures to slow infections of the virus on its API manufacturing sector remains to be seen.
29

CANCELLED

EVENTS

36

DELAYED

EVENTS

15

DIGITISED

EVENTS

02

AS PLANNED

EVENTS
Jump to pharmaphorum's coronavirus pharma conference and event monitor
Pharma research into COVID-19 coronavirus
Several pharma companies have been active on the research front, with AbbVie moving quickly to offer the Chinese government supplies of its Kaletra/Aluvia (lopinavir/ritonavir) as an experimental treatment option back in January.
Gilead, Johnson & Johnson, Sanofi, Takeda, GSK and Moderna are also among the pharma companies rushing to develop potential therapies for COVID-19 coronavirus.
Meanwhile, Roche's already-marketed anti-inflammatory drug Actemra (tocilizumab) has already been approved for emergency use in China in patients whose lungs are failing following COVID-19 infection.
[caption id="attachment_64106" align="alignleft" width="252"]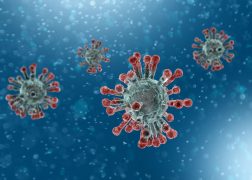 Microscopic view of Coronavirus, a pathogen that attacks the respiratory tract. Analysis and test, experimentation. Sars. 3d render[/caption]
COVID-19 coronavirus disruption and the pharmaceutical industry
Despite the industry's best intentions there are concerns the COVID-19 outbreak may disrupt research, preventing patients traveling to clinical trial sites and reducing the resources available for R&D.
Aiming to ease some of those pressures,  the EU's Innovative Medicines Initiative (IMI) is offering €45 million (around $50 million) in R&D funding for promising coronavirus research and a consortium led by the Bill & Melinda Gates Foundation has committed $125 million to speed up access to drugs to treat the coronavirus epidemic.
Pharma event attendance and medical conferences
In addition to country-level effects to contain the virus, pharmaceutical companies are moving to restrict travel.
This has a significant effect for pharma industry and medical conference attendance, which is already dropping, with a number of events being cancelled, postponed or switched to an all-digital format.
For those thinking of attending a pharma industry or medical conference in the coming weeks, pharmaphorum has compiled a list of which events have been cancelled or delayed, and which have said they are still going ahead.
While the list is not exhaustive, pharmaphorum will monitor the situation each day and post updates on this page.
If you are an event organiser and would like to alert pharmaphorum's team to any changes because of the coronavirus, please email editorial@pharmaphorum.com.
Cancelled events - 29
The American Academy of Allergy, Asthma & Immunology, AAAAI, Philadelphia, US
13-16 March
South by Southwest, or SXSW, Austin, Texas, US
13-22 March
International Conference on medical and health science, Kiev, Ukraine
16-18 March
Food Ingredients China, FIC, Shanghai, China
17-19 March
American College of Medical Genetics and Genomics, or ACMG, San Antonio, Texas, US
17-21 March
The American Chemical ACS, Philadelphia, US
22-26 March
Congress on Healthcare Leadership, The American College of Healthcare Executives, Chicago, US
23-26 March
The Drug, Chemical & Associated Technologies Association, DCAT, New York, US
23-26 March
The American Medical Informatics Association, AMIA, Houston, US
23-26 March
The Virtual Medicine conference,  vMed, Cedars-Sinai Medical Center, Los Angeles, US
25-26 March
American College of Cardiology's and World Congress of Cardiology's 69th Annual Scientific session, Chicago, US
28-30 March
The Endocrine Society's annual meeting (ENDO), San Francisco,  US
28-31 March
Parenteral Drug Association, PDA Annual Meeting, Raleigh, US
30 March - 1 April
Microbiology Society Annual Conference, Edinburgh, Scotland
30 March - 3 April
Phar-East, Singapore
31 March - 1 April
In-Cosmetics Global, Barcelona, Spain
31 March - 2 April
Medteclive, Nuremberg, Germany
31 March - 2 April
Analytica, Munich, Germany
31 March - 3 April
The Experimental Biology conference, EB, San Diego, US
4-7 April
Pharmaconex, Cairo, Egypt
5-7 April
Pharmchina 2020, Shanghai, China
8-10 April
eHealth Week, Rovinj, Croatia
15-17 April
Cosmofarma Exhibition, Bologna, Italy
17-20 April
Faculty of Medical Psychotherapy Annual Conference, Oxford, UK
(Original dates 22-24 April)
2020 AAN Annual Meeting, Toronto, Canada
25 April - 1 May
Medical Informatics Europe, Geneva, Switzerland
Original dates 28 April - 1 May
International Conference on Medical & Health Science, Kuala Lumpur, Malaysia
1-2 May
Infection Prevention and Control (IPAC) Canada - 2020 National Education Conference, Winnipeg, Canada
3 – 6 May
Delayed events - 36
World Patient Safety, Science & Technology Summit, Los- Angeles, US
(Original date 5-7 March) new date TBC
Novel antimicrobials and AMR Diagnostics, Basel, Switzerland
(Original date 12-13 March) Postponed until 24-25 August
Asia Pacific Breast Cancer Summit, Singapore
(Original date 13-15  March) new date TBC
Antibody Biology and Engineering GRC/GRS, CA, US
(Original dates 14-20 March) Postponed until 17- 23 April 2021
DIA Europe 2020, Brussels, Belgium
(Original date 17-19 March) Postponed until 30 June - 3 July
Pharma Pricing, Market Access and Evidence Congress, Amsterdam, Holland
(Original date 18-19 March) Postponed until 24-25 September
National Comprehensive Cancer Network, NCCN
(Original date 19-22 March ) new date TBC
WIRED Health, London, UK
(Original date 25 March) Postponed 31 March 2021
Binaytara Foundation Summit on National and Global Cancer Health Disparities, Bellevue, US
(Original date 3-4 April ) new date TBC
The Medical Affairs Strategic Summit East 2020 (MASS), New Brunswick, New Jersey, US
(Original dates 14-16 April) New date TBC
Digital Health for Pharma, Philadelphia, US
(Original dates 20 -22 April) New date TBC
The Symposium on Artificial Intelligence for Learning Health Systems, SAIL, Bermuda
(Original date 27-29 April) new date TBC
Pharmaceutical Compliance Congress (PCC) 2020, Washington, DC, US
(Original dates 29 April – 1 May) New date TBC
Pharmaceutical Compliance Congress, Washington DC, U.S.
(Original dates 29 April – 1 May) new dates TBC
Public Health Conference, Cortland US
(Original dates 30 April – 1 May) New dates TBC
NEW -  The annual Infection Prevention and Control Conference, London, UK
(Original date 30 April) New date 14 January 2021
Next Pharma Summit, Dubrovnik, Croatia
(Original date 6-7 May) Postponed until 29-30 September
The Conference on Research in Computational Molecular Biology RECOMB, Padova, Italy
(Original date 10-13 May) new date TBC
2020 ESH-ISH Glasgow Meeting, UK
(Original dates 29 May - 1 June, 2020) Postponed, new date TBC
The ASCO Annual Meeting, Chicago, US
(Original dates 29 May - 2 June) New dates TBC
Medforce, Berlin, Germany
(Original date 9-10 June) new date 20-21 October
Al in Pharmaceuticals Summit, Boston, US
(Original dates 18 - 19 June) New dates 25 – 26 March 2021
CPhI South East Asia, Bangkok, Thailand
Postponed until 1-3 July
World Orphan Drug Congress, Maryland, US
Delayed until August 24-26
WIP 2020, Rome, Italy
Postponed till 26-29 August
World Drug Safety Congress Americas 2020
Postponed until 1-2 September
CPhI North America, Pennsylvania, US
Postponed until  9-11 September
18th Biosimilar Medicines Conference, Amsterdam, Netherlands
Postponed until 17-18 September
Legal Affairs Conference, London, UK
Postponed until 28-29 September
CPhI Japan, Osaka, Japan
Postponed until 30 September - 2 October
The RE(ACT) Congres
Postponed to 13-16 January 2021
Medidata Next London, UK
Postponed, new date TBC
Merck Group, Annual General Meeting, Frankfurt am Main, Germany
Postponed, new date TBC
American Association for Cancer Research, (AACR), San Diego, US
Postponed, new date TBC
Digitalised - 15
11th Annual Congress on Pulmonology & Respiratory Medicine, Amsterdam, Netherlands
18-19 March - now running as a webinar
2020 HIMSS Global Health Conference & Exhibition, Orlando, US
9-13 March
Physical event cancelled and special digital edition planned with the goal of making all of the HIMSS20 sessions and panels available online.
Conference on Retroviruses and Opportunistic Infections (CROI), Boston, US
8-11 March
Physical event cancelled and is being delivered digitally from 8 March
Barclays – Global healthcare conference, Miami, Florida, US
10-12 March
Physical event cancelled and is being delivered digitally from 10 March.
The Cognitive Neuroscience Society (CNS), Boston, US
14- 17 March
Physical event cancelled and is being delivered digitally from 14 March
Y Combinator's biannual Demo Day
23-24 March
Physical event cancelled and is being delivered digitally from 23 March
BIO-Europe Spring, Paris, France
23-25 March.
Physical event cancelled and is being delivered digitally from 23 March with online panels, presentations and exhibitions
eyeforpharma Barcelona, Spain
31 March - 2 April
eyeforpharma Philadelphia, US
15-16 April
16th Annual meeting of International Society for Medical Publications Profession (ISMPP)
(Original dates 20 – 22 April) New dates 16 – 18 June
BioTrinity, London, UK
28-29 April
Veeva R&D Summit, Barcelona, Spain
18-20 May
PharmaVenue, Madrid, Spain
May 25-26, 2020
World Congress of Bioethics, The International Association of Bioethics, Philadelphia, US
19-21 June
PM Society Digital Awards
17 September
Going ahead as planned - 2
80th FIP World Congress of Pharmacy and Pharmaceutical Sciences, Seville, Spain
13-17 September 2020
Pharmatec Series, London, UK
24-25 September