Clive Dix: Rebuilding UK biotech
Views & Analysis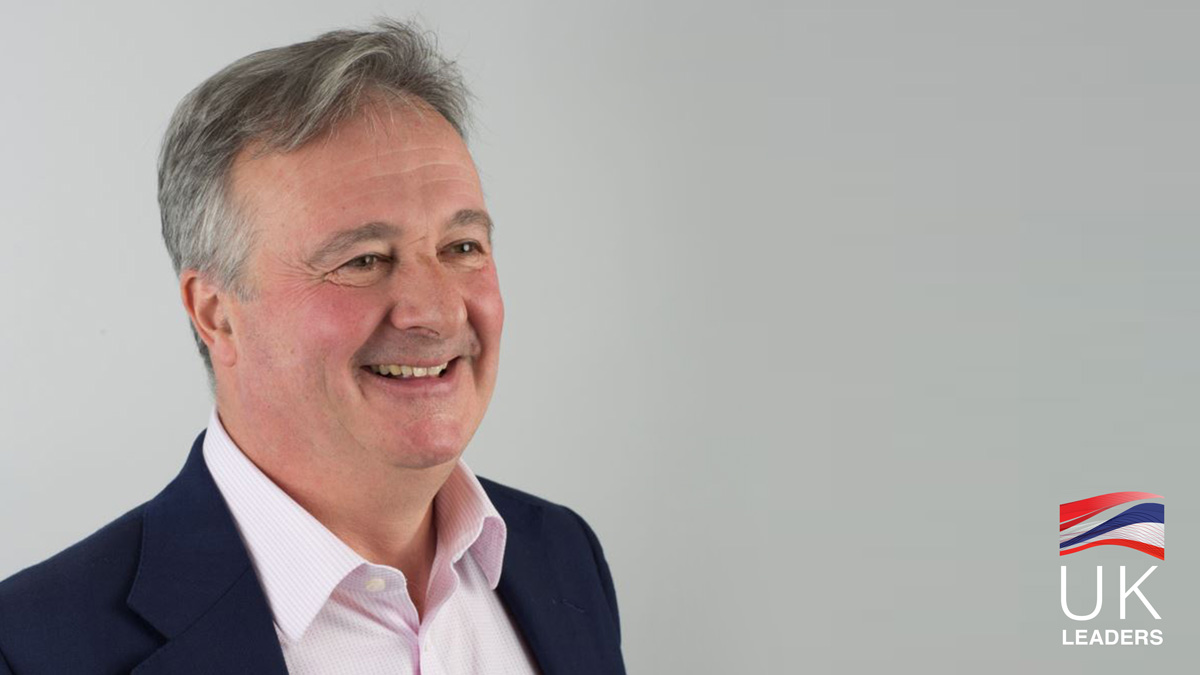 UK biotech guru Clive Dix has clinched some major deals with big pharma and biotech in the last 12 months, as CEO of C4X Discovery and as head of the UK vaccines taskforce. In an interview with pharmaphorum's news editor Richard Staines, he reflected on the last year and how it could prove to be pivotal for the country's biotech and life sciences industry. 
It's been eventful 12-month period for the UK biotech guru Clive Dix, who has just seen his company C4X Discovery clinch a major inflammatory diseases deal with Sanofi.
The French pharma signed the deal with C4XD to develop drugs that could lead to oral medicines for inflammatory diseases such as psoriasis, as big pharma looks for more patient-friendly alternatives to therapies based on injections of antibody-based drugs.
But Dix has also been leading the UK's Vaccine Taskforce, after taking over the hot seat in December following the departure of Kate Bingham.
He stepped up from his role as deputy chair after Bingham reached the end of her six-month contract in charge of the taskforce.
Dix has been a leading figure in UK biotech for the last 20 years – he co-founded Convergence Pharmaceuticals, which was acquired by Biogen in 2015.
He was previously co-founder of chief executive of PowderMed, a vaccines development company bought by Pfizer in 2006.
Before that he headed research and was a board member at PowderJect Pharmaceuticals until an acquisition by Chiron Vaccines in 2003.
In an online interview with pharmaphorum, Dix reflected on some of the successes of the vaccine effort in the UK, which has showcased the country's ability as a life sciences R&D hub and his ability to wheel and deal in biotech.
Dix, who was previously chairman of the BioIndustry Association trade body, said the country's unique healthcare system and research capabilities were instrumental in attracting vaccine developers.
It's been made possible by an all-hands-on-deck approach from the NHS, academia, regulators and other players in the health system who have worked together to produce clinical data on vaccines and therapies for COVID-19.
The collective effort has seen trials involving thousands of people set up in a matter of weeks, as pharma was looking for places to test potential vaccines and therapies.
Amid the tragic loss of life from COVID-19, the UK has seen success in developing the first vaccines and finding ways to treat the disease – something that has been noted by medical experts from outside the country.
Dix said the country's unique strengths helped him persuade Novavax, the US biotech that could provide millions of shots to the country later this year, to base its research in the UK during the early stages of the pandemic around a year ago.
He said: "I sat in the (virtual) room with them and said 'we will help you develop the vaccine faster, help with manufacturing and get you faster regulatory approval', that was our offer and we contracted with them.
"If you look at the development we signed 15,000 people in six weeks in a trial set up by the NHS. It spotlighted the UK as a place to do clinical development.
"Speed is everything in clinical development. It is really important and we have seen a lot of pharma companies interested in the UK. We have highlighted how good it is – it always has been but not everyone has noticed it."
"The fact you can have a vaccine 12 months after a pandemic starts, I have to pinch myself"
Amid all the positive developments from the UK in terms of its research response to the COVID crisis, Dix said that the longer-term consequence of the pandemic will be to reverse a trend that has seen many pharma companies opt to leave the country.
Pfizer famously decided to axe its R&D plant in Sandwich, Kent 10 years ago and then came close to buying AstraZeneca in 2014 – which could well have seen the company's research efforts broken up or diluted.
AZ has undoubtedly been a success story since then, even without the development of the vaccine with Oxford University, but Dix pointed out that GlaxoSmithKline is the only other major pharma company left in the country.
Many companies have relocated research and manufacturing elsewhere and it's time to reverse that trend, Dix said.
"If you look over the last 20 years it has gone from 10-12 major players with large R&D down to two. Manufacturing of drugs has become an offshored thing. The UK used to be a major manufacturer of drugs. High-quality high-end manufacturing needs to come back."
Nevertheless he is encouraged by the way the pharma and life sciences industry has risen to the challenge of COVID.
"The fact you can have a vaccine 12 months after a pandemic starts, I have to pinch myself," Dix said.
C4X Discovery
In the last few weeks C4X Discovery, where Dix is CEO, has made a significant deal of its own with Sanofi to develop oral anti-inflammatory drugs.
A spin-off from Manchester University, C4XD is typical of the kind of biotech that has emerged in the UK over the last decade or so.
Driven by cutting-edge academic research, it attracted investment from big pharma on the basis of a novel solution to one of the challenges of modern medicine.
As Dix points out, pharma reluctantly developed antibodies to treat severe inflammatory diseases such as rheumatoid arthritis because at the time there were no suitable oral drugs.
That has changed in recent years with companies such as Celgene – now part of Bristol Myers Squibb – developing the psoriasis pill Otezla (apremilast).
Otezla become a huge success and was sold to Amgen for $13.4 billion to satisfy US antitrust regulators in 2019 ahead of the merger between BMS and Celgene.
With Sanofi, C4XD is hoping to create a pill that will block Il-17, the same mechanism exploited by Novartis' blockbuster Cosentyx (secukinumab) antibody injection for psoriasis and ankylosing spondylitis.
C4XD's technology is still in its early days, with an early clinical trial still months away, but Dix says it has huge potential given the drawbacks of injected drugs.
He said: "It's not ideal for someone on a long-term therapy to keep injecting themselves. Compliance is not great and that's why they don't move those antibodies into the less severe form of the disease.
"If you get a small molecule version of something that works the likelihood is it will spread into mild and moderate disease.
"It broadens the utility of the molecule and we expect it to be trialled in more moderate diseases."
This will be the strategy of C4XD, which Dix says has the technology to produce small molecules that work against the receptors targeted by antibodies.
"Antibodies get there quite quickly, they prove the utility of the target – but if somebody can find a pill its always preferable to have it.
"If we spot an antibody therapeutic where a small molecule will be useful we develop a small molecule," said Dix.
He won't give timelines about development of the drugs with Sanofi, which is still deciding which C4XD drugs to prioritise for early development and how to approach it.
Sanofi may decide to tweak C4XD's drugs, depending on the indication that its scientists to choose to prioritise under the agreement.
"They might want to hone them make them have a longer half-life or make it more potent," said Dix.
Sanofi may choose to target a single disease such as psoriasis or decide to pursue several inflammatory disease indications.
The French pharma has agreed to pay €7 million up front – enough to cover most of the costs it has taken to develop the project this far.
There's a further €11 million likely in the coming months as the project progresses and up to $414 million if all goals are met, and Dix is content to let Sanofi take the lead on development.
"It doesn't bother us...as long as we get the milestone," Dix said.
The success of C4XD, which had several other pharma companies interested in its technology before the Sanofi deal, could be part of a larger revival in life sciences in coming years driven by the hard work of the sector during the COVID crisis.
Most of Dix's days have been 12 or 14 hours long over the last year but he has found the experience energising.
"As you see vaccines rolling out and going into peoples' arms it's been fabulous to say you can help. I never felt helpless as I was doing it – it was just rewarding."
The challenge now is to continue with this momentum and convert it into further investment from big pharma.
Dix concluded: "The UK could regrow its biotech R&D community in the next few years."
About the author

Richard Staines is the news editor for pharmaphorum and has been covering the pharma industry since 2010. His coverage has included stories about market access, the impact of the Greek financial crisis on the healthcare system and pharma pricing in the UK. Since joining pharmaphorum he has written stories on topics including regulation, mergers and acquisitions, and the latest clinical developments. Richard also contributes to pharmaphorum's digital magazine, DeepDive.