Clinical trial industry trends in 2023
Digital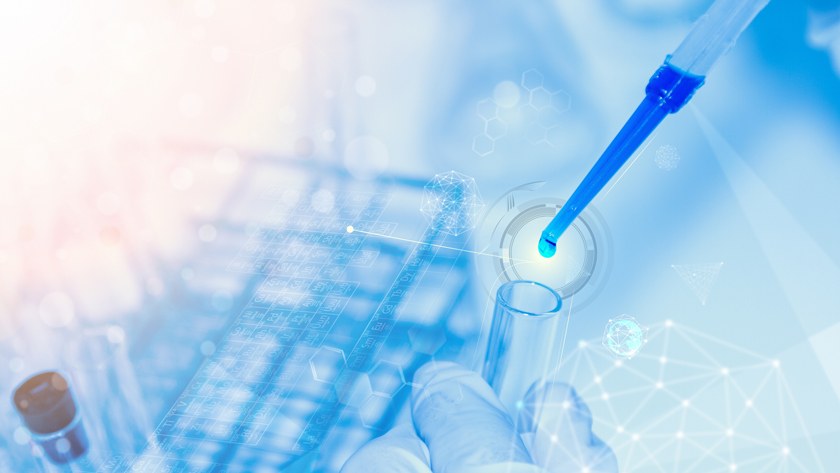 The clinical trial industry is entering a new era of possibilities in 2023. With the rise of transformative technologies and process automation in the market, there are more opportunities than ever to drive efficiencies across the clinical trial lifecycle. From hybrid trials to more sustainable practices at sites, how will these developments shape the landscape for clinical research in the future? Let's explore several predictions for what we can expect from clinical trials this year.
Workflow integration prioritised to accelerate study timelines
Over time, the clinical trial industry has witnessed an increasing number of eClinical technology tools. Across different phases of the life cycle, solutions have been introduced to solve meaningful business problems; yet it is solution interoperability and workflow integration that can streamline trial operations, promote trust across stakeholders, and ultimately reduce white space. An example of areas which have historically been disconnected are trial budgeting and grant payment processes. By automating the pertinent workflows and then integrating them together, both cycle times and the likelihood of contract amendments can be drastically reduced and, ultimately, "first patient in" can be achieved faster. The opportunity is upon us to accelerate study startup now.
Harnessing big data will be key
The clinical trial industry has always been reliant on data and insights to improve the drug development process. However, this year the industry is expected to become even more focused on harnessing big data and applied data science to optimise financial planning, increase predictability, and proactively pinpoint areas of risk. However, there are also concerted efforts to focus on opportunities to better understand true costs per patient and to meaningfully impact patient recruitment and retention. I predict clinical trial sponsors will prioritise working with solution providers who not only offer sophisticated analytics, but also vendors who truly have robust and contemporary data that can provide unique opportunities for modernised business intelligence and strategic advantage.
Participant flexibility is top of mind
Over the past few years, decentralised clinical trials (DCTs) have attracted attention, but in 2023 there will be a shift towards increased participant flexibility overall. I predict that sites and participants will be more connected than ever: site involvement remains paramount in running studies, yet we'll see more options offered to individuals taking part, thus strengthening the site-patient relationship. By offering tools to support participants on their digital journey, sites will be better equipped to take responsibility for activities in and out of the clinic. Also, as an industry, we can drive towards stronger recruitment efforts, greater engagement, and improved retention, resulting in overall trial optimisation.
Solving site pain points
As we look for solutions to increase patient flexibility, it must not come at the expense of creating site burden or increasing costs. In the face of rising inflation, lingering effects of the COVID-19 pandemic, and staffing challenges, clinical research sites have felt a stinging pinch, forcing them to do more with less. It's more important than ever now to ensure that site staff have the intuitive tools and training they need to complete their jobs efficiently and effectively, especially to accommodate new personnel hired within the clinic who should prioritise their time caring for trial participants. Confirming the financial focus trend, a recent Greenphire survey showed that sites, sponsors, and CROs resoundingly agreed that the top technology trend to improve site relationships is automating site payments. In 2022, just 56% of sites negotiated monthly payment terms with study sponsors, despite having three months or less of operating cash available. Sites want partners who will help enable them to do their jobs better and, in 2023, amid an influx of new trials, we expect the industry to rally around them to ensure that they are supported in the face of economic uncertainty.
Sustainability in clinical trials will grow
In 2023, the mission to introduce further sustainability in clinical trials will increase. Advancements in technologies will help connect and simplify workflows, enabling industry stakeholders to reduce resource leakage, while improving the accuracy and efficacy of their research outcomes. The use of remote patient monitoring systems and virtual technology will allow for more accessible data collection. In closing, as we're almost done with month one of 2023, the clinical trial industry will continue to grow and change. Offering participants options related to trial conduct will remain a key objective, harnessing big data will be crucial, and digital technologies will continue to play a major role. These are just a few of the trends that we predict will shape the clinical trial landscape in the coming year – what are some others to consider?
About the author

As chief product officer of Greenphire, Kyle Cunningham leads the strategic direction of Greenphire's solution development, ensuring that its product innovation roadmap is constantly evolving to solve relevant healthcare industry problems. Cunningham has two decades of experience across multiple industries and in a variety of roles spanning innovation, operations management, and client experience. Prior to joining Greenphire, Cunningham worked for SEI Investments (Europe), where he managed product and service innovation for global asset management.