Breaking through the forecasting fog - 3 trends that will impact critical medicine supply in 2023
Market Access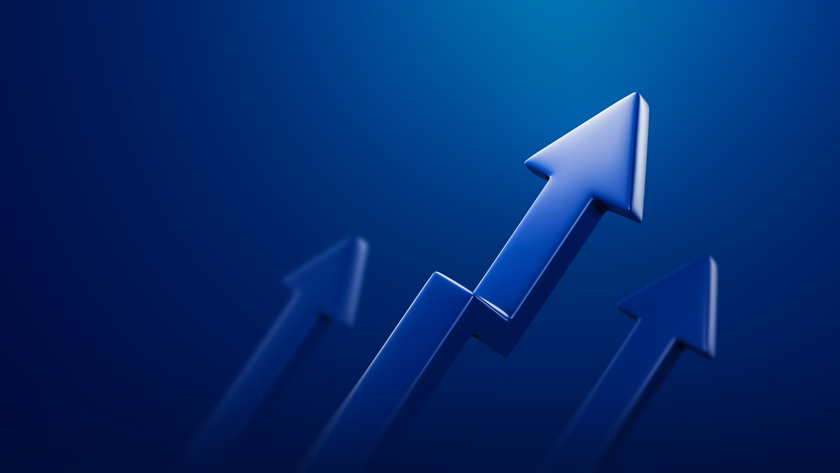 As the legendary investor Warren Buffett once said, forecasts about the future usually tell you more about the forecaster than they do about the future.
It's wise advice from the "Sage of Omaha"; indeed, one highly respected financial newspaper began its 2023 predictions by conceding that it had been wrong on five major counts for 2022.
Still, pretty much every business decision is based on some kind of forecast, or scenario; the alternative would be to do nothing, ever.
So, here are three "best guesses" for what 2023 will hold for the off-patent medicines segment -- which accounts for roughly 70% of medicines prescribed worldwide (including the vast majority of system-critical antibiotics and ICU therapies), but only about 20% of the total cost.
1. Production costs will continue to rise
Firstly, recent unprecedented levels of inflation will continue to have a disproportionate impact on producers of off-patent medicines. Even if underlying inflation levels ease off compared to last year – and there are some encouraging initial market signals – it's important to focus on the areas that actually drive production costs for the industry.
Energy costs are critical and the impact in 2023 is likely to be substantially greater than last year, even if actual prices level out: companies who hedged against short-term price rises in 2022 are unlikely to have the same level of financial cover in the mid to longer term. And, while Europe is on track to survive the current winter, replenishing gas stocks next year is likely to be an even tougher challenge.
Transport costs are also likely to remain disproportionately high, driven partly by energy prices, but also by continuing shortages of staff and capacity in the wake of the most acute phase of the Covid-19 pandemic. The same goes for many commodities used in the production process for key medicines, from solvents through to packaging.
2. Demand will continue to outpace supply
Secondly, the last few months have seen increasing supply crunches for critical medicines, including antibiotics. These are driven by an unusually high level of respiratory infections following the end of pandemic-related social distancing measures. In many countries, worryingly, we are seeing unusually high levels of such infections among children.
Fortunately, this trend is likely to be seasonal, but it will still take time to balance supply and demand levels, even for those companies that are investing to increase production levels in the mid- to long-term.
Demand has also increased due to changes in prescribing protocols, leading to a higher underlying number of prescriptions for certain antibiotic medicines.
The recent reversal of China's "zero Covid" policy, at a time when the country still lacks optimal vaccine coverage, has also created another unknown, in terms of global supply and demand forecasting.
In any case, there is only so much that companies can do on their own – which brings us to the third likely trend for 2023.
3. Governments will act, but will it be enough?
The biggest uncertainty for producers supplying Europe and North America remains the underlying market framework for many essential medicines. The most effective lever to manage absolute costs – adjusting the selling price according to market conditions and supply and demand swings – is not in the control of off-patent medicine producers.
While the price-setting mechanism varies across markets, prices everywhere are ultimately determined by either governments or other powerful intermediaries. We see this even in the US, where there is theoretically more pricing flexibility, but the complex market structure ultimately results in substantial buyer power.
So, it was great to hear last month that the German government plans legislation to ease the growing cost pressures on off-patent medicine producers. Health minister Karl Lauterbach made it clear that the government wants to end the current race to the bottom for the lowest possible price, which has played a central role in destabilising security of supply, particularly for pediatric medicines.
The German health ministry also wants to increase diversity of supply sources for some active ingredients, as well as proposing structural adjustments to the pricing and reimbursement system, including a review of the current rebate contract system.
A unique mix of challenges
These are positive steps towards the creation of a more sustainable market framework for essential medicines and we will be watching closely how the legislative process evolves and whether other national governments follow the German lead.
One prediction is that we will see more tentative moves in this direction. The big question is whether they will be bold enough or happen soon enough to prevent more producers - particularly smaller players with higher variable costs - being forced to exit the market.
That's because off-patent medicine producers face a unique combination of challenges: they need to manage extremely high production volumes, coupled with highly regulated supply chains, decreasing levels of demand visibility, and steadily declining prices.
So, there's obviously a lot of room for more far-sighted governments to legislate for a more sustainable legislative and market framework, including both direct pricing reform and measures to improve demand forecasting and guarantee certain volumes.
Time for another "Zeitenwende"?
Almost one year ago, the new German coalition government reacted to the Russian invasion of Ukraine with a significant reversal of established policies in several fields, declaring that Europe and the world were experiencing a "Zeitenwende" – a time of major historical change.
We are now facing a similar moment in healthcare policy, driven by the combination in rapid succession of the pandemic impact and the war in Ukraine, including the ongoing energy crisis.
The impact is two-fold. On the negative side, recent events have led to supply instability and substantially worsened the competitive position of those companies dedicated to maintaining production of essential medicines, including active ingredients, outside Asia.
On the positive side, the string of international crises has greatly heightened public and political awareness of the need for essential medicines – primarily off-patent therapies – and for sustainably resilient supply chains.
There is hope that the recent German government announcement will mark a real break with the past, and not just in Germany and Europe.
But there is also due caution. Used properly, forecasts can be a great tool to put both problems and opportunities into perspective and to guide the decision-making process. However, as with hope, they can never replace a sound strategy.
About the author

Richard Saynor was appointed CEO of Sandoz in 2019, a Novartis generics and biosimilars division. Saynor has a wealth of experience in the pharmaceutical industry, including at both innovation-driven companies and generics makers. He previously held regional leadership roles at Sandoz between 2005 and 2010.