Astellas wins first Real-World Evidence prize at UK awards
Views & Analysis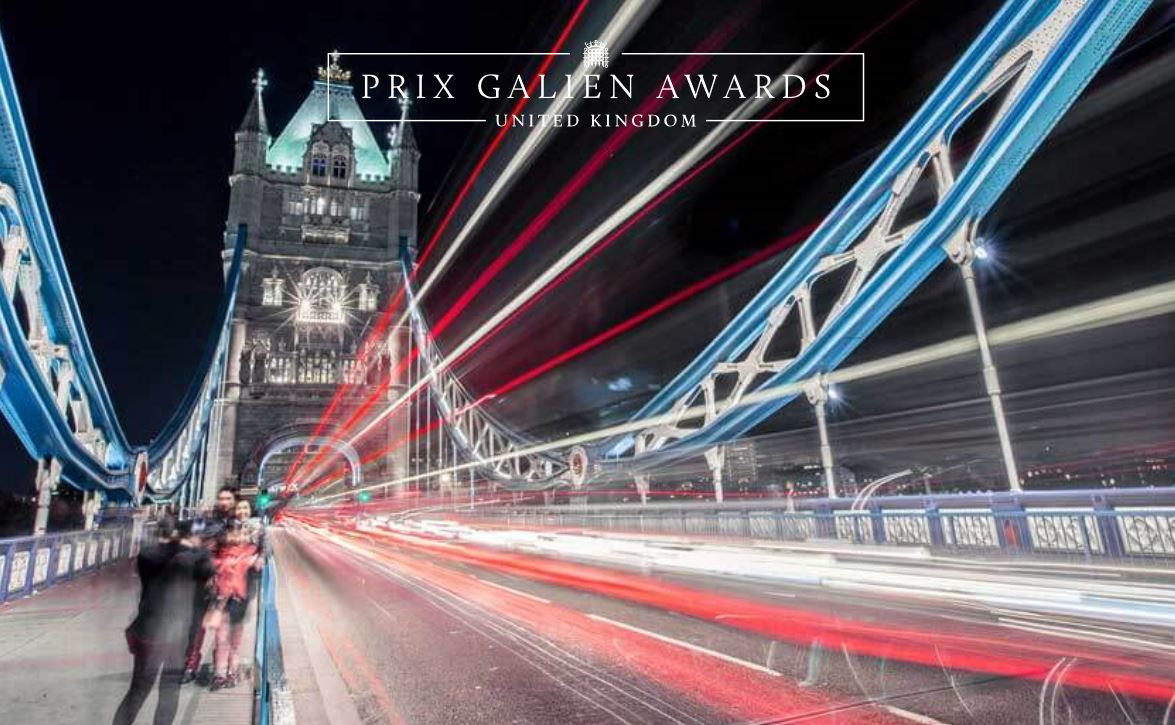 Real-world evidence is continuing to climb up the agenda for health systems and the pharma industry, and this trend was confirmed last night at the UK Prix Galien awards.
Sometimes dubbed the 'Oscars of the pharma industry' the Prix Galien awards are held in 17 countries around the world, with individual nations holding awards every two years to recognise the most innovative drugs.
This year, the UK Prix Galien awards became the first in the world to add a Real-World Evidence category, alongside the more familiar Innovative Product Award and Orphan Product Award.
Winning the main prize was Novartis' Entresto, which was praised by the judging panel as a 'breakthrough' for heart failure treatment. There were also commendations in this category for Takeda's ulcerative colitis treatment Entyvio and Brisol-Myers Squibb's immuno-oncology treatment Opdivo.
In the orphan product award the winner was Chiesi's Holoclar. The product is the world's first stem cell-based product to gain approval, and is used to repair the cornea after injury.
A commendation was awarded to Alexion for Strensiq, its treatment for the rare disease childhood-onset hypophosphatasia.
Finally in the real-world evidence category, Astellas Pharma won the inaugural award, thanks to some pioneering work around the introduction and use of its new antibiotic Dificlir.
Astellas' drug is a treatment for clostridium difficile infection (CDI), which was launched in the UK in 2012, and received a commendation at the last UK Prix Galien awards to years ago.
The Real-World Evidence Award was open to medicines that have either won or received a commendation at previous UK awards, and was meant to recognise "excellence in the generation, collection and application of observational data to demonstrate health outcomes, real-world patient benefits or socio-economic gains."
The introduction of a new antibiotic raises specific challenges for the NHS and pharma. Antimicrobial prescribing needs to be carefully monitored to ensure they are used appropriately and doesn't encourage further 'superbug' strains to emerge, but pharma companies also want to see return on their investment. This led Astellas to carry out a series of local service evaluations in 2013–2014 to evaluate the impact of Dificlir introduction on the NHS. These real-world evidence (RWE) evaluations included investigations into its effects on service delivery, the management of CDI and its costs, with a view to inform local decision making.
Commenting on the Astellas work and the prize, chairman of the judging panel Professor Sir Michael Rawlins said: "results indicated the very significant contribution that Dificlir's use can make to tackling the major public health problems of antimicrobial resistance through targeted antibiotic therapy and infection control."
Speaking about the rationale for introducing the pioneering award he added: "The UK Steering Group felt that the time was right, particularly as many organisations have begun to initiate important pieces of evidence collection following the launch of their products.
"There is no doubt that efforts made in generating high-quality RWE data is critical in facilitating reimbursement for new technologies – and we fully expect other award groups to follow suit."
Another company shortlisted in the RWE category was Celgene, and it gained a 'highly commended' award for its work around its drug Vidaza (azacitidine).
The company worked with the NHS to analyse the NHS Hospital Episode Statistics (HES) reimbursement database, examining the duration of treatment used in routine clinical practice in patients with Myelodysplastic syndromes (MDS) in England.
The research helped uncover variations in clinical care of patients.
"When treating patients with high risk MDS many patients need active treatment to manage their disease, however this is not always achieved," said Dr Sally Killick, Consultant Haematologist at The Royal Bournemouth Hospital NHS Foundation Trust and study author. "Findings from our real-world research, which prompted the Prix Galien Award submission, exemplify disparities in the treatment received by patients with MDS."
Dr Killick added that the research tapped into an existing database and said it had the potential to help reduce variation and improve patient care.
Karen Westaway, chief executive of ValueBase, the new owners of Prix Galien's UK franchise, said she was pleased that the UK had led the way in introducing a real-world evidence award. "We know that real-world evidence will, alongside traditional RCT data, become crucial to the uptake of new medicines and the upward trajectory of patient outcomes."
It's clear that carrying out RWE is no small undertaking, and there are very few standard rules around issues such as funding and access to data generated from this research. Alongside that, expectations around what RWE can do can sometimes be unrealistic.
All told, that means there is still a long way to go before RWE becomes a fully integrated part of how the pharma industry and the NHS work together. Allowing it to rub shoulders with the innovation of newly-launched drugs such as Entresto and Holoclar in the prestigious Prix Galien awards goes some way to raising RWE's profile and uptake.
Click here for a full list of the shortlisted finalists.