A history of Bristol-Myers Squibb
Articles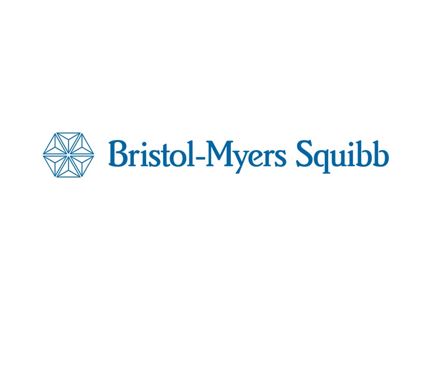 Bristol-Myers Squibb was founded in 1858 and has grown to be one of today's leading global pharmaceutical companies.
For over 150 years, Bristol-Myers Squibb (BMS) has been committed to "discover, develop and deliver innovative medicines that help patients prevail over serious diseases."
Headquartered in New York, BMS today has approximately 28,000 employees. The diversity of BMS' organisation has continued to grow over the years and now, in the US, women represent over 50% of the workforce, and minorities represent over 25%.
BMS' main focus is addressing serious diseases in areas of significant unmet medical need. Its research and development efforts concentrate on the following six core therapeutic areas: cardiovascular, immunoscience, metabolics, neuroscience, oncology and virology. According to BMS, its pipeline is "one of the most innovative in the industry". But before we learn more about the medicines the company is developing, let's take a look at its history.
The beginning
As you can imagine, the American pharma company was formed through a number of mergers and acquisitions. Its roots began in New York in 1858, when Edward R. Squibb founded a pharmaceutical company in Brooklyn, and in 1887 when two friends, William McLaren Bristol and John Ripley Myers invested $5000 into a struggling drug manufacturing firm in Clinton, New York.
Bristol and Myers first nationally recognised product was a laxative mineral salt that, when dissolved in water, reproduced the taste and effects of the natural mineral waters of Bohemia. While the new product, christened Sal Hepatica, sold modestly at first, by 1903 it was a bestseller.
"By 1924, Bristol-Myers' gross profits topped $1 million and its products were sold in 26 countries around the world."
The two friends changed the name of Clinton Pharmaceutical Company to Bristol, Myers Company in 1898. A year later, following the death of Myers, the company swapped the comma for a hyphen when it became a corporation. Another success of this era was Ipana toothpaste, which was the first toothpaste to include a disinfectant in its formula to protect against infection of bleeding gums.
Meanwhile, Edward Squibbs' sons sold his company to Lowell M. Palmer and Theodore Weicker in 1905, and the company became incorporated. Around the same time, the prototype of the Squibb logo was designed. The logo represented product uniformity, purity, efficacy and reliability based on research.
By 1924, Bristol-Myers' gross profits topped $1 million and its products were sold in 26 countries around the world. Shares held by John Myers' heirs became available for sale, triggering a series of moves that, by 1929, turned Bristol-Myers into a publicly held company on the New York Stock Exchange.
The post World War 1 depression prompted Bristol-Myers to abandon its pharmaceutical business and devote its self to specialities, including Sal Hepatica and Ipana, along with a dozen or so assorted toiletries, antiseptics and cough syrups.
In 1943, Bristol-Myers bought a New York manufacturer of acidophilus milk, called Cheplin Laboratories, and broke ground for a new penicillin plant. During World War 2, Cheplin became a key supplier of penicillin for the armed forces. Cheplin was renamed Bristol Laboratories in 1945.
Between 1945 and 1960, both Bristol-Myers and Squibb were significant contributors in the antibiotic age, upsizing their facilities, producing streptomycin and other discoveries. In 1955, Squibb received one of the most respected science prizes in the world, the Lasker Award, for its work discovering the antitubercular properties of Nydrazid (isoniazid), an antibiotic used to treat tuberculosis.
It was in 1957 that the first non-member of the Bristol family served as chief executive. Frederic N. Schwartz became president and CEO of Bristol-Myers when Henry Bristol chose to give up some of his responsibilities as he approached the age of 70.
"In 1955, Squibb received one of the most respected science prizes in the world..."
Schwartz was the one that decided Bristol-Myers should acquire smaller companies, starting with the acquisition of Clairol hair product company in 1959. Eight years later, Bristol-Myers acquired Mead Johnson & Company, which was a leader in science-based infant and children's nutrition.
Squibb, on the other hand, delved into cancer research, discovering and developing hydroxyurea for leukemia and advanced ovarian cancer. Bristol-Myers followed, when Richard Gelb succeeded as CEO in the 1970s and drove research and treatments to a point where there was an impact on cancer treatments with medicines.
In 1973, it introduced Blenoxane (bleomycin sulfate) for squamous cell cancers, head and neck cancers, and non-Hodgkins lymphomas; followed in 1974 with Mutamycin (mitomycin) for bone cancer and stomach and pancreas tumors; in 1976 with Ceenu (lomustine), a chemotherapy product for brain cancer and Hodgkins lymphoma; in 1977 with Bicnu (carmustine), for treatment of brain and lymphatic cancers; and in 1978 with anticancer agents Platinol and Lysodren (mitotane).
The 70s was also a decade of success for Squibb, when its researchers Miguel Ondetti and David Cushman created Capoten (captopril), which was the first in a new class of high blood pressure agents called ACE (angiotensin-converting enzyme) inhibitors. Capoten was an important new medical discovery for the treatment of patients with high blood pressure.
The main merger
Bristol-Myers merged with Squibb in 1989, creating the global leader in healthcare that we know today. Combined, the two companies' 1988 profits totalled $1.3 billion and revenue was $8.6 billion.
It was the combination of two strengths that has propelled BMS into the top 20 list of pharmaceutical companies of the world. By 1995, the company had over 60 product lines with $50 million or more in annual sales worldwide.
In 1998, President Bill Clinton awarded the National Medal of Technology to BMS "for extending and enhancing human life through innovative pharmaceutical research and development, and for redefining the science of clinical study through groundbreaking and hugely complex clinical trials that are recognised models in the industry." This is America's highest honour for technological innovation.
A year later, BMS announced Secure the Future, a $100 million commitment to advance HIV / AIDS research and community outreach programs in seven African countries: Botswana, Namibia, Lesotho, Swaziland, Uganda, Burkina Faso and Tanzania. The company also joined the UNAIDS Drug ACCESS Initiative, along with four other pharmacos, and lowered the prices of its HIV / AIDS medicines in African countries by 90%.
In 2008, BMS agreed to a number of acquisitions and licensing partnerships. The first was an agreement with KAI Pharmaceuticals to globally develop and commercialize a therapy for cardiovascular diseases. The second was the acquisition of Kosan Biosciences, which was a cancer therapeutics company based in California, for approximately $190 million. This acquisition enhanced the pipeline as it brought compounds in two important classes of anticancer agents to the table. BMS also entered into an agreement with PDL BioPharma of Redwood City, California to develop and globally commercialise a therapy for multiple myeloma. The final collaboration in 2008 was with San Francisco-based Exelixis to develop and commercialize two novel therapies: one for medullary thyroid cancer and the other as a treatment for advanced solid tumor malignancies.
In 2009, more partnerships were arranged. There was a hepatitis C collaboration with ZymoGenetics, collaboration with Nissan Chemical Industries and Teijin Pharma for the development and commercialisation of an oral atrial-selective antiarrhythmic medication, the acquisition of Medarex, rheumatoid arthritis collaboration with Alder Biopharmaceuticals and a neuropathic pain agreement with Allergan.
On May 4th 2010, Lamberto Andreotti became BMS' CEO – Andreotti had been with the company for 12 years in senior leadership roles, both in the US and internationally.
BMS in 2012 and beyond
With Andreotti at the helm, in 2012, BMS net sales reached $17.6 billion. In the same year, the company invested nearly $4 billion in R&D. Its top five best-selling products of 2012 were:
• Abilify (aripiprazole), for depression in adults, bipolar disorder, or schizophrenia, had sales of $2.8 billion
• Plavix (clopidogrel), which is used to prevent blood clots after a recent heart attack or stroke, had sales of $2.5 billion
• The HIV-1 infection franchise, Sustiva (efavirenz), made $1.5 billion
• Another HIV drug, Reyataz (atazanavir) also made $1.5 billion
• Baraclude (entecavir), for chronic hepatitis B, made $1.4 billion
In July 2013, BMS posted second quarter net sales of $4 billion, which is a decrease of 9% compared to the same period a year ago. This was largely due to the US patent expiration of high blood pressure drug, Avapro / Avalide (irbesartan), in March 2012, followed by blood clot treatment Plavix (clopidogrel) in May 2012. Excluding these patent expirations, net sales grew by 10% compared to the second quarter of 2012.
"In the second quarter, the strength in the performance of some of our key products, the important data we presented across our portfolio and the key regulatory filings we made in the U.S. strengthen our confidence as we build a solid foundation for future growth. We will continue to invest the necessary resources across our portfolio to grow existing brands, support the execution of new launches and deliver a diverse and sustainable pipeline."
Lamberto Andreotti, BMS CEO.
Due to the fallen profits, BMS cut its 2013 full-year profit forecast – it adjusted its GAAP EPS guidance range to $1.41 - $1.49, from $1.54 - $1.64.
However, BMS has a promising pipeline, with 40 products at the "exploratory development" stage, which means that all these compounds are through phase 2 clinical trials, and 6 products at the "full development" stage, meaning they are in late-stage clinical development or have been submitted to regulatory agencies for approval.