6 research and development life science predictions for 2023
R&D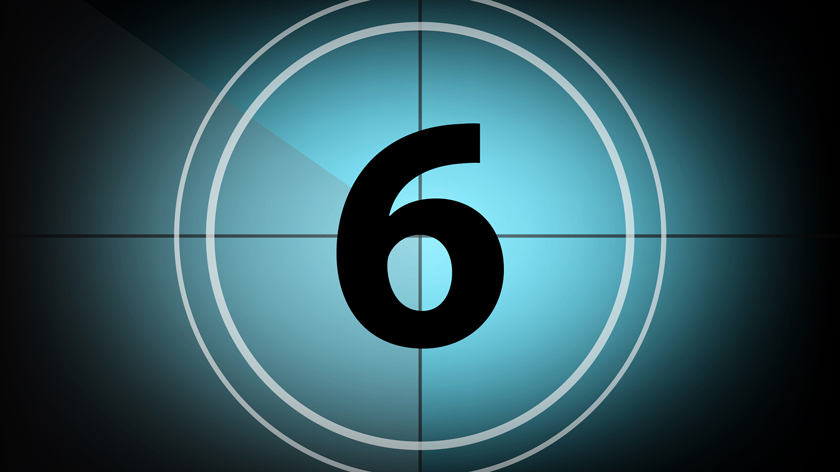 From enabling patient choice during clinical trials to strengthening vital partnerships across the quality ecosystem, connected data will become the lifeblood that enables life sciences teams to collaborate efficiently and effectively in 2023.
Veeva's industry experts share their predictions about how breaking down silos across clinical, regulatory, safety, and quality teams will benefit patients.
Data will unlock clinical and economic value in Europe's challenging landscape
Launching a new drug has always been fraught with risks, and the pandemic raised the stakes. Emerging and mid-sized companies launching products in Europe are also navigating a healthcare ecosystem that is complex and fragile due to regulatory and cost pressures. With no margin for error, teams will need to rethink their data strategy to quickly unlock clinical and economic value.
Chris Moore, president, Veeva Europe, predicts that "in 2023, successful companies will be more deliberate in how they access, manage, and learn from data ahead of a product launch. In R&D, data ownership will be critical to understanding the market landscape as fast as possible. Sponsors will insource data management even as they outsource trials, so they can improve how they track and use trial execution data. On the commercial side, teams will seamlessly integrate proprietary, external, and public data sources to identify the potential patient population for a new treatment."
"Clinical, commercial, and market access teams will start working together sooner to share insights and accelerate the launch process. With an early view of market viability, leading companies will be able to monetise new products quickly and at scale across Europe."
Simplicity and technology intersect to streamline drug development
Jim Reilly, vice president, development cloud strategy, believes that "the intersection of operational simplification and technology advancement will create cross-functional efficiency across clinical, regulatory, quality, and safety. This will enable biopharmas to create a more streamlined drug development process rooted in lean process execution and higher-quality data."
"Connected data across the development lifecycle will enable different functions to coordinate decisions, and a common technology framework will eliminate duplicate data capture and inefficient processes. Automated workflows, data reuse, common training, and a simpler technology experience will help companies to adapt quickly to changing market conditions and deliver products more efficiently to the market."
"By connecting disparate teams, processes, and systems into one operating model, organisations will deliver new products to patients with greater speed and efficiency."
Patient choice will push sponsors toward operational excellence
Umbrella, adaptive, and platform trials are now mainstream ways to show treatment success, but they've made protocol design increasingly complex. And even with technology to facilitate data collection from diverse sources, companies still struggle to manage non-conventional data at scale.
"In 2023, the volume of data collected from patients will increase – and border on the intrusive," believes Richard Young, vice president, strategy, Vault CDMS. "Sponsors running oncology and diabetes trials, for example, will ask for more information on patients' real-life movements to demonstrate their quality of life, as well as efficacy and safety."
"We're entering a new era of patient choice, and it will be for data management to balance scientific endeavour with operational excellence. Leading companies will help patients understand how their data contributes to the greater good and give them real-time access to their own health data insights during studies."
"Patients will choose how to participate in studies from one day to the next, whether in person or through digital methods, based on their daily health status and personal preference, in addition to age, location, and condition. Companies committed to patient-centric trials will reassess their technology and processes to achieve the dual objectives of advancing digital clinical trials and managing data holistically."
Safety will create a single source of truth for content management
Kelly Traverso, vice president, Veeva Vault Safety Strategy, and consulting, predicts that "in 2023, companies will broaden their focus beyond safety data to include all the content and documents that come with it. Teams will develop, review, approve, and track content and documents more closely than ever, right down to version history and user access. Improved control reduces the risk of misinformation, or having teams send outdated or incorrect information to partners."
"Having a single source of truth, not only for data, but for documents and content, will enable more content sharing and review to occur in real time. As safety's sphere of influence grows, this approach will put content ownership and control directly in safety's hands. It will result in better, faster, and more informed decisions, not only in safety, but in areas where safety collaborates with quality, clinical, and regulatory functions."
Technology and data access control will strengthen quality partnerships
As companies began collaborating more closely with contract partners, a pioneering few invited preferred CDMOs into their quality networks. Others were too concerned about security and data access to take this approach. Ashley Wentworth, senior director, Vault Quality Strategy, predicts that "this will change."
"Encouraged by technical innovations that permit seamless access and granular control over information, more biopharmas and CDMOs will invite suppliers to participate in key processes within their quality management systems. CDMOs will also increasingly invite their customers directly into their QMS, quality documentation, and training systems for better visibility and real-time sharing of information."
"This approach will make it easier for smaller innovators to accept products, sign off and approve batches, review quality events, and share quality data. Over time, companies will develop distinct information-sharing strategies, training programs, and new processes tailored to each partner."
Regulatory pressure will drive innovation in data management and submissions
Marc Gabriel, vice president, Veeva Vault RIM, anticipates that "increasing regulatory pressure will lead to more agile, connected data approaches that allow companies to ensure global compliance. For example, one company that implemented new digital approaches to manage its regulatory data had 40 small RIM system releases in one year – up from one big change every five years before implementation."
"In addition, the long-anticipated shift from document to data-based regulatory submissions will soon take place, starting with new FDA and industry initiatives that will use data management approaches for manufacturing CMC submissions. In 2023, more companies will focus on developing the systems, infrastructure, and skill sets required to work with data-based submissions. Far from a trivial effort, it will require a whole new operating model and significant organisational change."
About the authors

Chris Moore is president of Veeva Europe, where he is responsible for growing the business in the region.


Jim Reilly is vice president of Vault R&D at Veeva. He is responsible for customer engagement, market adoption, and strategic alliances.

Richard Young is vice president of Vault CDMS at Veeva. He is helping transform the way the industry approaches clinical data, unifying every contributor and consumer in a single platform.

Kelly Traverso is vice president of Vault Safety Strategy at Veeva. She has extensive knowledge and experience with the US FDA and EMA safety and quality regulations.

Ashley Wentworth is director of Vault Quality at Veeva. She is responsible for product strategy, customer engagement, and business development.

Marc Gabriel is vice president of Vault RIM at Veeva. He leads the global regulatory strategy team.