The new era of healthcare communications
Views & Analysis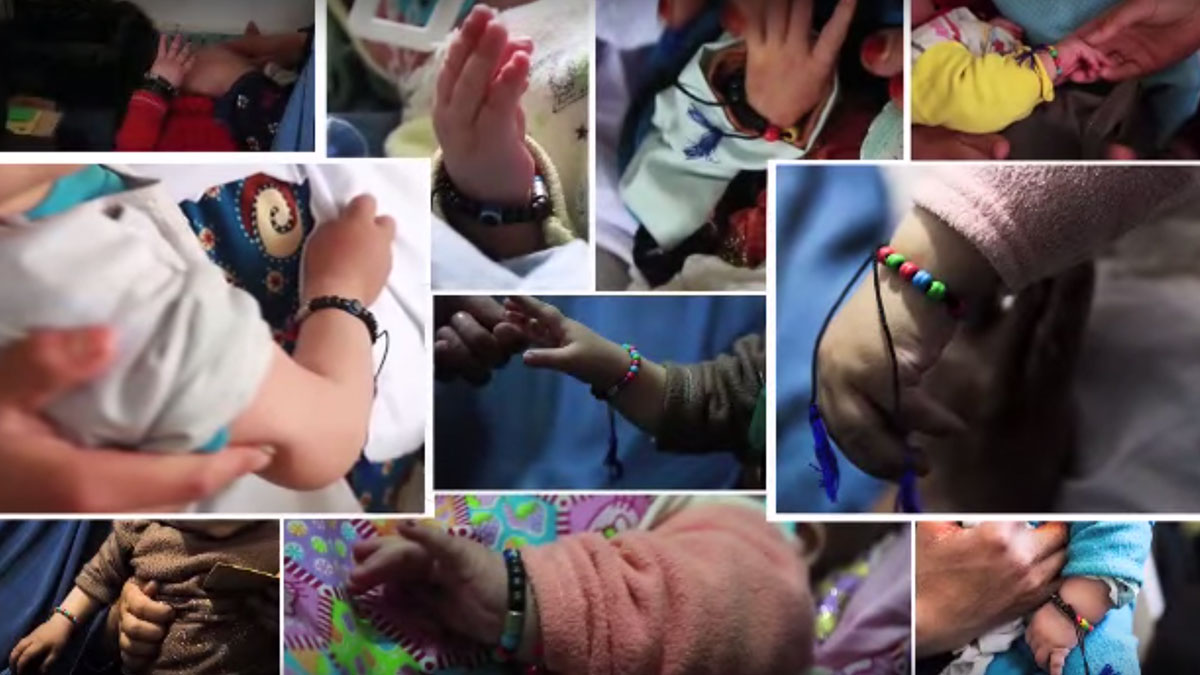 We speak to McCann Health to find out how the agency is adapting to a world where healthcare communications are becoming broader and more innovative than ever before.
As pharma changes, the way it communicates with people needs to change too – whether or not the industry is being an active disruptor or is simply swept along in greater currents.
Global marketing firm McCann Health has been making a concerted effort to change the way both they themselves and the wider population talk about health. One recent move emphasising this is the agency's hiring of Matt Eastwood as global chief creative officer. Eastwood comes from a traditional advertising background outside of healthcare, with an impressive CV that includes spending the last four and a half years as global chief creative officer at J. Walter Thompson.
"When I jumped into health and wellness a lot of people said 'What's happening? What's he doing?'" Eastwood says.
"As consumers take more control over their health, pharma companies have realised they need to start speaking in a different way"
Matt Eastwood
"For me, it was very much a calculated move. If you look across the industry, the so-called consumerisation of health is now more than a trend. It's a new direction. As consumers take more control over their health, pharma companies have realised they need to start speaking in a different way, and they have to start using the knowledge of traditional consumer brands. I think that is a clear path forward."
As part of this, Eastwood says that McCann Health is challenging itself to define more broadly what health is.
"There are so many new areas that we traditionally wouldn't have been in because we thought they had no relation to pharma. Now we're very much trying to redefine and broaden the scope of where we look.
"Traditionally we wouldn't have had something like a gym chain as a client, for instance, but now it feels like that is such an important part of overall health and wellness. There's also a burgeoning trend around wellness travel. People are travelling to specific places that are focused on diet, exercise and overall wellness."
Louise Purvis, EVP global business programmes at McCann Health, expands on this: "In addition to the expanding market, things are also changing within the core market. Years ago something like HIV was all about treatment, whereas now that we're moving towards more people living chronically with HIV it becomes more about wellness and personalisation. Oncology is exactly the same. It's a massive expansion into looking to the individual person and how they're actually living their lives."
Nick Bartlett, McCann Health's president, North Europe, feels that change in pharma is afoot: "The world around us is changing at an amazing pace. People have been saying for the last 10 years that it's coming, and now all of a sudden you're starting to see share prices dip, and you're starting to see pipelines dry up faster and faster. There's also a huge number of new start-ups in biotech. They are being established by investment companies, by banks, by entrepreneurs – they're non-traditional people who are more used to this pace. In response to the changing world, companies like Novartis, Pfizer, Sanofi are all bringing in chief digital officers with very different backgrounds and experience in leveraging sophisticated data structures."
Purvis adds that this shift is a key driver behind hiring someone from outside the industry like Eastwood.
"I'm quite happy to be the dumbest person in the room," says Eastwood. "I think that the greatest value I can bring, especially in this first 12 months, is a naivety about the way things should be done, and try and push us into new directions and new approaches.
"A lot of it is helping people see what's right in front of them. Sometimes you get snow blindness if you've been dealing in a certain space for a long time."
McCann Health also has a Global Scientific Council that taps into the company's 450+ strong community of PhDs, MDs, pharmacists and medical/scientific experts, to bring world-class, evidence-based science to pharma and healthcare clients and to make complex science more accessible for all stakeholders.
"Of course, I walk into that room and feel like a complete moron! But it's great to know that if there's anything I need to understand, I've got people literally in the next office who have all the knowledge I could possible need.
"We are the only health communications agency to have a seat at the United Nations' Global Health Security Roundtable. It's amazing because we're an advertising agency but we are advising people on the biggest health issues facing the planet, such as mental health, obesity and AMR. That level of knowledge is what gives me confidence that I will be able to do what I need to do," says Eastwood.
"You can't underestimate the power of creativity," says Purvis. "We have more data than ever before, more information than ever before, and, actually, telling the right story to the right people at the right time is our biggest challenge."
"We work in facts, in the truth, in pharma," adds Bartlett. "You can't get a drug to market unless it's been studied through a 10 year process. But our mantra since 1912 has been 'Truth Well Told'. I think for the last five or six years pharma has just not been telling that truth well enough."
Saying that "evidence-meets-creativity" is the future, Eastwood highlights McCann Health's Immunity Charm project as an example of the kind of creative work he means, having admired it before even joining the company: "It's an amazing piece of communication, if you can even call it that. We were hired by the Afghan Ministry of Health to help solve the issue of vaccination within Afghanistan because records were poor. Mothers would take kids for immunisation and then not go back for the following one and there was a tremendous bias against immunisation.
https://www.youtube.com/watch?v=e4ku5QXvrj0
"It was an incredibly big challenge to find a way to communicate to that audience meaningfully. What we did was we developed something called the Immunity Charm. When a baby is born in Afghanistan, they are all given a little charm bracelet that supposedly wards off evil spirits. It's a cultural thing that every baby has. Our insight was that it was a device that could carry information.
"For each vaccination, we gave them a coloured bead that they put on the bracelet. Any doctor can just look at it and see, based on the colours, where the baby is in the immunisation schedule."
He adds: "The true power and creativity is that it can solve something that's complicated like that in such a simple way."