The best-selling drugs of the next 5 years
Views & Analysis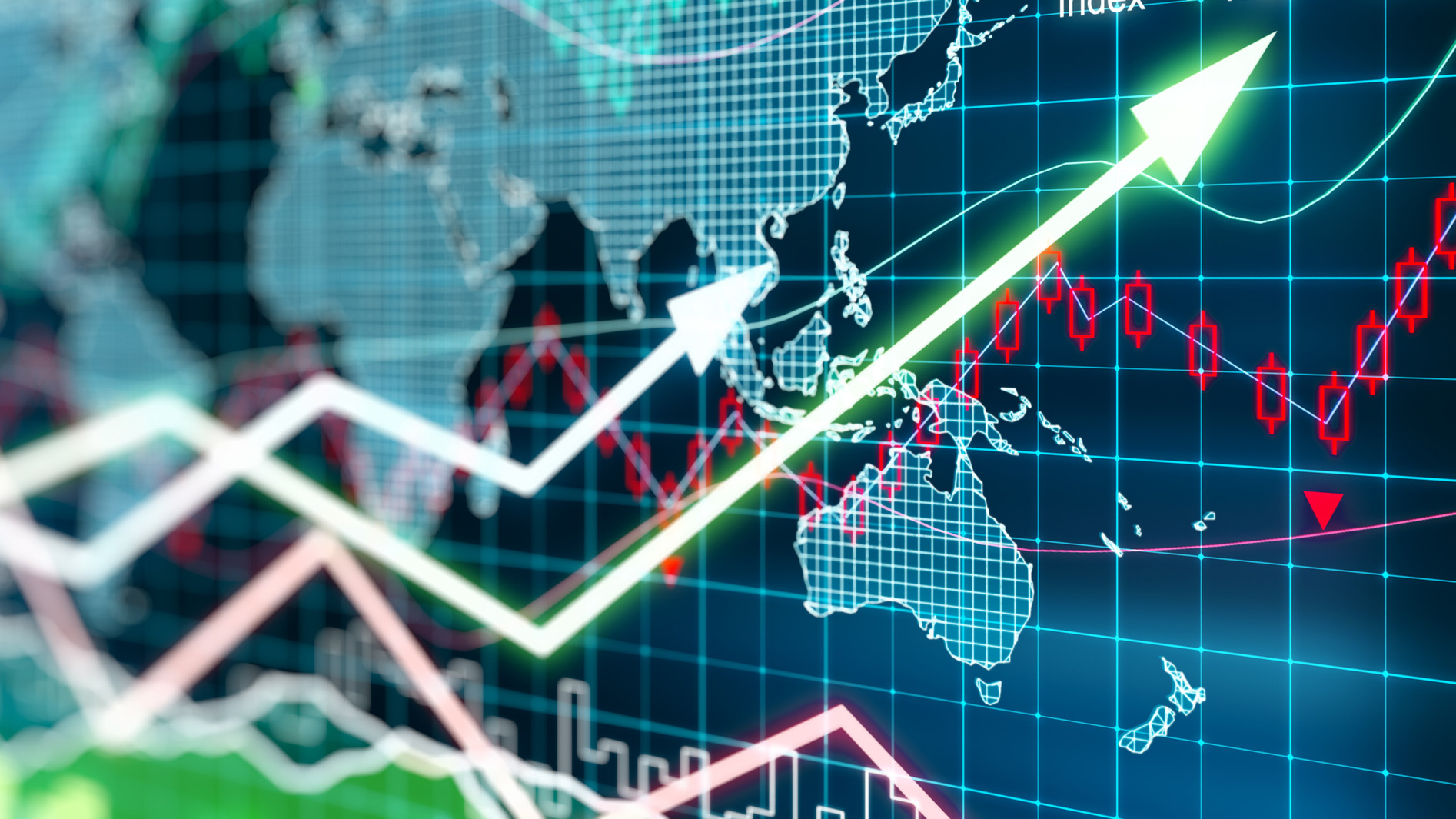 Merck & Co's immuno-oncology drug Keytruda (pembrolizumab) is projected to be the best-selling drug by annual revenue in 2023, earning $22.2 billion by 2025, according to new research by GlobalData.
The data forecasts the top 10 best-selling drugs in 2025 by annual revenue.
Following Keytruda, Bristol-Myers Squibb (BMS) and Pfizer's Eliquis (apixaban), an oral anticoagulant, will be the second best-selling drug out of the top ten, with annual sales of $18.7 billion by 2025.
"Keytruda is expected to overtake AbbVie and Eisai's anti-inflammatory drug Humira (adalimumab), which is currently the world's top-selling drug," says Keshalini Sabaratnam, pharma analyst at GlobalData.
Humira is forecast to fall to sixth place by 2025. This decline has long been expected due to anticipated biosimilar competition in the EU and US – which has already started to bite into AbbVie's revenues.
Sabaratnam adds: "Emerging as an effective treatment for a range of cancers, Keytruda has developed into Merck & Co's biggest product since its FDA approval in 2015. It has received market approvals for over 20 oncology indications in the US, and is continuing to expand into new indications and markets globally."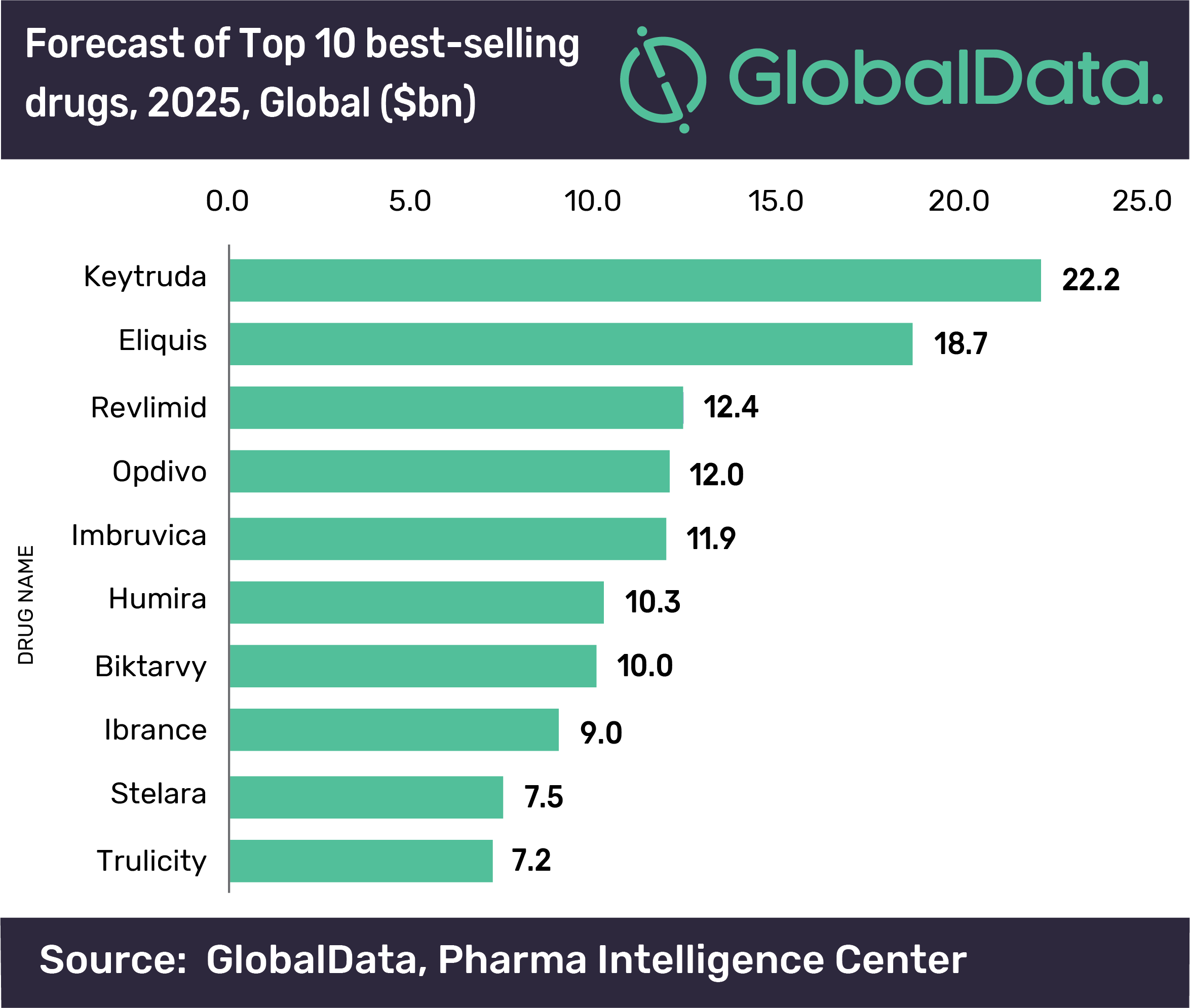 Strong 2018 sales from BMS and Pfizer's Eliquis are expected to continue, with worldwide revenues reaching $18.7 billion by 2025.
Celegene's Revlimid (lenalidomide) – soon to be owned by BMS after the companies' merger – is expected to occupy third place, although its worldwide sales will also be affected by generic versions, which are set to hit the US market in 2022.
Keytruda's main rival in the immuno-oncology space, BMS' Opdivo (nivolumab), is predicted to come in fourth place, seemingly placing Keytruda as the ultimate winner in what has been one of the most notable head-to-heads between drugs in the last decade.
AbbVie and Johnson & Johnson's Imbruvica is in fifth place with sales expected to reach $11.9 billion by 2025. The drug has received FDA approval for multiple oncology indications and chronic graft-versus-host-disease.
Gilead's Biktarvy (bictegravir sodium + emtricitabine + tenofovir alafenamide), which was approved by the FDA in 2018 to treat human immunodeficiency virus (HIV), is forecast to climb to seventh place by 2025, with expected sales of $10 billion. The breast cancer drug Ibrance (palbociclib), ranked eighth, has emerged as a big earner for Pfizer, which is testing the drug on several other cancers.
"Johnson & Johnson and Mitsubishi Tanabe Pharma's Stelara (ustekinumab) and Eli Lilly and Sumitomo Dainippon Pharma's Trulicity (dulaglutide) are ranked ninth and tenth," Sabaratnam says. "Stelara, an auto-immune biologic, has become a key earner for Johnson & Johnson, and the diabetes drug Trulicity is expected to enjoy strong sales momentum over the forecast period 2018-2025."