Does the big pharma monster need taming?
Paul Tunnah reviews Hedley Rees' 'Taming the Big Pharma Monster: by Speaking Truth to Power', which takes pharma to task for losing its way with patients.
It's perhaps unsurprising that it's hard to find critics of pharma that work 'in' the industry.
Any such individual working directly for a pharmaceutical or biotech company would effectively be throwing mud at themselves and anyone working in the vast surrounding service sector, and biting the hand that feeds them.
As such, I can't think of a 'Ben Goldacre' of pharma, but – and I mean this in the nicest possible way – Hedley Rees is about as close as you will get when it comes to challenging the status quo. A 'veteran' of the sector in the truest sense of the word, Rees has decades of experience working within and consulting to pharma, mainly focussed on the supply chain and manufacturing side, but with an expert perspective far broader.
"A key theme of the book is the over-obsession with business success (often short-term) at the expense of driving real disruption and improved outcomes for patients."
Rees was kind enough to share with me his latest book, 'Taming the Big Pharma Monster: by Speaking Truth to Power', so that I could share my views on it.
There is certainly a fair degree of frustration in the narrative within, but his perspective is well-informed as one might expect from an industry insider and, if the title might itself seem a bit damning, the optimist should take solace that he clearly believes change can happen, and the beast tamed, rather than needing to be put down – or being forced into extinction by outside disruptive forces, as many others have postulated could happen.
Some of the areas covered in Rees' latest book will be familiar to those who read his earlier work, 'Find it, File it, Flog it', in detailing an industry that has somewhat lost its way in meeting the real unmet needs for patients and instead become too obsessed with purely how much revenue its portfolio can deliver.
But the book also contains some eye-opening reminders of how the pharma industry started out and where it used to be – facts that would seem absurd to anyone new to it since the turn of the century. For example, pretty much all pharmaceutical companies started out in the B2C space, not B2B, and the sales rep used to be held in much higher respect than today, representing a principle source of medical information and guidance for physicians. These were simpler days.
Rees outlines a number of areas where he feels the industry has lost its way as it has grown in complexity. Primarily, this has been a gradually lessened focus on the Development part of Research and Development, with much of the clinical trials process being outsourced along with other key areas such as supply chain.
In doing so, he suggests the industry has weakened its ability to translate science from the laboratory to the patient, drawing an analogy with the gambler who feels if he lays enough bets (pumps enough molecules into trials) then at least one will turn out a winner.
Another point that resonated with me was the over-obsession with market research and data, which is often misused to justify bad decisions or avoid making the right ones. The words of Henry Ford would be well heeded by pharma companies focussed on me-too or small, incremental innovation that only delivers a 'faster horse'.
Rees also challenges the industry to rectify its imbalanced relationship with the regulatory bodies, where he sees the FDA, EMA etc. very firmly being allowed to adopt the elder stance in a parent-child relationship. An entirely appropriate focus on safety should not be at the expense of keeping regulators happy over challenging regulatory systems and processes when change is also needed there.
A key theme of the book is the over-obsession with business success (often short-term) at the expense of driving real disruption and improved outcomes for patients.
All of which rather begs the question of what Rees believes to be the solution.
Well, if there was a disappointment with the book it would be that it doesn't offer one. However, in fairness to the author if the solution to re-inventing pharma was so simple that it could be captured in the final chapter of a book then there wouldn't be a problem in the first place.
Instead, Rees outlines how we need to dismiss the oft-quoted notion that pharma is too different to other industries to learn from them. He elaborates on the socio-technical systems at play in other successful organisations like Apple, Amazon and even the Welsh Rugby Union team. On the latter point he has an inherent national bias but given Wales' performance in the Six Nations last year it's hard to argue with him.
However, he also outlines how pharma needs to focus more on a people-purpose system, where the business efficiency and agility of socio-technical systems are amplified – and focussed in the right direction – by a clear purpose for achieving something more than just commercial success.
Indeed, the greatest companies are driven by visions, not brands, such as Tesla's desire to eliminate our dependency on fossil fuels. These are things that bind workforces together and galvanize them in the right direction. For sure, every pharma company talks about 'patient centricity' but how far into any of their organisations does this really remain the key driver?
The greatest companies, with the greatest visions, are driven by the greatest leaders and, as the book's title hints, it is those at the top that need to find the solutions and drive them forwards.
At its core, this book is a call-to-arms to bring the right experts together to find a new model for pharma and a way of 'taming the monster', but it also calls out to those at the helm of these vast, global companies to listen.
Is big pharma a monster that needs taming? Some would argue it's doing perfectly fine, but that doesn't mean it cannot do better and, at a time when change is the only constant, adaptation is a necessity to remain viable.
'Taming the Big Pharma Monster' certainly made me think and raised points that I have not considered before. Whatever your belief on how effective pharma is and the need, or lack of, for change, it's well worth a read.
'Taming the Big Pharma Monster: by Speaking Truth to Power', by Hedley Rees, is available now from Amazon in Kindle and paperback format.
About the author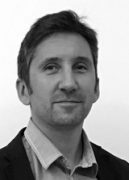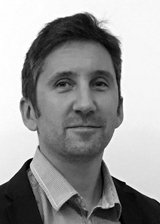 Dr Paul Tunnah founded pharmaphorum in 2009, which is a content and communications company offering industry leading publications (www.pharmaphorum.com) and a strategic consultancy (www.pharmaphorumconnect.com). He is a recognised author, speaker and industry advisor on content marketing, communications and digital innovation, having worked with many of the world's leading pharmaceutical companies and the broader ecosystem of healthcare organisations.
Connect with Dr Tunnah at https://www.linkedin.com/in/paultunnah/ or email paul.tunnah@pharmaphorum.com.