Voices from the front line in rare disease
Views & Analysis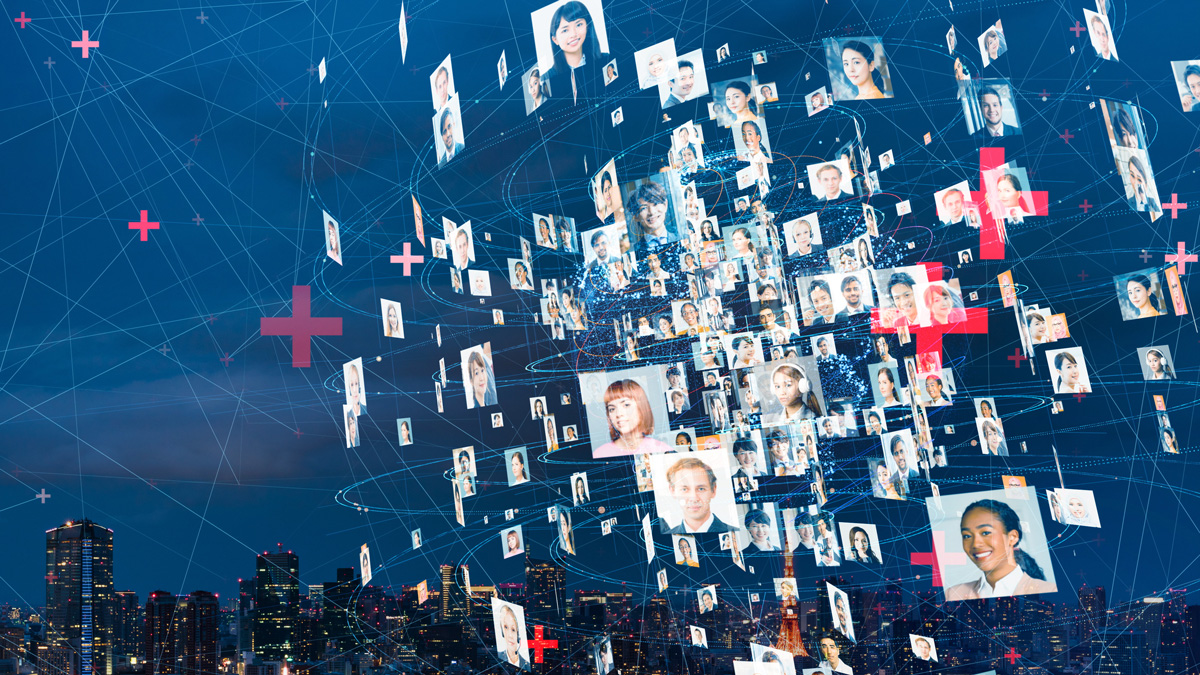 Online patient communities have become a vital resource for rare disease patients, and pharma is coming round to the idea of engaging with them for real-world data. Now these communities can help show us rare disease patients' thoughts on clinical trials during COVID-19. Raremark's Julie Walters tells us more.
For nearly a century, sales reps have been focused on clinicians. After all, they are the ones who write the prescription. But with four billion people now online, more than half the world's population, is it time to re-evaluate the patients' role in the prescribing decision?
Pew Research reports that 52 million American adults have used the web to get health or medical information – and 47% of those who sought health information for themselves during their last online search say the material affected their decisions about treatment and care.
The need to inform yourself as a patient or caregiver is even more acute when it comes to a rare disease, according to members of Raremark's online patient communities.
One of our biggest communities is in the rare disease myasthenia gravis (MG), with nearly 3,000 members around the English-speaking world. MG is a rare autoimmune condition, often misdiagnosed as tiredness or depression.
"There is hope that the next generation of patient communities will go even further, using artificial intelligence to predict which treatments will work best for which patients"
During MG awareness month, we asked our community what they'd like people to know about this rare disease. Here are 10 typical replies:
"My doctor said I look just fine! I'm looking for a new primary care doctor. I have given him plenty of time to do some research!"
"You need to find a very good specialist."
"Don't be afraid to be your own best advocate. Speak up the best you can until somebody hears you – and don't back down."
"No one knows what to do with you! It's a pure guessing game!"
"I'm not lazy or drunk."
"One day you feel decent. The next day you feel awful. There's no rhyme or reason to it."
"It's unpredictable for my husband. I am always scared."
"You don't have to look handicapped to be handicapped."
"It's kicking my butt right now. Treatment not working."
"It's not made up. It's not a figment of my imagination. I am not a hypochondriac. I am not making it up for attention. I do hurt. I do stumble. I do struggle. I am scared."
Pharma reps then, reliant on clinicians as a route to market, may be missing an important channel to patients in need of a second opinion or who are ready to switch treatments.
Online patient communities have emerged in the recent decade as an ethical interface between pharma companies and patients. The first patient connector, PatientsLikeMe (PLM), was officially launched in 2006. CNNMoney described PLM as one of the 15 companies that will change the world. For the first time, PLM allowed patients to share information with and learn from other patients with similar diseases.
About 11% of members switched their physicians based on their learnings at PLM.
At first, industry was suspicious of patients talking to each other. What if they have an adverse event? What if they don't like our treatment and tell others? What if a competitor's drug is more popular with patients?
Early innovators in the space used patient communities to run real-world safety and efficacy studies. Many of the results were published in peer-reviewed papers to inform medical practice.
Through more than a decade's hard work out of Boston, PLM proved that you can get reliable, real-world evidence direct from patients.
So where are we now in 2020? Clinical trials are benefiting from the emerging paradigm of going direct to patients, and accelerating recruitment timelines.
"Thinking about trials of the future, a majority of respondents preferred trials that didn't require them to go to the clinic for every appointment"
And commercial teams are learning where patients are lost in the system; more are able now to answer questions such as: What types of clinicians are they seeing? What finally convinced a clinician to do the right diagnostic test?
Depending on local regulations, pharma can also educate patients directly on their treatment options.
There is hope that the next generation of patient communities will go even further, using artificial intelligence to predict which treatments will work best for which patients.
As one patient told us when asked if anything positive had come out of their MG diagnosis: "Absolutely. Proof that it wasn't 'in my mind', wasn't 'normal tired' and (it) provided a therapy, which works for me."
COVID changes
As the COVID-19 pandemic grips the world and thrusts healthcare systems into unprecedented situations, patient communities can give us important insights into how people with a rare disease are responding.
We also asked our patient communities how their opinions and behaviours are changing during the pandemic. We have nearly 2,000 patients and caregivers affected by idiopathic pulmonary fibrosis (IPF), a rare lung condition, engaged in an online community.
IPF is a tough, long-term progressive condition that causes permanent scarring of the lungs. Patients increasingly rely on external sources of oxygen. Currently, doctors don't know what causes IPF. It usually affects people between the ages of 50-70, is slightly more common in men than women, and is more common in people with a history of smoking.
IPF patients are a vulnerable group at the best of times, let alone during a pandemic when medical appointments are delayed or cancelled. In June, we asked around 50 of our IPF community for their thoughts on current trials and trials of the future.
Surprisingly, 85% were still looking to take part in clinical trials; now or in the future.
For those looking to join a trial, the most important additional safety measures during a pandemic were seen as: limiting the number of people in the waiting room, requiring all of the clinic's staff to use PPE, temperature checks for all patients who come to the clinic, hand sanitiser in the waiting room and other parts of the clinic, and distancing in the waiting room.
For those not looking for trials, some cited the COVID-19 pandemic as the reason, or that they didn't want to travel right now.
For the group of patients not looking for trials now, a pre-visit checklist for all patients was an important extra safety measure that would need to be in place to make them feel comfortable in taking part in one.
Thinking about trials of the future, a majority of respondents (both in the trial seeker and non-trial seeker groups) preferred trials that didn't require them to go to the clinic for every appointment.
In terms of receiving their medication, the most votes went to a trial design that included a mix of clinic visits, at-home visits and regular appointments at a hospital closer to their home, or with their regular doctor or specialist, to receive their medication.
Patients perceived a number of benefits from this kind of decentralised trial design, including the practical advantages of not having to ask others for help in getting to the clinic, and less time travelling.
IPF patients would also appreciate seeing their regular doctor or specialist during a trial instead of medical professionals they don't know. Using technology such as FaceTime or Skype to speak to the research staff would also be appreciated.
For some, the barriers to joining a trial were the same as ever: they don't know where to start looking for relevant information. Others would first ask their doctor or specialist for information about trials available, or a patient advocacy group. Overwhelmingly, information from their doctor or specialist was the most important factor in helping them to decide whether to actually participate in a trial.
Overall, the good news is that, both for commercial and for clinical teams, patients are more than willing to be active participants in their healthcare, particularly in rare disease – pandemic or no pandemic.
About the author

Julie Walters is the founder and executive director of Raremark, which specialises in online patient communities in rare conditions.