The patient voice: A call to action
Views & Analysis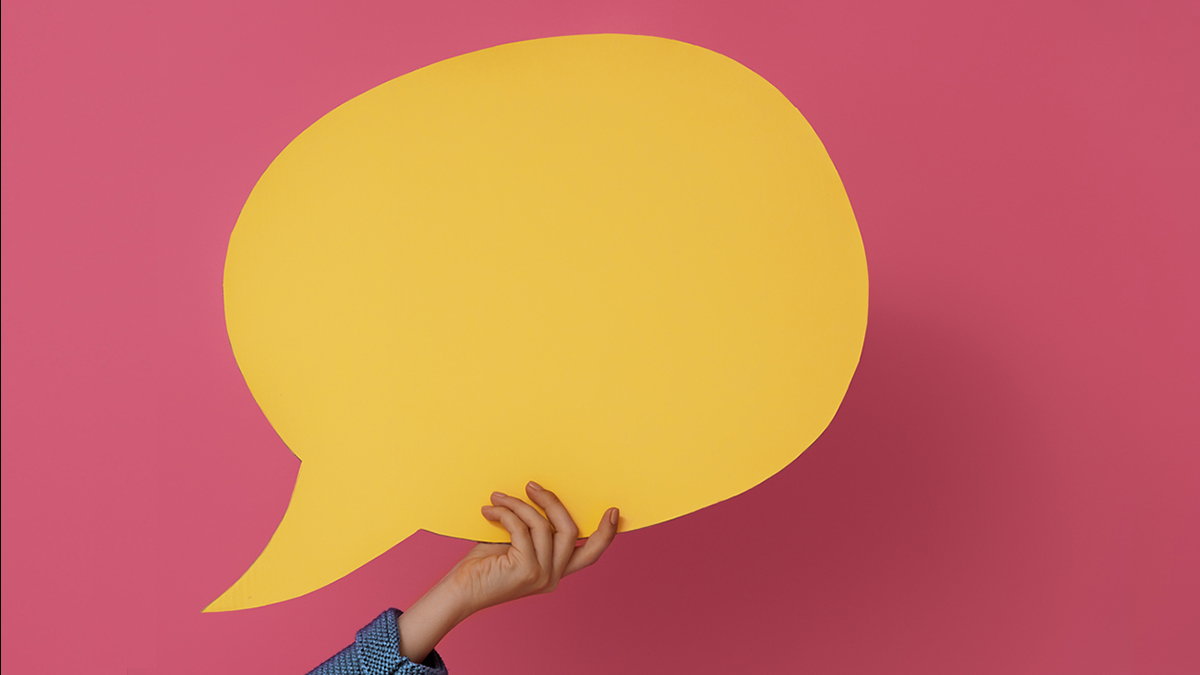 On December 13th 2016 the 21st Century Cures Act (Cures Act) was signed into law in the US. The Cures Act's focus was to aid in the acceleration of medical product development, foster innovation, and bring advances to patients both faster and more efficiently. In order to accomplish this mission, the Cures Act includes several mandates designed to provide the US Food and Drug Administration (FDA) the opportunity and resources to modernise their scientific and regulatory programmes.
Historically, the FDA has a history of ensuring that patient perspectives are included in their activities, such as through the FDA Patient Representative Program, where patients are included on Advisory Committees.
The Cures Act is no exception and within it includes The Patient-Focused Drug Development (PFDD) section (Title III, Subtitle A). This emphasises the need for patient engagement in drug development at all stages, from Pre-Investigational New Drug Application (Pre-IND) all the way to commercialisation. The PFDD initiative was designed to facilitate the creation of guidelines and systematic approaches to collect and use meaningful patient and caregiver input and perspectives to better inform medical product development and regulatory decision-making.
Overall, this will enhance our ability to modernise clinical trial designs and clinical outcome assessments, which will speed the development and review of novel medical products, including medical countermeasures.
Amplifying the patient voice
This initiative began in a workshop conducted on December 18th, 2017, and full completion is slated for Q4 2021. In order to learn more about patients and allow public input, the FDA conducted 24 disease-specific Patient-Focused Drug Development (PFDD) meetings to systematically gather patients' perspectives on their condition and related available therapies.
The results of these workshops are a series of reports entitled The Voice of the Patient, which summarises exactly that - the voice of the patient from the public meetings. In terms of the next steps, guidance will be released in the coming months that aim to build on the learnings from the aforementioned disease-specific PFDD meetings.
While the workshop learnings are on the horizon, the PFDD is already driving patient focused advice into our industry. The FDA published the first of four guidance documents in June of this year. Entitled Patient-Focused Drug Development: Collecting Comprehensive and Representative Input, this draft guidance focuses on answering questions such as "Whom do you get input from and why?" and "How do you collect the information?"
In order to help collect patient input, the guidance also discusses sampling methods that could be used as well as a high-level review of relationship amongst potential research questions and methods when choosing data sources.
Through the eyes of the patient
One key-defining feature to classify patient experience data is that "the patient's journey should be defined from the patient perspective." While this is intuitive, it serves as a reminder that we need to connect, listen, and understand the patients we seek to help. Other aspects of the patient journey that PFDD looks to incorporate include:
Data to provide information about patients' overall experiences with a disease/condition (this includes physical and psychosocial impacts of said disease/condition)
Impact of a related therapy or clinical investigation on patients' lives
Patient preferences for disease/condition treatment
For those of us who play a role throughout the healthcare continuum: doctors, academics, researchers, and industry partners, we need to work together to ensure we are truly understanding patient needs. While pharmaceutical companies often have patient support programmes to help service patients in need, there may be a disconnect in fully understanding key issues such as the burden of disease, unmet needs, and perhaps most importantly from the patients' perspective, impact on quality of life.
As one example, understanding medication non-adherence is one issue that remains unsolved: it has been estimated that medication adherence rates are approximately 50%. This is a statistic which becomes more alarming when we consider that the pharma benchmark for optimal therapeutic efficacy occurring is with adherence rates of approximately 80%. This disconnect between pharmaceutical companies, healthcare practitioners, and patients yields approximately 125,000 preventable deaths annually in the US alone.
The patient view and clinical development
So, how can pharmaceutical companies begin to learn what really matters to patients? For one thing, patient experience information is difficult to capture in a research setting. One such way to accomplish this is to make use of patient reported outcome measures (PROs).
For the pharma company this can be as simple as utilising questionnaires that measure the patients' perspective of their health status. These measures can be disease specific or may account for overall wellbeing and general health and serve as a way to measure clinical effectiveness and safety.
In 2014, headlines were made when the FDA suggested a novel primary endpoint to support migraine drug approvals: allowing patients to identify their most bothersome migraine-associated symptoms in addition to pain. This can be viewed as an effort to incorporate the patient voice to recognise the varied presence of symptoms and truly emphasise PFDD. Aimovig, a migraine prevention treatment that garnered FDA approval in May 2018, also incorporated a secondary outcome using the PRO instrument Migraine Physical Function Impact Diary (MPFID). Aimovig delivered clinically meaningful benefits by reducing the impact of migraine on patients' everyday activities, such as getting ready for the day, doing household chores or activities requiring concentration as measured by the MPFID.
We need to talk more
In summary, PFDD is a critical development for the pharmaceutical industry as this new initiative intends to bring patient perspectives into an earlier stage of product development.  While it is still early in the PFDD journey and guidance is still being developed, the topic is not as yet discussed widely throughout the pharmaceutical industry.
Engaging patients in the process of drug development is not commonplace throughout the pharmaceutical industry, therefore there is a large opportunity for companies to begin to address this growing need and recommend ways to include patients going forward.
For all of us involved with the lives of patients in any way, whether it be as a healthcare provider, caregiver, or pharmaceutical employee, we must all shift our way of thinking and bring these discussions back to our organisations to ensure that we are well poised to deal with changes in the drug development pathway, and that we always put the patient at the forefront of what we do and allow their voice to be heard.
For more information about the FDA's Patient-Focused Drug Development Initiative visit: https://www.fda.gov/Drugs/DevelopmentApprovalProcess/ucm579400.htm
Medication adherence stats were taken from:
Jennifer Kim, Kelsy Combs, Jonathan Downs, and Frank Tillman III. Medication Adherence: The Elephant in the Room. US Pharm. 2018;43(1)30-34.
About the author

Megan Migchels holds a Bachelor of Science and a Master of Business Administration at the Lazaridis School of Business and Economics.
Megan has held various positions within the clinical research industry which have enabled her to see the healthcare system and pharmaceutical industry from a variety of angles. At present Megan works for Roche. All opinions expressed are her own and do not necessarily represent the position of her employer.