'Knowledge is power' for rare diseases and NAbs
Views & Analysis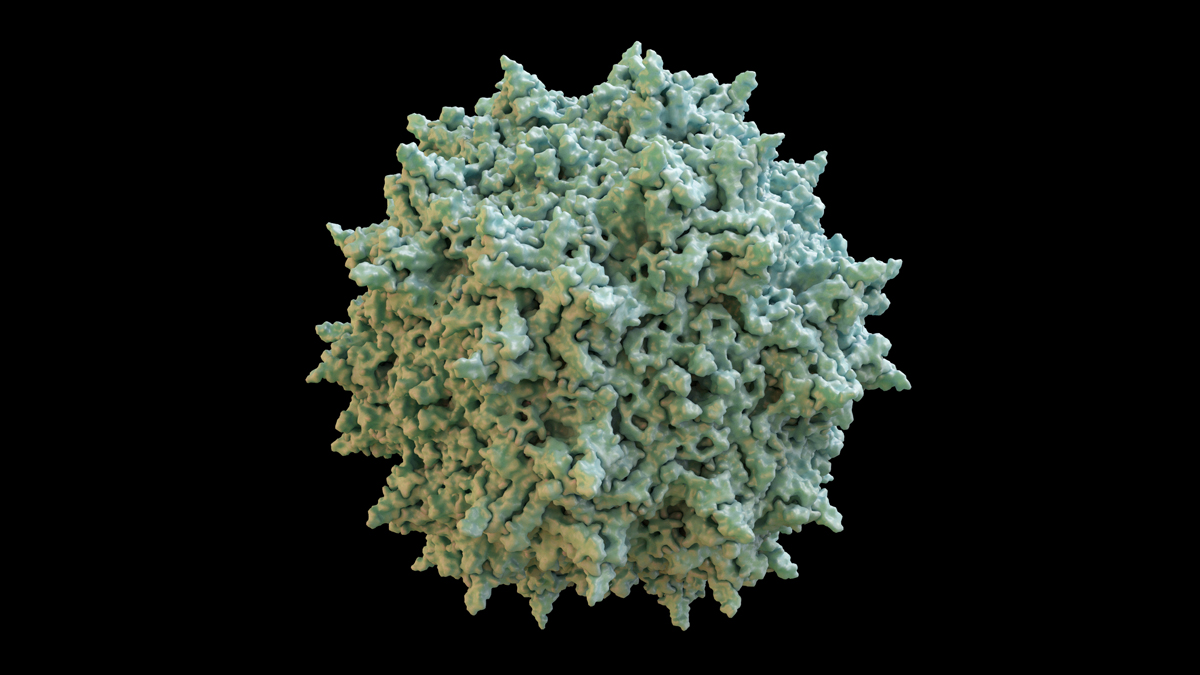 Cure Rare Disease's Rich Horgan discusses the importance of NAbs screening and helping rare disease patients better understand their level neutralizing antibodies as it relates to gene therapies
Neutralising antibodies (NAbs) present a unique challenge to researchers looking to treat patients with AAV treatment. As AAV is a virus derived from the common cold, the immune system can easily have levels of pre-existing NAbs that will recognise and neutralise AAV, rendering it ineffective.
In serious cases, higher levels of pre-existing NAbs can even cause a dangerous immune reaction when such therapies are administered.
This is particularly pertinent in rare diseases, as a number of gene therapy products use viral delivery methods to deliver the transgene to target organs.
"NAbs are antibodies that are part of the humoral response of the adaptive immune system," explains Rich Horgan, founder and president of Cure Rare Disease (CRD), a nonprofit biotech developing CRISPR therapeutics for Duchenne muscular dystrophy (DMD). "They defend against foreign pathogens or infectious particles, and are specific to the targeted antigen, neutralising its effect and rendering it no longer pathogenic by binding to it.
"The goal is to not have the body neutralise the therapeutic, and therein lies the issue with NAbs. For gene therapy treatments using viral delivery methods such as AAV, NAbs are an issue that we must all contend with for both initial patient dosing as well as subsequent redosing.
"Our belief is that patients should understand the challenges associated with drug development and how those challenges impact them personally… It is emotionally challenging for patients who must put their faith in the hands of pharma companies"
"Regardless of route of administration, the virus can be identified as a foreign pathogen causing the adaptive immune system to try and eliminate it through NAbs or other means."
A further issue is that patients can, and do, develop NAbs from environmental exposure. For example, since AAV is derived from a common virus, patients can develop NAbs against AAV from common colds or other infections – and ultimately, even low levels of antibodies can prevent successful transduction of a viral-based therapeutic.
Clinical trials will screen potential patients for NAbs against the delivery vector to understand the level of NAbs present in the patient (known as the titer level) before dosing them with the experimental drug – but there is currently no standardisation for measuring NAb titer levels in a patient, and each pharma company develops their own assay for testing.
"Moreover, there is not a generally agreed upon threshold for a dose/no-dose decision," says Horgan. "Ultimately, titer levels are related to safety, as dosing a patient who has a higher titer level (however that may be defined) is more likely to trigger an immune response to the treatment, an extreme example being the infamous case of Jesse Gelsinger.
"As additional gene therapy trials advance, it is important that bodies like the FDA begin to standardise NAb measurement assays and acceptable titer levels for inclusion in clinical trials."
But although companies are able to screen patients in an attempt to avoid complications, only those already in line for clinical studies qualify, even though for many patients it's critical to know this information in advance as they consider potential trials.
"To date, there hasn't been a widely available mechanism for patients and patient families to get insight into whether or not they have a significant level of NAb activity other than through enrollment in a clinical trial," says Horgan.
Because of this, Horgan believes there needs to be more conversations surrounding this issue, and much more education of patient communities regarding the issue of NAbs and the challenges they create towards participation in a gene therapy study.
"Our belief is that patients should understand the broad challenges associated with drug development and how those challenges may impact them personally. While drug development is technically challenging, it is even more emotionally challenging for patients and patient families who must put their faith in the hands of pharma companies to develop effective treatments for their disease.
"Given the rise of many gene therapies, especially those in the rare disease space, neutralising antibodies stand as a significant challenge to the patient community and it is critical that patients understand that a) these neutralising antibodies exist and can potentially prevent patients from participating in a gene therapy clinical trial and b) collaborative development efforts are needed to ensure that patients can get access to life-saving gene therapies if they possess a significant level of NAbs."
As such, CRD has rolled out a new system to allow patients to get an understanding of where their neutralising antibody levels stand – knowing that these levels may change over time and that medical decisions should not be based on these results.
The system offers community access to research-grade neutralising antibodies screening. CRD enrolls patients into their research study, then sends a patient kit for local blood collection through a lab. Patients are then informed of the research results several weeks later, and are provided genetic counselling to understand and emotionally handle the results.
"We've gone to great lengths to provide a high level of counselling as we know, from personal experience, the results are more than data points – they are the hopes and dreams of a family counting on a potentially life-saving gene therapy," says Horgan.
"Ultimately, we believe that patients should have knowledge of the impact of neutralising antibodies and must advocate for the advancement of technologies so that all patients may be eligible for viral-based therapeutics. Time and access are of the essence."
Horgan says that the long-term benefits for families who choose to get screened comes from this generated knowledge.
"Knowledge is power. While the information provided does not change the reality of the situation, we hope that it encourages families to ask more questions and to advocate for the development of technologies to enable dosing with a viral-based therapeutic.
"While non-viral gene therapies will someday be possible, leading researchers believe it will be a number of years before this is realistically feasible.
"Moreover, we want to help patients avoid the immense emotional disappointment of a situation where the patient is found to be ineligible for a gene therapy study due to NAbs even though they never knew that NAbs were an issue to begin with.
"By rallying together a community, we can catalyse the development of technologies to enable dosing (and re-dosing) of advanced therapeutics so that all have access."
About the interviewee
Rich Horgan is the founder and president of Cure Rare Disease. He has a deep passion for Duchenne muscular dystrophy (DMD) and other rare diseases. With a younger brother impacted by DMD, Rich has a strong interest in accelerating promising treatments for the disease. He has formed a collaboration with world-class researchers and clinicians to pioneer the rapid development of customised therapies for Duchenne and other rare diseases.