Flying the flag for research in Aarskog syndrome
Views & Analysis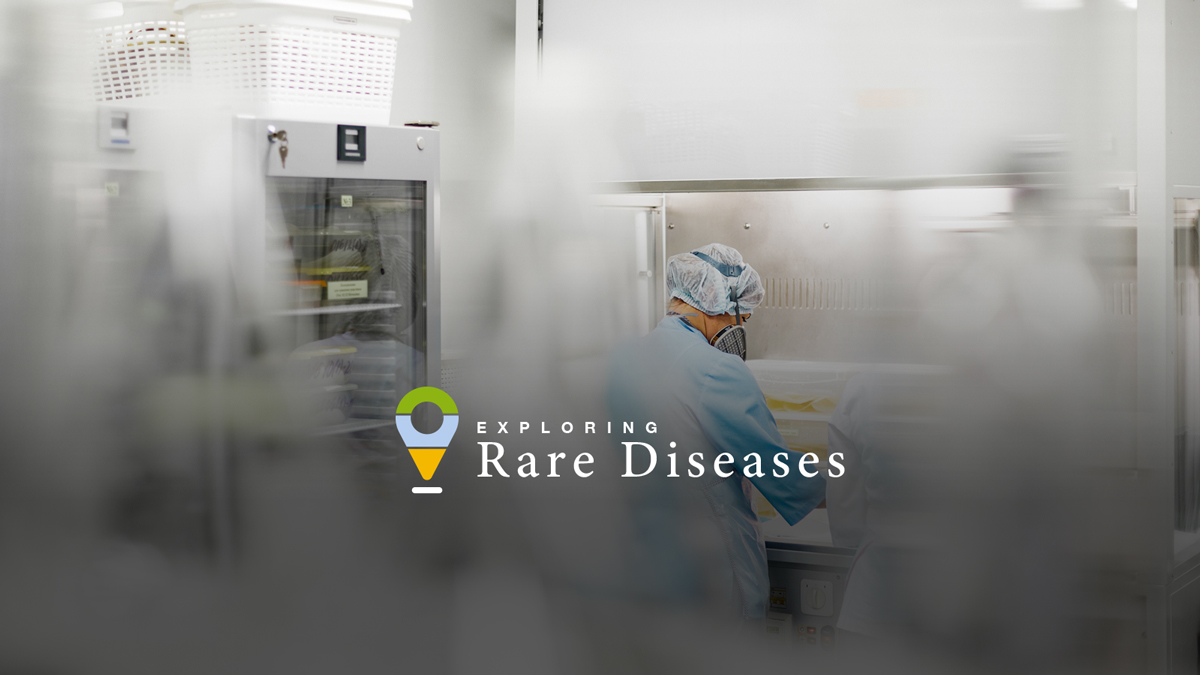 Delayed diagnosis, lack of awareness, and a limited evidence base – Aarskog syndrome faces all the challenges of rare diseases everywhere. But a new study hopes to kick start a revolution in understanding.
For five years, Michelle Erskine faced a succession of closed doors and disbelief as she struggled to convince someone that all was not well with her son.
Eventually, after undergoing five operations in as many years, he was seen by a Consultant Ophthalmologist with knowledge of the condition and was placed on the road to an Aarskog syndrome diagnosis.
"When I saw it in black and white, I just burst into tears," says Michelle, founder of the Aarskog Foundation, which recently marked Aarskog Awareness Week from 29 September to 4 October.
"Up until then, I was unable to convince anyone that something was wrong. We kept going to the nurse and the GP, but we were never referred to a paediatrician. No one would listen."
The rare, X-linked genetic condition is characterised by short stature and facial, limb and genital abnormalities and was first described in 1970.
Michelle, who had recognised similarities between her son and two of her brothers, who had never been diagnosed, set up the Facebook page that eventually evolved into the foundation 12 years ago.
"I wanted to start a conversation and give people a space where they would be listened to. But from that, I wanted to formalise things – if all we do is talk as a group then nothing will ever get done"
Together with two fellow 'Aarskog mums' who had started social media pages around the same time, she had soon made contact with around 100 people from four countries around the world.
"I just wanted to start a conversation and give people a space where they would be listened to, so that no other mother would feel alone again. We were talking about the characteristics of the condition, advising people on how to speak to a GP, when to get a referral, etc.," says Michelle.
"But from that, I wanted to formalise things – if all we do is talk as a group then nothing will ever get done. As my mum used to say: 'if you do what you've always done, you'll get what you've always got'."
Variable impact
The Aarskog Foundation was established in 2017 and was given charitable status the following year. The objective, Michelle says, was to ensure families like hers received the support they needed.
"I wanted to change the dynamic, I wanted to raise awareness of the condition, and I wanted to help people to get a diagnosis," says Michelle, who has published a six-step care plan pathway, which includes when to ask for a referral to a geneticist, on the foundation's website.
As with many rare diseases, part of the problem families come up against when seeking care is a lack of solid evidence.
It is thought that around one in 25,000 people live with the condition, but the characteristics vary from person to person.
Most experience some form of cognitive difficulty, and some develop psychosocial problems related to short stature and feelings of social isolation.
The physical impact of Aarskog is extremely wide ranging.  Michelle's son, who is now 22, needed operations for undescended testicles and a bilateral hernia before his fifth birthday, for example.
"The challenge we have with Aarskog syndrome is that the medical literature hasn't extensively addressed the natural history and the spectrum of symptoms," she says. "Although the advancements in sequencing technologies have enabled the genetic confirmation of this disease, an effort to understand the genetic basis of this multitude of symptoms is still due."
"For instance, all our children are on the autistic spectrum in one form or another. Still, there is a considerable lack of literature discussing the variability and etiopathogenesis of the autism spectrum disorder in Aarskog syndrome."
Because Aarskog is an X-linked genetic condition affecting predominantly males, women have traditionally been considered asymptomatic carriers. However, Michelle believes that around 80% of the mothers she speaks to have an inflammatory disease such as rheumatoid arthritis or ankylosing spondylitis that should be evaluated for any association with this syndrome.
"Women have traditionally been considered asymptomatic carriers – but Michelle believes that 80% of the mothers she speaks to have an inflammatory disease such that should be evaluated for any association with Aarskog syndrome"
"We are not aware of so many aspects of this disease because they have not been researched adequately," she says.
"Because this disease is so rare and there is no cure yet, it is not seen as important by researchers and physicians. This is what I want to change. I want people to have a system that they can rely on and be supportive"
Natural history study
To this end, Michelle's foundation has just started working with two medical geneticists to identify and delineate the syndrome's novel characteristics. This human history study project will use data from the foundation's patient registry.
"This study will primarily use the data to understand the natural history of the disease phenotype so that we can help the patients and families with better care of their ailments.
"At the moment, there is information about this disease, but it's neither concise nor comprehensive in nature."
The human history study, which is being funded by the foundation and its supporters, will feed into gene reviews, an international point-of-source for inherited disorders. The team hopes that this study's scope will also shed light on the gene's impact on the women who carry it in addition to an elaborative genotype-phenotype correlation.
The two research projects, Michelle says, will start to build the evidence base.
"This condition causes so much pain for families. I hope the research encourages clinicians to look into this further so that they can better inform people about the condition and put people on better management pathways," she concludes.
To contribute to the cost of the studies, click here
---

Exploring Rare Diseases is produced in partnership with Cambridge Rare Disease Network (CRDN). CRDN is building a vibrant network of patients and stakeholders to share knowledge and foster innovation that leads to better diagnosis, treatment and support for those living with a rare disease