Quality of life increasingly important in skin cancer, say doctors at this year's ESMO
Views & Analysis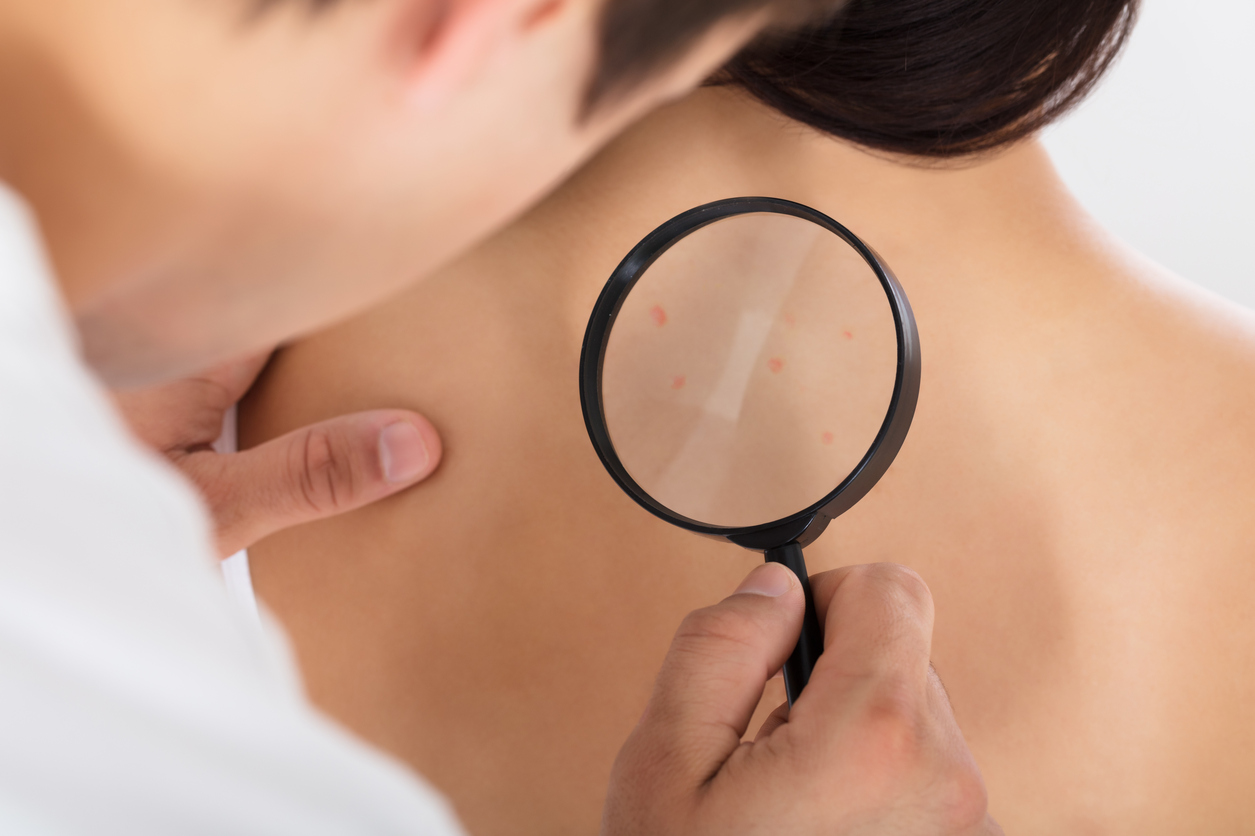 The factors a doctor should consider when choosing between therapies that could cure patients with skin cancer proved a major talking point at an event on the fringes of this year's ESMO conference.
The cancer immunotherapies that have revolutionised care in the last few years were first approved in skin cancer, and along with other recently marketed drugs mean the disease may not be a death sentence for some patients.
At a fringe event hosted by Novartis, Professor Georgina Long, chair of melanoma medical oncology and translational research at the University of Sydney School of Medicine said that she "treats patients to cure them," such is the efficacy of modern treatments.
But this raises new dilemmas compared with other therapy areas, where available drugs may add months or years to patients' lives but not necessarily be curative.
In melanoma, where depending on the patient's prognosis there is a chance of a cure, doctors must consider the side effects of drugs very carefully.
Regulators have concluded that the benefits of immunotherapies such as Merck & Co's Keytruda (pembrolizumab) outweigh their risks – but there are nevertheless drawbacks with these treatments.
At the event where Novartis announced long-term data from its Tafinlar (dabrafenib) and Mekinist (trametinib) combination therapy in skin cancer, specialist skin cancer doctor Professor Axel Hauschild, leader of the dermatology oncology group at the University of Kiel, said side effects can be serious and irreversible in a small percentage of patients
Immunotherapy can cause severe side effects in healthy organs such as the lung, colon, hormone producing glands, and liver.
This raises the possibility of patients being cured but having to take drugs for the rest of their lives to help counter the impact of the damaged organs.

Dirk Schadendorf, director of the department of dermatology at the West German Cancer Center, at the University Hospital Essen, added that Novartis' combination when used as a long-term therapy to stop the disease returning therefore becomes an important option for physicians.
He argued that using Novartis' combination as an adjuvant therapy after an operation to remove the tumours means that any side-effects are reversible in the group of eligible patients with BRAF V600-mutant stage III disease.
The combination therapy can also cause side effects such as high blood pressure, but Schadendorf said that they can be stopped by ending the course of treatment early.
With the data unveiled by Novartis at ESMO, there is four year overall survival and safety data, compared with two year side effects data in the case of immunotherapy, Schadendorf added.
The long-term data presented at ESMO were from the COMBI-AD study, from which Novartis was able to generate cure rate data that estimated the fraction of patients who may not.
Data showed that Tafinlar combined with Mekinist continued to show more than 50% risk reduction in relapse-free survival versus placebo.
The cure rate was 54% in the Tafinlar + Mekinist arm compared with 37% in the placebo arm.
A separate biomarker analysis showed that subgroups of patients at a higher risk of relapse could be defined based on specific immune gene expression signatures and tumour mutation burden – an overall measure of the amount of mutations in tumours.
Exploratory analysis of relapse-free survival (RFS) in treatment versus placebo arms in all TMB/immune subgroups suggested that specific subgroups may have a greater RFS benefit, but the predictive value needs further validation.
At median follow-ups of 44 months for Tafinlar + Mekinist  and 42 months for placebo, the three- and four-year RFS rates were 59% and 54% in the Tafinlar + Mekinist arm and 40% and 38% in the placebo arm, respectively.
In the seminar, Professor Long noted that within this patient group, there were patients with diseases of various levels of severity of prognosis.
She noted that the data show "the best and worst prognosis groups benefit" from treatment with the combination, which lasts for 12 months after an operation.
Long added that being able to identify biomarkers that predict the best responders would help doctors make more informed therapy choices in the future and would be a "step forward".
Professor Hauschild called for the combination to be included in German treatment guidelines.
Hauschild said that the new guidelines could be published by the end of the year now that Novartis' long-term data has been published in a peer reviewed journal.
"We should have a good reason not to offer it, such as contraindications," said Hauschild.
The message from the doctors attending was that while immunotherapy means that certain forms of cancer are no longer death sentences, there is still room for improvement.
Patients will rightly demand that they have a life worth living once it has been saved.