How the NHS got ahead of the curve with CAR-T
Views & Analysis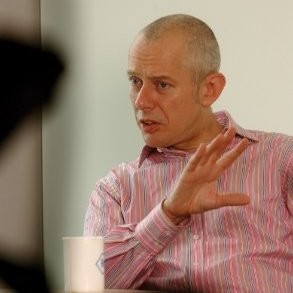 The UK's pharma industry has welcomed the NHS' fast adoption of the latest CAR-T cancer therapies. Richard Staines spoke with Paul Catchpole, of the Association of the British Pharmaceutical Industry (ABPI), to find out more.
The NHS is often accused of failing to adopt innovative therapies, with hospitals and commissioning organisations unwilling to provide them, even after they have been found to be cost-effective after intensive scrutiny by NICE.
But so far, things have played our rather differently in the case of chimeric antigen receptor T-cell (CAR-T) therapies.
Despite their high cost, running into hundreds of thousands of pounds at list price, the NHS has struck deals with Novartis and Gilead, which are the only companies to have got CAR-Ts approved in Europe.
The NHS' deal to fund Novartis' Kymriah (tisagenlecluecel) in patients up to 25 years with B cell acute lymphoblastic leukaemia (ALL), after other therapies including transplant have failed, was hailed as one of the fastest funding approvals in the NHS' 70-year history.
NHS chief executive Simon Stevens announced the deal early in September, just days after the European Commission granted a marketing authorisation.
And last month NICE backed Gilead's Yescarta (axicabtagene ciloleucel) in adults with diffuse large B-cell lymphoma and primary mediastinal B-cell lymphoma after two or more previous therapies failed.

In an interview with pharmaphorum, Paul Catchpole, value and access director at the ABPI said that lessons could be learned from CAR-T therapies that could be applied to other novel therapies.
In the build-up to CAR-Ts getting approved, pharmaphorum reported that the NHS had begun creating a network of specialist centres to administer the therapies.
Cost-effectiveness experts commissioned by NICE had already done mock assessments of CAR-T drugs based on early clinical data, to see whether they could be a worthwhile use of scarce NHS resources.
Catchpole said that the funding had been secured early because of a change in protocol from the NHS.
The health service usually works by horizon scanning to look for potential new therapies, after which it plods through an assessment by NICE once drugs are backed by Europe's CHMP scientific committee.
Starting NICE assessments at the point of CHMP positive opinion, instead of the almost inevitable EU approval a few months later, has saved some time.
But in the case of CAR-Ts, having several different elements of the process triggered simultaneously has allowed the NHS to get ahead of other EU countries when it comes to reimbursement.
He said: "For me it demonstrates when the system wants to move and get itself ready for innovation it can do it.
"What allowed that to happen is not addressing things in sequence.
"We have shown we can move in a sequential process to doing things in parallel. This is a really good example when we do good horizon scanning early and start to prepare and work in parallel, so everything can be brought together at the right time."
But Catchpole pointed out that this is just the start – more specialist centres must be built, and more staff trained to ensure that as many patients as possible can benefit from these revolutionary therapies.
Manufacturing these drugs is complex – they involve taking T-cells from a patient, genetically modifying them to fight cancer, then reinjecting them into patients.
This requires a highly specialised supply chain, and highly trained medical and nursing staff to monitor and treat the extreme side-effects that the drugs can cause.
In the US, where CAR-Ts have been available since last summer, there have been reports that backlogs of patients have built up where hospitals did not have the capacity to treat eligible patients.
Catchpole envisions a 'phased approach' to introduction of CAR-T in the UK, based around patients that are most in need and likely to benefit.
He said: "There has to be a rational approach to managed adoption. With the CAR-Ts there has been a tremendous amount to do to get infrastructure and services in place. It makes sense to start in a phased way and then to ramp up provision as we go along.
"That was very clear if you look at announcements. The first announcement was for use in children, a small manageable population that will allow experience to be built up," he said.
This will allow health services to learn how to manage the adverse events seen with CAR-Ts at early adopter sites, and they can then pass on their knowledge as more services are introduced.
NHS England has already set up a nationally managed referral process to oversee this, which Catchpole says, "absolutely makes sense".
The systems put in place to manage CAR-Ts will be important as they can be used as a blueprint to manage other forms of cell therapy, and other specialist treatments.
Cell therapies could in future be used to treat rare diseases, and medicine will become increasingly personalised, requiring the NHS to think differently about how to fund and administer these treatments.
"We can't get away from this challenge. As science produces more and more personalised medicines, each made for an individual patient, there is a huge impact in terms of service provision.
"The message is pretty clear in order to make the most of these treatments we have to start early."
Commissioners in the NHS and the companies that make the therapies must work together and start negotiations on how to bring the therapies to market early in development, said Catchpole.
"The key message is early engagement and dialogue," he concluded.