Deep Dive: The Future of Oncology
Views & Analysis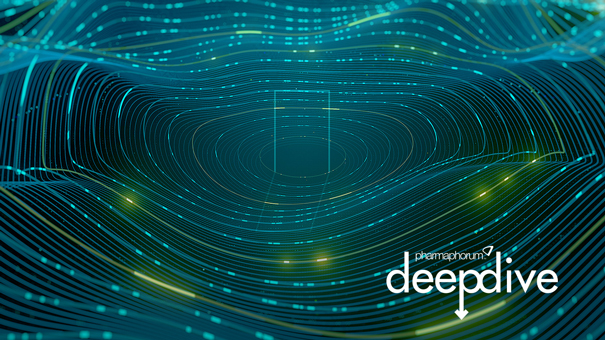 This year's ASCO showed us that while COVID-19 might be front and centre of everyone's minds, the desire to see real change in cancer treatment hasn't diminished. In this issue of Deep Dive, Jennifer Harris from Syneos Health discusses the biggest takeaways from the conference with Richard Staines.
We also take a look at how COVID-19 is affecting cancer trials, and what the industry can do to solve these issues.
Plus we have views and analysis from several cancer experts – including contributors from GSK, Accenture, ICON and Advanced Clinical – on how they think the future of oncology will play out.
Rethinking oncology from the ground up
Could we view oncology from a completely fresh perspective? That's the philosophy John Fleming wants to bring to GSK as it rethinks its approach to cancer
ASCO 2020
Despite going virtual, this year's ASCO was full of groundbreaking research, as pharma finds new ways to harness the power of the immune system to fight cancer
Adapting for the future of oncology
Andreas Dreps and Martin Lachs from ICON give us their thoughts on the future of cancer research and the need for innovative trials
Making it as an oncology biotech in the UK
We speak to R&D experts to find out how oncology biotechs can get the support they need
Solving immuno-oncology trial challenges during COVID-19
The COVID-19 pandemic has placed immense stress on healthcare provision, but the emergency may also make major advances in cancer treatment even more relevant – if studies can continue to improve
Clinical decision support tools will help oncologists manage complexity
Accenture's Boris Bogdan and Sandra Dietschy-Künzle look at how tools for physicians could help boost adoption of immuno-oncology medicines
How to increase haematologists' and oncologists' confidence with new treatments
A Medscape report highlights the difficulties oncologists face in keeping up with rapid developments in treatment
Helping HCPs navigate the ever evolving advanced cancer landscape
Experts from OPEN Health look at advances in oncology and how pharma can help ensure maximum patient benefit
Commercialising innovative medicines
As pharma ingenuity hits new heights, ensuring patient access to medicines requires a unique combination of evidence generation and communication
• Read the latest issue Deep Dive: The Future of Oncology in full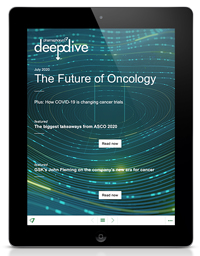 pharmaphorum's digital magazine Deep Dive provides objective, issue-driven views, analysis, high-level interviews and unique research for pharmaceutical companies, biotech firms and the wider healthcare sector.
In 2020 Deep Dive will have special focuses on disruptive technologies in pharma, R&D innovation, market access and commercialisation, oncology, sales & marketing innovation, digital health and patient engagement. Subscribe to future issues of Deep Dive.