Q&A: Adaptimmune's Elliot Norry on cell therapy
Views & Analysis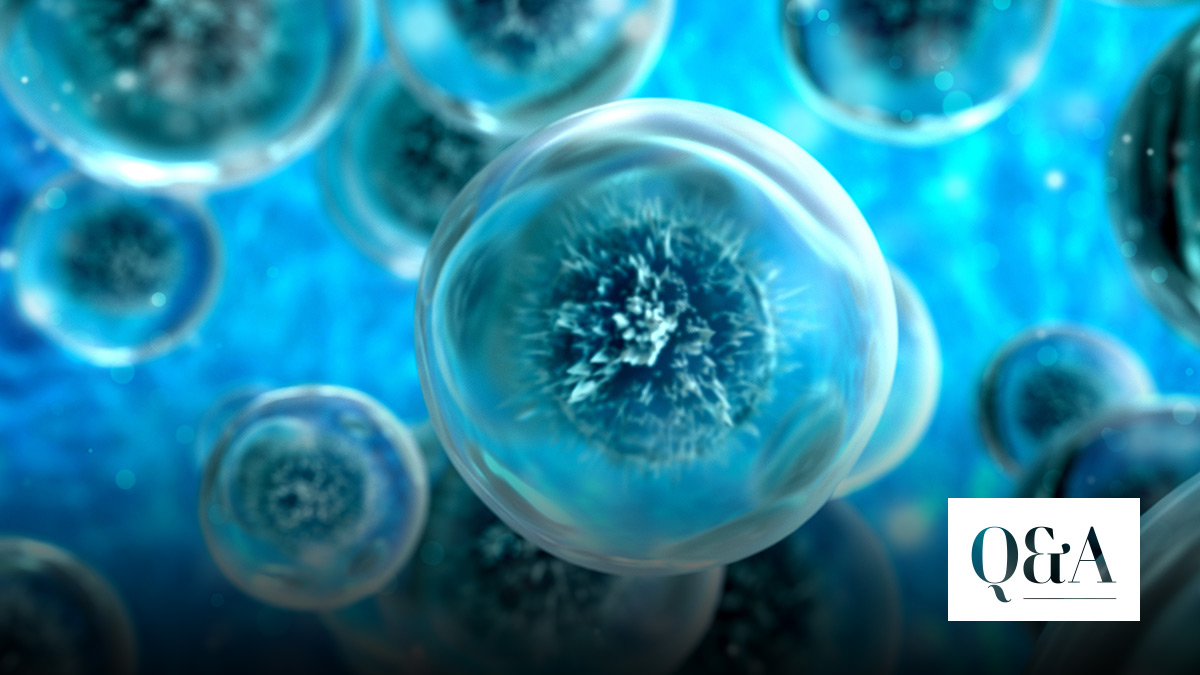 Dr Elliot Norry, interim chief medical officer at Adaptimmune, discusses the unique challenges of cell therapy, from manufacturing to regulatory pathways.
What is your current role?
I am the head of clinical safety and pharmacovigilance at Adaptimmune. I also lead the team conducting the ADP-A2AFP clinical trial. I recently took the interim chief medical officer role.
How did you move into working in cell therapy?
Prior to working at Adaptimmune, I worked at GSK and before that I practiced internal medicine for 13 years. When I was approached by Adaptimmune, I was very interested because of the potential of cell therapy in general, and the SPEAR T-cells products being based on a very exciting technology. The opportunity to build a clinical safety program for an emerging technology was an exciting opportunity, and given my specialty in Gastroenterology and Hepatology, I was particularly looking forward to working on the ADP-A2AFP program. I wanted to contribute to the development of the programme that could have potential benefits for liver cancer patients.
How does working in cell therapy differ from other areas of the pharma industry?
There are two major differences. The first is the fact that cell therapy for cancer patients is still relatively new, especially in solid tumors, and as a result we need to work even more closely with healthcare professionals at the clinical trial centers we work with. I also have been working much more closely with our manufacturing colleagues, not only because each patient we treat is a new batch of product, but also because of the fact that the 'vein-to-vein' speed of delivery is crucial to patients with advanced state of the disease.
The developments we are seeing now in cell therapy will likely be the foundation of the future for cancer treatment options. I think that is why we are seeing a lot of interest from the pharma industry for cell therapy, including collaborations with cell therapy companies, such as the partnership we have with GSK, which led to NY-ESO being optioned to them as well as the early-discovery work we are doing together on PRAME.
What unique challenges does cell therapy pose?
Cell therapy is a rapidly expanding landscape and we are still in the early days. One of the main challenges, connected to developing treatment for cancer patients, is the fact that making a product for each individual patient takes time. The less time a patient needs to wait for their treatment the better. Therefore, there is a need for rapid turnaround time (which we call "Vein to Vein" time) required for patients with clinical conditions that can change quickly.
Another related challenge is the need for flexibility to work around patient's schedules and geographies, and to coordinate apheresis, manufacturing and infusion dates.
Unlike manufacturing most drugs, the starting material (patients' T-cells) is different every time, which makes traditional process characterisation difficult. But the challenge is an opportunity – as we gather data with each patient there is the opportunity to improve.
Are regulators well prepared for cell therapies or do new regulatory pathways need to be investigated?
We have had ongoing and constructive conversations with regulatory authorities. They see the potential that cell therapies can offer to patients and are working closely with companies developing these treatments, such as our SPEAR T-cells, to do it quickly and with patient safety at the heart of it all.
How can the industry ensure cell therapies get to the patients that need them?
Our first priority is developing new treatment options and bringing them to patients as rapidly as possible.
We investigate our cell therapies in solid tumors. Cell therapy is a new paradigm in the solid tumor world – the doctors who care for these patients typically do not employ "cell transplant" modalities, so education in the community will be key.  We have already seen that our study centers and investigators committing the necessary resources and becoming more comfortable with treating these patients. It is pretty clear that they recognise the promise of T-cell therapy for their patients.
We also work on improving the 'vein-to-vein' time, with the ultimate aim of delivering our treatments as quickly as possible, in the safest way, to cancer patients.
Finally, we are active participants in several "think tanks" and other advocacy groups that are trying to address the challenges of successfully implementing cell therapies from clinical, regulatory, and payor perspectives.