Market access roundup: Government grillings for Vertex and US pharma
Views & Analysis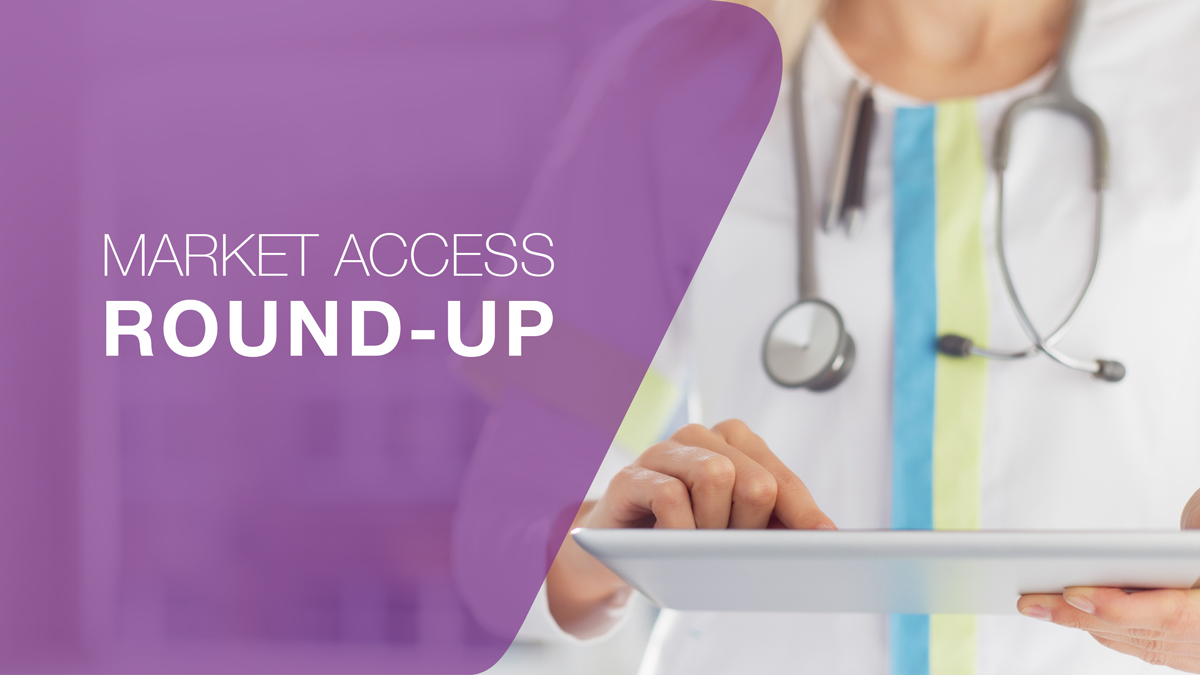 It was a month characterised by governments butting heads with pharma over pricing both in the UK and across the pond.
The NICE-Vertex saga continued this month with Vertex's CEO Jeffrey Leiden hinting at 'new ideas' to bring cystic fibrosis drug Orkambi to UK patients.
Leiden said that he is to meet with health secretary Matt Hancock to discuss the matter, with several ideas to break a deadlock with the NHS and NICE over funding for Orkambi that has been going on for nearly three years.
Leiden flew over to London for a grilling by MPs sitting on the influential Health and Social Care Committee to justify his company's pricing policies that have so far produced a stalemate, where around 9,000 patients have been denied access to CF drug Orkambi.
In the hearing Leiden said he is to meet on Monday with Hancock and Department of Health officials to discuss a deal similar to that seen in Scotland, which would see Orkambi supplied to NHS patients at a discount to the list pricing, pending further discussions about how to measure the drug's cost-effectiveness.
Leiden said that he could not accept the current offer on the table from the NHS, which amounts to around £10,000 per patient per year for all Vertex's approved drugs and any that are approved in the future.
This would amount to around £500 million over the next five years, and potentially more than £1 billion over a decade if the deal is extended.
But Leiden said that he is prepared to conduct further negotiations because of the pressing need to get Orkambi to patients in England.
He told the committee: "I feel their anguish. I have a sense of urgency of getting these drugs to patients. We will never walk away from these patients."
In his evidence Leiden complained about many of the aspects of NICE's cost-effectiveness assessments – most notably the 3.5% discount rate it applies when calculating the long-term benefits of medicines.
For drugs such as Orkambi that have the potential to extend life for many years, the last 20 years of life are "worth almost nothing" at that rate.
The committee heard from NICE's chief executive Sir Andrew Dillon, who urged Vertex to "do what virtually every other drug company does in these difficult circumstances" and accept the offer on the table.
But Leiden said he could not accept the NHS' offer for Orkambi and other CF drugs because it would impact on the revenues the company needs to continue with its research into CF and other rare diseases.
"Every other country will want that same offer. If we were to accede to that our total CF revenues would be £850 million pounds per year. That would not allow us to develop the next set of CF medicines. Vertex at £850 million pounds per year would go out of business, there would be no triple therapy. No new treatments for other diseases."
In her parting comments, the committee's chair Sarah Wollaston, said: "I hope that in all negotiations all parties will put patients front and centre."
US senators want answers on high drug prices
Meanwhile in the US, pharma bosses faced a grilling from the Senate's Finance Committee over the high price of branded prescription drugs in the States compared with other developed countries.
Appearing before the committee were pharma CEOs including AstraZeneca's Pascal Soriot, AbbVie's Richard Gonzalez, and US-based Merck & Co's Kenneth Frazier.
As well as facing pointed questions over pricing, the CEOs also faced criticism over the "thickets" of patents used to block generic competition and extend the period where they can charge premium prices.
During the three-hour hearing in Washington, DC, the pharma bosses said that prices had to remain high and pharmacy benefit managers – the "middlemen" in the US drug prescription system – are pocketing discounts instead of passing them on to patients.
But chairman of the committee, Chuck Grassley, Republican Senator from Iowa, said: "We've all seen the finger pointing. Every link in the supply chain has gotten skilled at that. But, like most Americans, I'm sick and tired of the blame game."
Senator Robert Menendez, Democrat Senator from New Jersey, where many drug and biotech firms are based, offered a "friendly warning" to the CEOs that if they did not take "meaningful action" to reduce "prescription drug prices" then legislation could follow.
While the New York Times described the hearing, which also involved CEOs from Pfizer, Bristol-Myers Squibb and Johnson & Johnson as "political theatre", it noted that the hearing could also be the first step towards legislation to limit drug prices in the US.
Pharma CEOs have not been receptive to proposals from president Trump to base US prices on a basket of other developed countries.
AZ's Soriot noted that while price controls in countries like the UK and France translate into lower prices, US patients have access to cancer medicines two years earlier.
He suggested this could be why US patients have generally seen greater improvements in cancer survival.
Merck & Co's Frazier said that it would be "immoral" to walk away from European markets just because of their lower prices.
Questioned by Texas' Republican Senator John Cornyn, AbbVie's Gonzalez conceded that the company has around 136 patents protecting its best-selling drug Humira – it has patent protection until 2023 in the US while it is now subject to competition from cheaper biosimilars in Europe.
While Cornyn said he supported drug companies making profits based on their research and development, he said that "at some point that patent has to end, that exclusivity has to end, so that patients get access to those drugs at a much cheaper cost".
Regardless of the outcomes of the hearings, it's getting harder for pharma firms in the US to avoid scrutiny from the public and the government alike when it comes to pricing.
This month it was Catalyst Pharmaceuticals' turn to feel the pressure – the company was forced to defend hiking the price of the rare disease drug Firdapse (amifampridine) from virtually nothing to more than $300,000 per year following criticism from Senator Bernie Sanders.
Earlier this month Sanders, a vocal critic of big pharma's pricing, wrote to Catalyst demanding to know the company's justification for increasing the price for the recently approved treatment for Lambert-Eaton myasthenic syndrome (LEMS).
Catalyst got the drug approved in LEMS last year, but before approval the drug, also known as 3,4-DAP, had been available to patients almost free of charge under a compassionate use programme.
In a letter responding to Sanders, Catalyst's CEO Patrick McEnany said that the list price was justified as Catalyst has an "array" of financial assistance schemes available to reduce co-payments and costs to patients to a "nominal affordable amount".
The "vast majority" of the 3,000 patients in the US with LEMS had not previously had access to Firdapse or a similar product, McEnany added.
Clinicians can now prescribe Firdapse, which will be delivered to a patient's door within two or three days, and in most cases the patient's out-of-pocket expense will be $10 or less, McEnany said.
The price hike will be absorbed by the rest of the US health system and was necessary to recoup the cost of clinical development, which included 70 non-clinical and clinical studies, including two phase 3 studies at the cost of several million dollars.
He concluded: "We respectfully question the notion that the use of an experimental product not approved by the FDA is an acceptable standard of care for LEMS patients – or indeed any patients."
Compassionate use was "never intended to be a final or even a long term mechanism for making drugs available to patients under the law," he added, saying that such a notion could undermine drug regulation in the US.
Sanders responded with a tweet claiming that patients are struggling to afford to pay for the drug.