When healthcare met digital health: the next chapter of pharmaphorum
Views & Analysis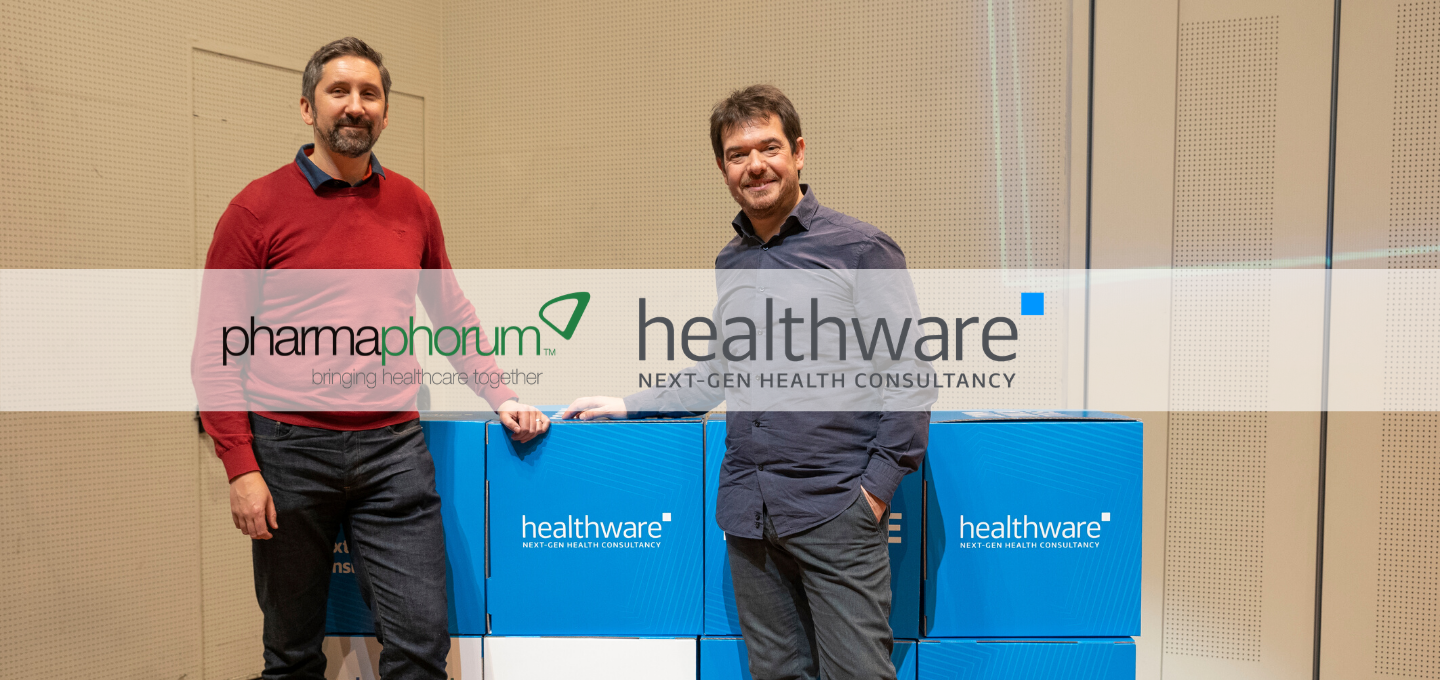 Back in 2009, when I was living in Windsor, I remember walking to the pub with my wife (then girlfriend) and telling her about an idea I had for a business.
Back then, Facebook was pretty new, but the concept of online communities was already flourishing and changing the way the world communicated. Doctors were talking to other doctors online, and patients were doing the same and becoming increasingly empowered.
But pharma was still being 'old school' in how it engaged and wasn't part of that conversation, even though it really needed to be.
So the concept of pharmaphorum came to mind – a new kind of publication that thought 'digital first', focussed on real opinions and ideas rather than advertorials; that would, critically, bring the voice of all stakeholders to pharma.
By the end of August 2009, pharmaphorum.com was live, launched with the same tagline it has today: 'Bringing healthcare together'.
As most entrepreneurs find out, converting an idea into a business has been about 100x harder than I thought it would be, but it has also been 100x more rewarding as an experience.
The last few years (particularly 2019) have been incredible for pharmaphorum. The publication is now one of the world's leading industry media channels, with over 250,000 visitors every month (I still remember getting excited when that hit 100!) and we also launched our own consultancy and creative agency a few years back.
pharmaphorum connect was born out of the realisation that the industry had a need for all the content skills and market knowledge we had built up from being a successful publisher, so we started helping clients directly to engage with stakeholders, still bringing healthcare together, but flipping the model around.
There are plenty of blogs out there about the lessons you learn in growing a start-up, so I won't go into too much detail, but there are some things that I feel have been instrumental in getting to where we are now (and you might find the recent podcast I did with Dr James Somauroo interesting on this).
Passion: Some people, quite possibly better 'business' people than me, don't care what sector they work in or what their product is, they just want to make money. For me, and most others, that's not enough. There will be hard times along the way and sometimes the only thing that will keep you going is the passion you had for the idea in the first place. Make sure you really have that belief in your heart when you start – you'll need it.
Team: You can certainly have a positive impact and make a good living being an individual expert in your field, but if you really want to build a business then at some point you will have to hire your first employee. For most businesses, the people within them are their single most important asset and I've been very lucky to find, recruit and retain some incredibly talented people who can do things that I can't. Look after your team and they will look after your business.
Stamina: It's often stated that building a business is a marathon, not a sprint, and it's very true. At the start you always underestimate how long it takes to get to a certain target and it's easy to convince yourself that by working 24/7 (isn't that what cool entrepreneurs do?) you will get there quicker. But keep an eye on burnout (I've been pretty close in the past) and take time out when you need to. Look after yourself as much as your team.
Support: A major part of why I've been able to devote myself to pharmaphorum is due to having a supportive family around me – particularly my wife who has lived every up and down of the journey with me. Being a hard-working entrepreneur comes with the risk of distancing yourself from those who care about you, but there are times when you really need them and it could be the difference between make or break.
So why have I chosen this moment, this blog, to be so reflective?
Because today the announcement went out that pharmaphorum has been acquired by Healthware Group, a next-gen health consultancy and full-service agency.
It's a decision that has been taken after much careful consideration – definitely not something that I had to do – but it ultimately felt like it was the right thing that I wanted to do.
Over the last few years, my passion for connecting pharma, doctors, patients and all the more 'traditional' players in health has had a new kid turn up on the block – digital health.
The industry is experiencing the most rapid digital transformation it has ever seen (substantially accelerated by necessity due to COVID-19), but medicine itself is becoming more about technology – from personal diagnostics that sit on your iPhone to digital medicines that monitor how you take your pills, or even digital therapeutics that replace traditional interventions completely.
Health is now about people, medicine and technology.
Back in 1997, Roberto Ascione, the CEO of Heathware, started his company because he saw – much earlier than anyone else – this coming convergence of medicine and technology (Healthware = healthcare + software).
By the time we met a few years ago he had established himself as a leading figure in digital marketing and digital transformation – digital being 'everything to do with health', in fact. We immediately connected and started to collaborate, which opened up the path to where we are today.
We are both passionate about the same things – accelerating innovation and technology to deliver better solutions, quicker to patients and consumers. But Roberto also had the realisation that to really drive change you need scale.
By becoming part of something much bigger, we can have an impact much more quickly than organically growing the business. And this applies to both sides of our business – the publication will be supported to grow but remain editorially independent (with me stepping back to becoming an occasional Guest Editor as I assume the role of Chief Content Officer at Healthware), while our consulting team can join forces with the many strategic, technical and creative experts at Healthware.
It's a pretty potent combination and an amazing collection of talented people.
What's really exciting is that this is not the end of the pharmaphorum story, as could have been the case with some deals. One of my team said to me recently that it must feel like I've given away my first-born child. As I told him, that's not how it feels at all – it's much more like seeing my first-born child go to school. I've seen the business grow and develop into something I'm incredibly proud of and now it's heading to an environment where it will have what it needs to grow further.
Bringing healthcare together has evolved into bringing healthcare and technology together.
The last ten years have been exciting, at times hard, often surprising and always rewarding. I have a feeling the next ten years are going to be in a different league.
This is not the end of the story – I'm only just getting started.
About the author

Dr Paul Tunnah founded pharmaphorum in 2009, which combines industry leading publications (www.pharmaphorum.com) with a specialist strategy and content marketing/communications consultancy (www.pharmaphorumconnect.com). He is a recognised author, speaker and industry advisor on content marketing, communications and digital innovation, having worked with many of the world's leading pharmaceutical companies and the broader ecosystem of healthcare organisations.
In June 2020, he became Chief Content Officer for Healthware Group, a next-generation integrated consulting group that operates at the intersection of the transformation of commercial operations and digital health, offering a unique range of services combining design, strategy, communication and innovation with technology and corporate venturing.
Connect with Dr Tunnah at https://www.linkedin.com/in/paultunnah/ or https://twitter.com/ptunnah