The sky's the limit for LEO Pharma's R&D hub
Views & Analysis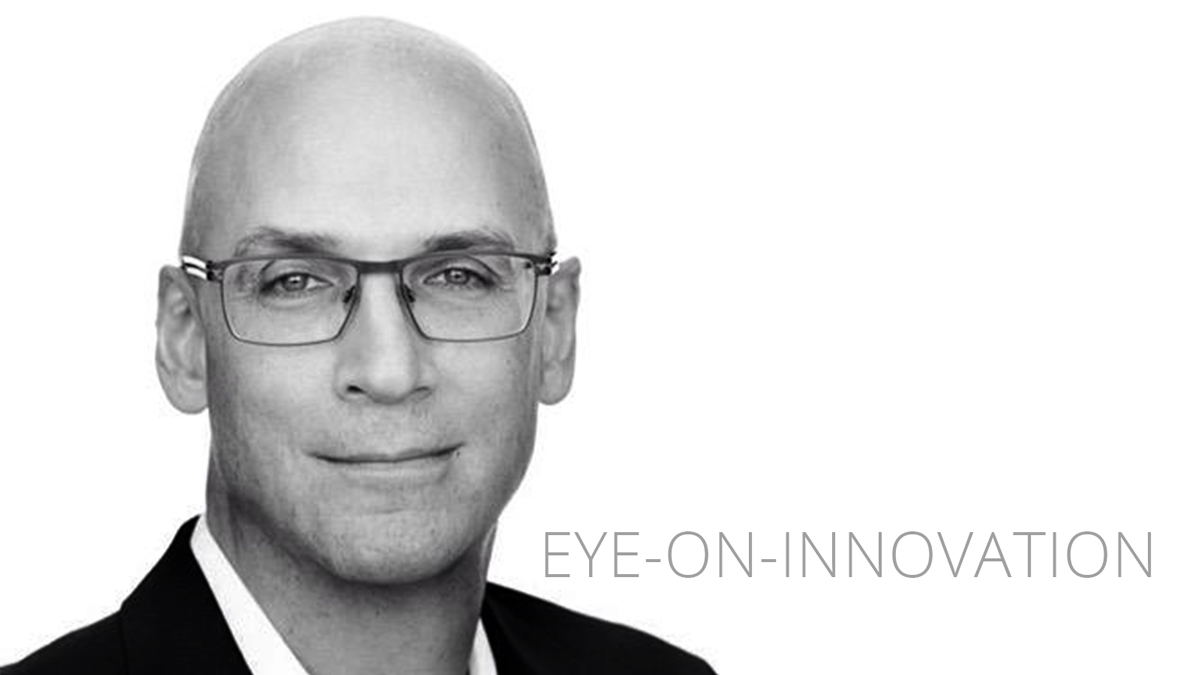 As part of pharmaphorum's eye-on-innovation series of interviews, Richard Staines speaks to Michael Sierra, Vice President of LEO Pharma's Science and Tech Hub, about how the firm plans to change the paradigm for people with skin diseases by pushing precision medicine forward in the field of dermatology. Focused on identifying up and coming technologies as well as technologies outside the industry that they believe can be applied to dermatology, the hub's team is using its expertise to build partnerships and help advance innovative product development.
LEO Pharma may not be the largest pharma company in the world, but according to Michael Sierra, who runs the LEO Science & Tech Hub in Cambridge, Massachusetts, this might be its biggest advantage.
The independent innovation unit, though well integrated with their parent organisation, runs at arm's length from LEO Pharma. While many leading pharma companies are establishing in-house innovation arms, Sierra argues that LEO's approach has a number of distinct benefits. Most significantly, the model gives Sierra and his team the luxury to freely work on challenging projects and allows them more flexibility than some of their larger competitors to invest in risky technologies.
After nearly a decade in various senior research posts at LEO, the company tasked Sierra and his small team to create the hub to form research alliances, setting them up in Cambridge, Massachusetts – a location many are recognising as the global leader in biotech - to gain access to cutting edge research and join forces with leading life sciences innovators in the US.
But as Sierra points out, while LEO Science & Tech Hub is working alongside many leaders in the dermatology space, it is not just interested in biotech R&D. In fact, an important aspect of the hub's strategy deals with researching and identifying promising technologies outside of their industry that it thinks have the potential to be translated and applied to its field of expertise.
At the core of the approach is the intent to conceptualise and develop an effective precision medicine platform for people with skin disease. Since the unit began operating around two years ago, Sierra and his team have initiated a number of collaborations with this goal in mind and will potentially deliver three novel technologies this year, all products focused on improving the patient experience and working toward enhanced treatment results.
Moving towards precision medicine in dermatology through cutting edge technology
In October, Sierra's R&D unit announced a collaboration with Elektrofi, a Boston-based start-up developing a low-viscosity protein formulation technology that is based on a project one of the company's founders worked on during his PhD track at MIT's Space Propulsion Laboratory.
The resulting formulation is of interest to the pharmaceutical industry as high-concentration/high-viscosity solutions cause pain at injection sites, so making the solution as "thin" as possible should enable more patient-friendly therapeutic solutions.
The hub is also exploring the potential of artificial intelligence and machine learning to make the R&D process more productive. Sierra's team is collaborating with Dina Katabi, PhD, Professor of Electrical Engineering and Computer Science at MIT's Computers Science and Artificial Intelligence Lab (CSAIL).
The collaboration is based around Katabi and her lab's expertise in machine learning. Their Emerald system, which uses WiFi-like radio signals to detect body movements, is currently used to monitor Alzheimer's patients. LEO Science & Tech Hub is adopting the system to remotely detect scratching behaviour of patients with eczema and psoriasis. The process will allow for greater patient engagement and the ultimate goal is to develop a standard measure for "itch" to be used for more comprehensive and meaningful data collection, a development which could substantially improve clinical trials.
"Using this data, we will be able to diagnose and understand how disease, flares, etc. arise. If we can monitor then we can predict." says Sierra.
Sierra's team has also joined with experts from Massachusetts General Hospital and Harvard Medical School to develop a more patient-friendly approach to taking biopsies.
Punch skin biopsies are painful and can leave scars, so Sierra's team is working with teams at Harvard who are developing novel imaging technology, and a disposable micro-biopsy device that could provide a less invasive alternative.
Sierra said: "Understanding different potential biomarkers at the molecular level and understanding how drugs interact with these biomarkers could give us so many insights." This deeper understanding of interactions between drugs and living systems could lead to earlier diagnosis of diseases, at a stage when they could be more manageable
Ultimately, Sierra believes that there is huge potential for the Science & Tech Hub, which is also looking into areas as diverse as gene editing and the microbiome.
Sierra and LEO are also putting their money where their mouth is. At the end of June, the company contributed $500,000 into the Advancing Innovation in Dermatology Accelerator Fund, an investment matched by the non-profit organisation Advancing Innovation in Dermatology (AID).
The fund's mission is to accelerate early stage research and development projects that are in line with LEO and AID's vision.
It's an attempt to bridge the gap between government and other early-stage funding, and Sierra will serve on a steering committee to guide investment decisions, while also providing strategic advisory services and product development assistance to the fund's awardees.
Pharma R&D 'broken'
Underpinning all of this is Sierra's belief that the conventional R&D model in the pharma industry is broken and will soon be disrupted by newcomers that are able to see opportunities that multinational companies will overlook.
He told pharmaphorum: "A lot of large organisations are just about managing risk. For that reason, we took this advanced R&D initiative outside at LEO." The Science & Tech Hub is in a fortuitous position in this regard, as it does not have to justify its investments to shareholders,
He insists that many projects in the pharma industry fail not because of issues with their scientific rationale, but because the big players are far too concerned about gaining a return on their investment. This short-termist attitude could be responsible for many of the problems associated with pharmaceutical R&D – where the failure rate is notoriously high, driving up costs and reducing efficiency.
Sierra argues that this single-minded focus on profits is counter-productive to science and ultimately to developing products that will radically improve treatment and in turn, change lives. LEO wants to help break this pattern and the Science & Tech Hub's model is proof of that. The company hopes that the arm's-length approach, and LEO's trust in Sierra's team of experts will produce important innovations over the long-term.
"The pharmaceutical industry is going to be disrupted at the interface between patients, doctors, healthcare professionals and payers. It is going to be disrupted in the same way that Uber and AirBnB have disrupted other industries."
"Amazon, Google, Facebook, and Apple – they are all moving into healthcare. They are all innovating. We want to be on that train, we don't want to be under it," said Sierra.
Forging new relationships
Another topic that Sierra is passionate about is the nature of partnerships. He points out that human relationships fail if each individual focuses solely on their own needs, and that scientific collaborations are no different.
"A lot of companies go into collaborations, but they are thinking about it in the wrong way. It is about what we can put into a collaboration – that is the way we work at the Science & Tech Hub."
By focusing on the science and forging relationships based on trust and mutual respect instead of the next milestone payment, Sierra believes that his team will continue to grow and build a strong reputation throughout the US. He is also confident that they will play an integral part in the wave of innovation on the horizon for the field of dermatology.
ABOUT THE INTERVIEWEE
[caption id="attachment_44644" align="alignleft" width="180"]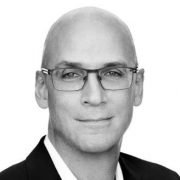 Michael Sierra[/caption]
Michael Sierra, PhD, is VP of LEO Science & Tech Hub, an advanced innovation arm of LEO Pharma. He has authored/co-authored more than 30 scientific publications and held lectures at scientific and industry meetings across the globe. With 26 years' experience in drug R&D, Dr. Sierra has a proven track record of leading drug discovery teams yielding 18 clinical candidates.
At his current position, Dr. Sierra is leading a team of scientists with expertise in pharmacology and data science to explore technologies such as imaging, minimally/non-invasive biomarkers, and artificial intelligence to advance precision medicine in dermatology. He has an insightful perspective of what's on the horizon with these disruptive and transformative technologies with respect to helping patients predict, diagnose, understand, and monitor their diseases.
Recently, Dr. Sierra was a featured speaker at the 4th Annual Dermatology Summit, 3rd Annual Dermatology Innovation Forum and 2017 Nordic Precision Medicine Forum. Dr. Sierra and his team at LEO Science & Tech Hub were finalists for the 2017 Xconomy Award - Newcomer of the Year.
Prior to this position, Dr. Sierra held the positions of Director of Medicinal Chemistry, Director of Chemical Research, Director of External Discovery and Executive Director of Translational Research at LEO Pharma (Denmark).
He received his BS in chemistry from Ohio Northern University, PhD in chemistry at Wayne State University (USA) and held a 2-year post-doctoral position at Ecole Polytechnique, Palaiseau, France.