Livongo looks to set itself apart from digital health rivals
Views & Analysis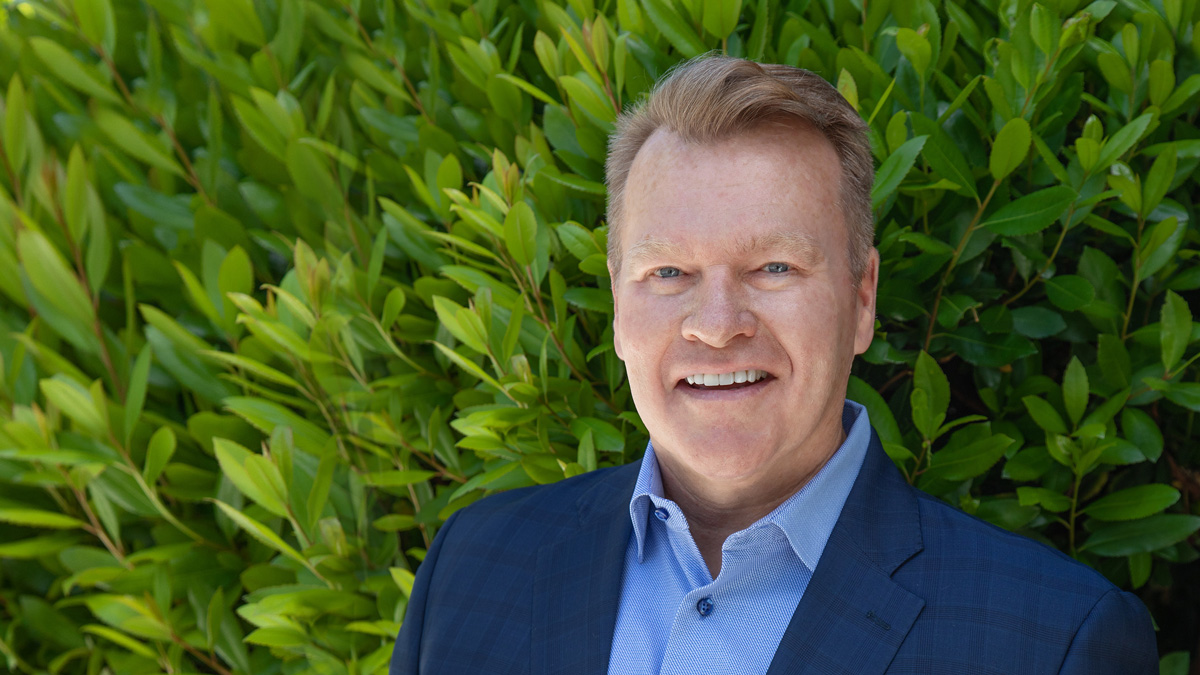 Paul Tunnah sat down with Livongo's CEO Zane Burke to discuss how he has applied lessons from bigger companies in his new role and his thoughts on health tech's relationship with patients and pharma.
When influential US pharmacy benefit company Express Scripts announced the digital apps that had made it into its first ever formulary for digital therapeutics, health monitoring and insights firm Livongo took centre stage as the preferred choice in three product categories.
The company's technology offers clinically based insights to users to help them stay healthy, in particular by offering personalised health signals to users. Its Livongo Health for diabetes, pre-diabetes, and hypertension were all named as preferred options in their categories,
Express Scripts' nod is especially notable considering how crowded the digital health tech space is becoming.
Zane Burke, the company's CEO, believes that one key differentiator that has helped Livongo is its "maniacal" focus on the customer experience.
"It's one thing to have data, but we need to be able to put it in the context of where and when the person wants it"
"People with diabetes have often been given hard-to-use devices and called at six o'clock at night and told, 'If you don't take care of your condition, you're going to end up having a foot amputated or going blind'," he says. "We wanted to move away from that and focus solely on helping people to live their life.
"On the science side, the way we read health signals is another big differentiator. All of us are giving off health signals, whether it's blood pressure, glucose readings or weight management. We take that, synthesise it, and send the best clinical information back to you. At the same time, we learn about you as a person so we can personalise the message to you and look at how we use consumer behavioural science to motivate people."
Burke says Livongo aims to do that "in the moment that a person is deciding to do something about their life".
"In that moment, they're the most coachable. Every time we use data science to coach, there's a human on the other end – certified diabetes coaches, nutritionists, nurses, etc. who are there in those times of need or when the member wants to schedule it.
"The core of the platform is really the data science on the consumer behavioural side, and on the clinical side taking all that data, aggregating and interpreting it, and applying it back into the life flow. That's a big piece that people often miss – it's one thing to have all this information, but we need to be able to put it in the context of where and when the person wants that data. What's unique about our model is putting all those things together."
From big corporations to a health startup
Burke previously spent 23 years at Cerner Corporation in a variety of roles, culminating in being the president of the company, and seeing the organisation grow from $150 million in revenue to $5.5 billion.
But he was eventually tempted towards Livongo by a desire to have more of a focus on the patient.
"I actually had the chance to go to organisations much larger than Livongo," he says, "but I thought Livongo represented the biggest opportunity in the future and felt like the best cultural fit for me – mission driven and very much focused on the consumer experience.
"It has been really fun, but very different from my previous roles. I went from running a behemoth organisation with 27,000 people to working with about 400 employees – up to 650 today."
Nevertheless, Burke has found that his experience in larger organisations has been useful for a company growing as fast as Livongo.
"I've got to always be thinking about how large this company is going to get and setting up the right kind of scale for what we're going to do. When you're doubling in size almost every eight months, it's going to create stress on the business. I need to know how that's going to play out, and ask how we create the processes, systems, discipline and rigour that will allow us to minimise some of the bumps we're going to feel as we grow at that kind of pace."
When asked if anything has surprised him when moving into this market, Burke says that he has found the market to be even bigger than he thought it would be.
"I joined because I thought it was a huge opportunity, and every minute I spend here, the more I realise just how big the unmet need is.
"The biggest difference for me is the speed at which the space and the company are developing. It can be hard to think through things when you're growing so quickly.
"You're taught not to drive a car with both feet – don't put one foot on the gas and one on the brake. But that's what my role is like here – I need to drive the company forward, but if it looks like we're going to do anything that could harm us from a member satisfaction, clinical outcome or financial point of view I need to tap the brake a little bit."
"We're with patients 99.9% of the time that they're not with a clinician, so we can give HCPs insights into what's happening there"
Working with HCPs
With a service like Livongo it's important not just to focus on the patient but also to keep doctors on board. Burke says that in order to do this Livongo focuses on the data they can provide.
"We're with patients 99.9% of the time that they're not with a clinician, so we can give HCPs insights into what's happening there. We're integrated with most of the large EHRs, so we can do it through direct integration. Members can decide to simply click a 'send' button, and it'll send trended data to their physician."
To help ensure that flow of feedback from physicians and patients, the company works directly with health systems, and also has a number of clinicians on staff who are also, in some cases, users of their solutions. They also employ data scientists to help inform them how people are actually using the technology.
Livongo has also struck up relationships with other sectors of the industry, such as medical device and pharma companies, because, as Burke puts it, they see them as part of the same ecosystem that benefits Livongo's members.
"Some people might wonder why Livongo, for instance, has telehealth relationships with Doctors On Demand and MDLive – but our members are going to enter the health system from time to time, and we want to make that transition very simple.
"It's the same on the pharmaceutical side – our members are going to need those medicines. We have a lot of data, insight and information.
"But since we're so member-focused, we need to ensure that whatever we do first and foremost takes care of them. We need to think about how we do de-identified studies, and how we identify the right kinds of drugs based on what we see in the health signals that are coming from people. It's the natural next step for us, but we want to do it in a responsible way because our mission is to serve our members as best as possible."
Likewise, the company has got a number of devices cleared by the FDA, such as its blood pressure cuff – and Burke says that, despite regulators often struggling to keep up with digital health innovations, they are a "healthy part of the system" that will ultimately benefit companies like Livongo by giving consumers confidence.
Looking to the future, Burke says he would like to eventually see Livongo have a significant impact on the healthcare landscape:
"I hope we will have changed the cost curve, that we will have created a great healthcare experience, and it won't just be for a select handful of people – it will be available across a broad set of the population, not just to the financially advantaged or just in the US and for particular conditions. That will hopefully mean we have made a difference in people's lives, because it's not really about the condition. It's about what people want to do with their lives – whether that's playing the guitar or going to a football game or spending time with their loved ones. That's really what we're trying to accomplish."