How digital is reversing fortunes in R&D
Views & Analysis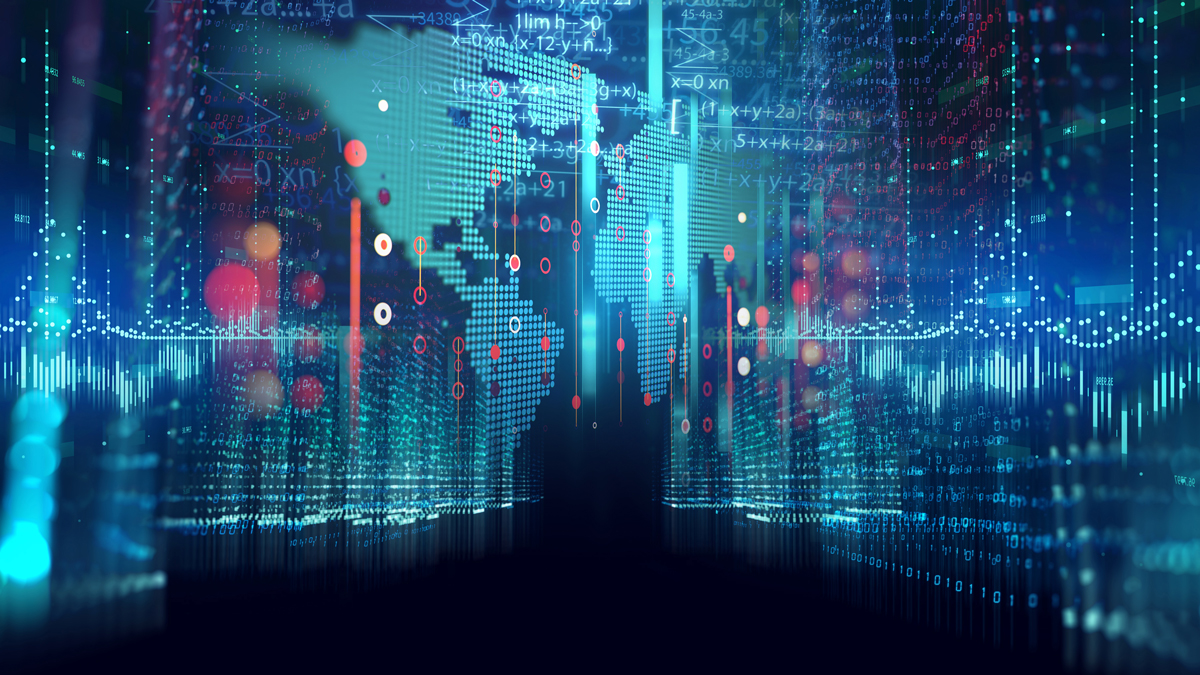 A new report lays out the ways digital transformation could reverse the trend of declining ROI in pharma R&D.
R&D costs are skyrocketing. In 2010 the mean cost of bringing a new asset to market was $1.1 billion; in 2018 it was $2.1 billion, with clinical trials making up an increasingly large share of this cost. Meanwhile, the mean projected return on new R&D investments fell to 1.9% from 10.1% in 2010, according to an ongoing analysis by Deloitte.
Tom O'Leary, chief information officer at ICON, says there are a number of factors behind this decline in return on investment (ROI).
"Costs are continuing to increase as more capabilities become available," he says. "Therapies have become more targeted, and gone are the days of blockbuster drugs. The efforts to identify those patients who are going to benefit most from a drug takes a considerable amount of time and effort. In addition, patients are living longer and so require more medicines."
ICON's recent report, Digital Disruption in Biopharma: How digital transformation can reverse declining ROI in R&D, looks into the digital technologies that could help reverse this trend.
The authors argue that technologies like AI, Big Data and advanced analytics could have huge impacts on the productivity of R&D, but that harnessing the full potential of these new technologies will require significant organisational change.
"The whole area of digital often requires the patient to engage via devices… It will be essential to show that the drug or device a company has developed is best option for the patient"
Tom O'Leary, ICON
From big data to advanced analytics
The report highlights a few technologies that are likely to have the biggest impact on R&D in the next few years.
The first are Big Data and real world data (RWD), which are becoming increasingly prevalent as digital devices become more adept at capturing myriad signals from patients in a variety of settings.
"For example, combining historical information from EHRs with imaging, genetic and molecular test data is driving the development of highly targeted oncology treatments, such as CAR-T and other cell therapies, giving hope to patients resistant to more conventional approaches," the authors say.
Like many in the industry, the authors predict that AI will see a boost in importance concurrent with the rise of Big Data.
"If Big Data is the raw material of digital transformation, AI is the engine that sponsors rely on to make use of it. AI powered capabilities, including pattern recognition and evolutionary modelling, are essential to gather, normalise, analyse and harness the growing masses of data that fuel modern therapy development.
"AI has many potential applications in clinical trials both near- and long-term. These range from automating routine study data entry functions, to analysing EHR data to find suitable candidates and sites for clinical studies, to monitoring and encouraging patient compliance with study protocols, to adaptive dosefinding, to discovering and modelling potential new molecules and therapies."
Applying advanced statistical models to the new data being made available to pharma could also improve R&D productivity, they add.
These models can be particularly useful for conducting smaller studies that are gaining importance as therapies increasingly target smaller patient populations.
Other potential uses of advanced statistical modelling include establishing synthetic control arms and shared control arms for platform trials, in which multiple therapies are evaluated against one control group, often by different sponsors.
The report also lists some technologies that are perhaps further away from widespread adoption but still likely to have a huge impact on R&D in the near future – including organs-on-a-chip in preclinical models, blockchain for data integrity and transparency, and quantum computing for solving complex problems.
With such a variety of technologies becoming increasingly essential to pharma's fortunes, the inevitable question is whether companies can really hope to harness all of them in the face of low internal resources and understanding of these advances, and the report says that finding the right partner – often big tech companies making forays into the healthcare space – can be key here.
O'Leary also says that partnerships with tech firms will be important for pharma for the "foreseeable future".
"Pharma has the scientific knowledge to know how the molecule or device works, while technology companies know how to incorporate that into the technologies," he says. "They are working very closely with industry to be able to produce the analysis that shows whether the drug and device are safe and efficacious and worthy of consideration for approval."
The future is here
Despite the currently-gloomy outlook for ROI in drug development, it is at least comforting to see that the digital transformation of the pharma industry is already underway and likely to accelerate.
In a survey of almost 350 executives, managers and professionals in biopharma and medical device firms published in the report, nearly 80% of respondents said their company plans to use, or is using, AI or Big Data approaches to improve R&D performance. This is up from only 36% in 2017.
The umbrella category of AI and advanced analytics was seen as the digital technology with the most potential to improve R&D productivity. Close behind were identification of biomarkers and use of EHRs and clinical registries, which are themselves likely to use AI tools to optimise efficiency and effectiveness in various ways.
Respondents ranked targeting biomarkers as the therapeutic approach most likely to benefit from digital technologies, followed closely by gene therapies, customised therapies targeting specific disease stages, comorbidities and other specific patient characteristics.
The authors also note that these technologies have already resulted in the breaking down of internal silos or formal reorganisation, or both, at 70% of survey respondents' firms.
"The [landscape] is certainly improving," says O'Leary. "The pharma industry is doing more and more piloting. They are getting more comfortable with it and they're doing the comparative work to prove that the new technologies they are employing are ones that compare favorably to prior processes.
"Meanwhile, regulatory authorities are openly encouraging the use of new technologies and capabilities as well, which is exciting to see. More drugs and devices are getting approved than ever before, often in smaller patient populations and in under-served therapeutic areas, because we're able to show that these are the patients that are going to get the best outcomes from the intervention."
He notes, though, that while technological adoption in pharma is speeding up, it might take some time before these transformations are truly widespread.
"Why hasn't it become the practice that everybody is employing today? The reality is drug development takes a long time, and there's an awful lot of activity that has been set up and is still ongoing. Companies aren't going to change their processes or technologies mid-stream on the development of other drugs. They're instead looking for new assets in the pipeline to try these new capabilities on."
To stay adaptable for future technological developments that may arise, O'Leary says that pharma must maintain this appetite to trial and test new innovations.
He adds that to boost adoption of new tech, pharma needs to continue to drive patient engagement.
"The whole area of digital often requires the patient to engage via using devices or sensors that capture the data needed.
"Going forward then, it will be essential to show that the drug or device a company has developed is the best option for the patient and the aftercare of the patient in their daily lives – and this can be achieved through taking their voice into account at all stages of development."