Digital health round-up: Expert team prepares for digital transformation of NHS and more
Views & Analysis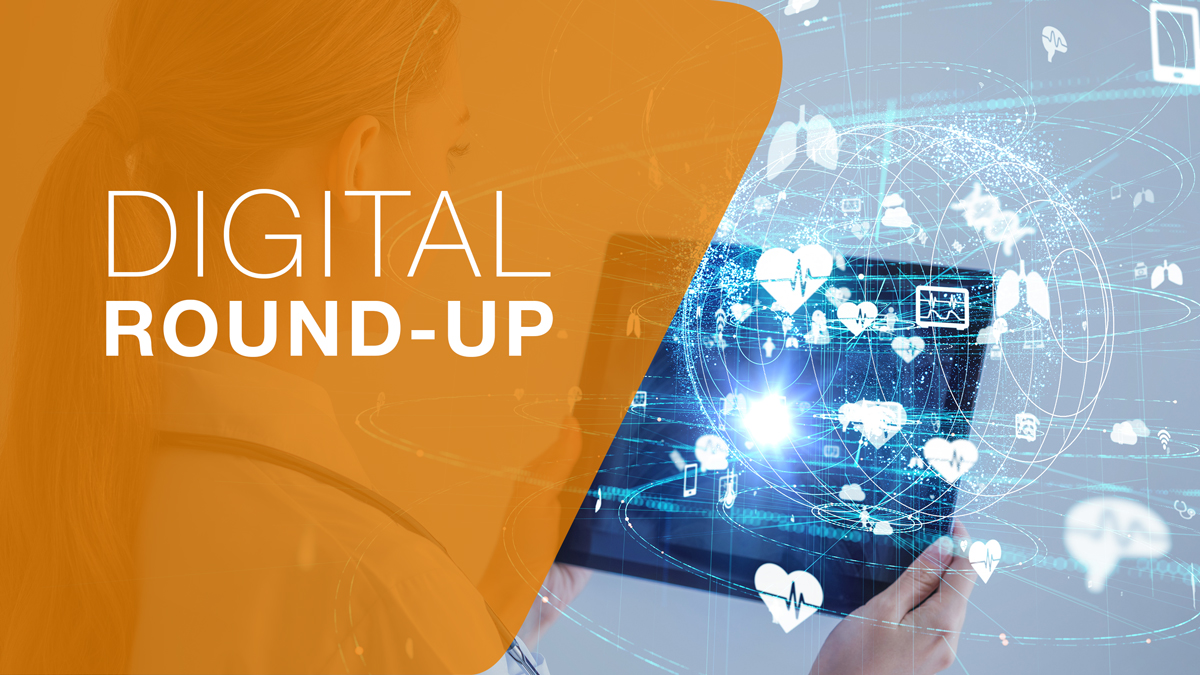 England's NHS is gearing up towards the 'go live' of a new digital transformation team that aims to drive service improvement using health data and technology.
The government announced the creation of NHSX last month and there are now 10 days to go before the official launch, said health minister Nicola Blackwood at a digital health conference.
Blackwood was speaking at Delving into Digital, an event hosted by the Association of Medical Research Charities (AMRC).
The new unit has been created to help implement health secretary Matt Hancock's technologically-driven vision for the NHS, as well as the long term plan to improve services.
NHSX will bring together various different partners from across the health and care system to improve digital services, Blackwood said in her speech.
She said that the new organisation will improve quality of care, efficiency, and benefit both staff and patients.

Nicola Blackwood
NHSX's responsibilities after go-live include setting national policy for NHS technology, digitqal and data, including data-sharing and transparency.
It will also develop and agree and mandate clear standards for use of technology and ensure NHS systems can interact with each other across health and care.
Other tasks will be to ensure all NHS source code is open by default so that anyone wanting to write code for the health service can see what is required.
NHSX will also develop and implement cyber security standards, and champion and develop digital training skills and culture, following recommendations in the government-commissioned Topol Report into the health service's digital health training requirements.
In her speech Blackwood outlined there are still barriers to use of digital technology that need to be overcome.
BMS signs AI-based trial design deal with Concerto HealthAI
Bristol-Myers Squibb and Concerto HealthAI, which specialises in using AI and machine learning technology to help generate 'real world' evidence for trials has announced a multi-year strategic agreement that will apply the technology to design faster and more efficient and trials.
Bristol-Myers Squibb will use Concerto HealthAI's eurekaHealth technology platform, to accelerate investigate novel health economic outcomes and clinical development synthetic control arm studies.
With this agreement, the companies will advance the use of RWE for regulatory purposes, validate clinical application of AI solutions and execute clinical studies to advance patient care.
The move follows the FDA's 21st Century Cures Act, which called for more use adoption of real-world evidence in clinical trials and post-approval studies.
In December 2018, the FDA published a framework to assess RWE in regulatory decisions and approvals.
Concerto HealthAI integrates data from sources including CancerLinQ, a platform that collects and analyses real-world data from patients at practices nationwide and delivers knowledge back to physicians and researchers.
CancerLinQ is developed and operated by CancerLinQ LLC, a non-profit subsidiary of the American Society of Clinical Oncology (ASCO). As an exclusive licensee, Concerto HealthAI works closely with CancerLinQ to broaden the use of RWE for pre- and post-approval studies.
Phones could alleviate loneliness in over-50s
Mobile phones can help alleviate loneliness among the over 50s, according to a report commissioned by Vodafone.
The report sets out how technology can play a vital role in alleviating loneliness in older people by keeping them connected to their family and friends for longer.
It also highlights the fact that a significant number of older people are not confident in using technology, including accessing the internet.
The report, which was backed by health secretary Matt Hancock, also looks for the first time at the financial implications of loneliness in the over 50s.
According to the report, the health and wellbeing impact of loneliness on those aged over 50 amounts to £3.9 billion a year.
Alongside these costs to individuals, there are additional costs to the public services and employers of £1 billion and £800 million respectively.
These costs are felt in every part of the country, with yearly costs of £160 million across both the West Midlands and Greater Manchester Combined Authorities and £420 million across London.
Technology could be used alongside traditional community services to help social interaction, according to the report.
Learning to use the technology could therefore help older people remain independent in their homes and communities and increase their confidence in day-to-day living.
Factors increasing the chances of loneliness include being widowed, disabled or in poor health, living alone, or having caring responsibilities.
The government launched a loneliness strategy for older people in October last year, attempting to bring together efforts from across a range of government departments, community groups and charities.
FDA warns over defibrillator cybersecurity
The FDA and US government cyber experts have warned that hundreds of thousands of implantable defibrillators from manufacturer Medtronic are vulnerable to hacking.
Late last week the regulator warned about the issue in a safety communication, while the US Department of Homeland Security also flagged more details about the cybersecurity issues in the company's wireless protocols.
It's not the first time the FDA has issued cybersecurity alerts about Medtronic products – in February last year a recall affected some of the company's implantable defibrillators, although these were caused by separate manufacturing problems.
The agency's new communication expands on a number of products previously identified in a note about cybersecurity last autumn.
Further details were outlined in a notice from a team of experts in cybersecurity from the Department of Homeland Security (DHS).
According to the DHS attackers could exploit vulnerabilities in the wireless communication system between the monitors that read data from Medtronic's devices and relay them to doctors.
But authorities noted that although the skill level required to carry out attacks was quite low, they are unlikely.
This is because an attacker would have to be physically close to the device, such as within the same room, in order to make a strong enough connection.
While Medtronic develops a fix the FDA said doctors and patients can protect themselves by ensuring they use only remote monitors from Medtronic.