Deep Dive: Digital Health Innovation 2020
Views & Analysis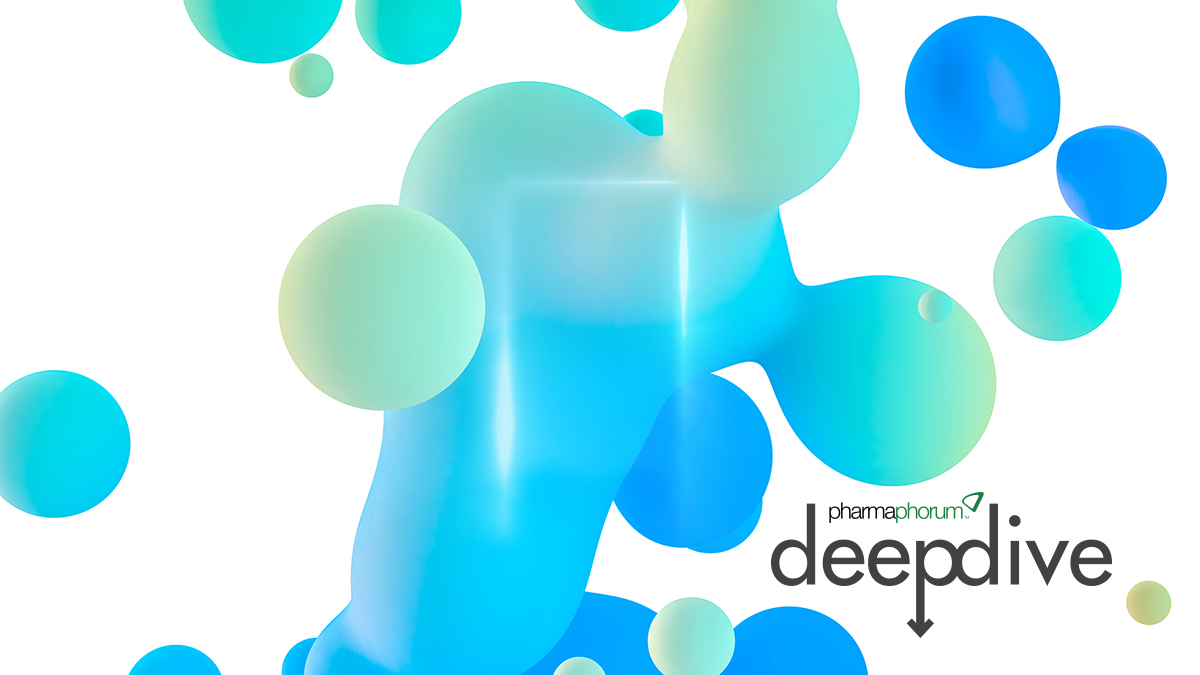 Most of the digital health experts we spoke to for this issue of Deep Dive made one thing clear – no one can really say what the future holds for digital tech in the pharma and healthcare industries.
But this isn't necessarily a bad thing – our interviewees also stressed that if companies can remain adaptable and innovative, there are myriad opportunities to thrive during and after COVID-19. In this issue we hone in on some of the tech that is set to change healthcare forever – including VR, AI and digital therapeutics – and look at how pharma can best harness themWe also examine how the pandemic is affecting digital sales, patient support programmes and HCP consultations, and speak to some exciting digital start-ups that are bringing new ways of managing health into systems like the NHS.
The key elements driving the success of digital health
Ahead of Frontiers Health 2020, steering committee members Roberto Ascione and Paul Tunnah from Healthware give us their thoughts on the trends driving the bright future of digital health
A "pivotal moment" for digital health adoption
Former chief digital officer for the NHS, Juliet Bauer, is now applying her experience to the private sector through video consultation firm Livi. She shares her thoughts on how well the NHS is integrating digital health and what the public and private sectors can do to further boost adoption
What will the digital health ecosystem look like post-COVID?
Digital health had already been building a presence before the pandemic, but the tools it offers have been essential to counter the disruption caused by the coronavirus, reports Richard Staines
Germany's digital health changes will boost digital therapeutics in Europe
Digital therapeutics are gaining momentum worldwide and offer developers, including pharma, both a huge opportunity and a stimulating market access challenge, say Olaf Schoeman and Emanuele Arcà
Digital therapeutics: Why human psychology is key to adoption
How can we boost low adherence rates for digital therapeutics? The psychology of the 'therapeutic alliance' might help
Navigating the NHS as a digital start-up
We speak to finalists from the Greater Manchester Future of Health accelerator to find out how digital start-ups can overcome the challenges small companies face in bringing their technologies into the NHS
Building the infrastructure for successful digital health start-ups
2020 might go down as the year digital health truly begun to boom – but to continue thriving, health tech start-ups will need a strong support network and an environment that fosters innovation.
Two decades of digital: the changing habits of pharma and HCPs
When Chris Cooper launched his 'European Prescriber Guide' software twenty years ago, he was among a select few taking digital in pharma seriously. He tells pharmaphorum how pharma can learn from the past to enter an innovative future
Thriving in COVID-19 with flexible marketing strategies
Pharma sales is set to change forever. To keep afloat in the current climate, teams need to embrace flexibility and remember that traditional content won't work in new contexts, say experts from Syneos Health
VR, COVID and ensuring safety with cutting-edge tech
Not too long ago virtual reality (VR) tech might have seemed like a dream, but now it's being harnessed by the healthcare industry for a wide variety of purposes
3 innovations booming during COVID and how to adopt them successfully
Research Partnership's Vicki Newlove explores research into digital change during COVID-19 to find out what business questions pharma needs to address to succeed with innovations.
A new dawn for clinical trial management
It's time for pharma to take a 360-degree view of its clinical trial data and step into the future with near real-time study management.
• Read the latest issue Deep Dive: Digital Health Innovation 2020 in full
pharmaphorum's digital magazine Deep Dive provides objective, issue-driven views, analysis, high-level interviews and unique research for pharmaceutical companies, biotech firms and the wider healthcare sector.
In 2020 Deep Dive will have special focuses on disruptive technologies in pharma, R&D innovation, market access and commercialisation, oncology, sales & marketing innovation, digital health and patient engagement. Subscribe to future issues of Deep Dive.