4 tips for switching to virtual meetings
Views & Analysis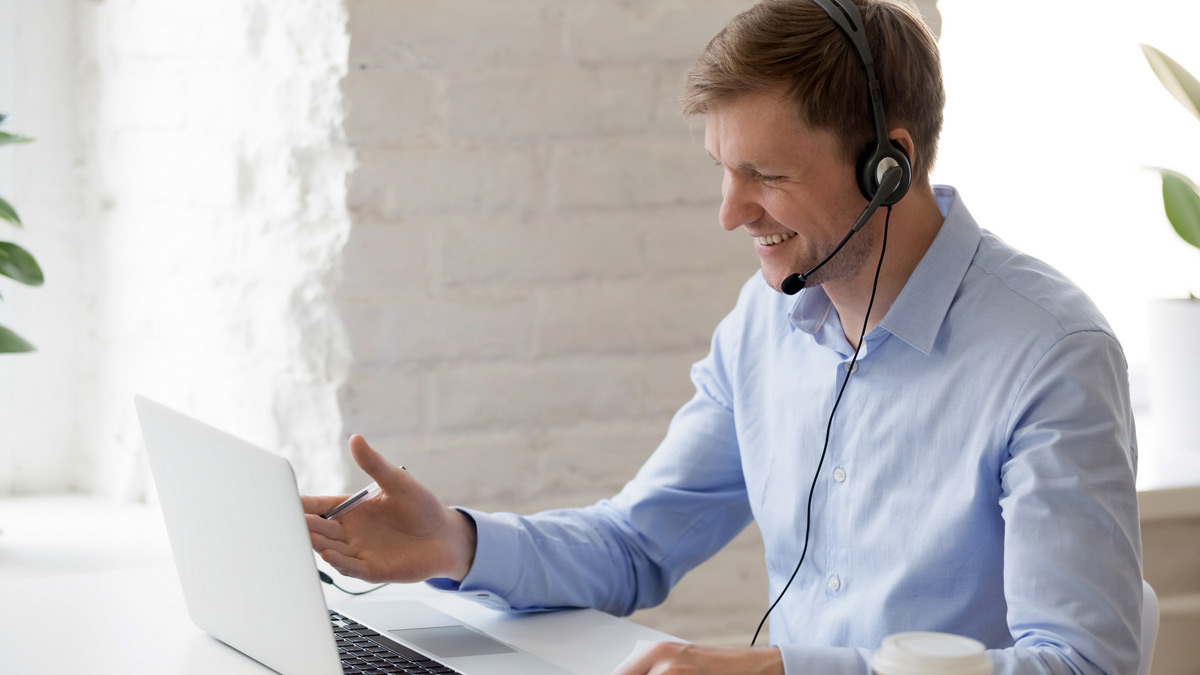 Coronavirus has forced pharma companies to take their meetings online – including everything from small team calls to major congresses. But there's more to creating a successful virtual meeting than just transferring content to Zoom. We spoke to Open Audience's founder Leslie Robertson to get his tips on how to make the switch to virtual a smooth one.
---
1. Make sure your content works for a virtual meeting
Creating a virtual meeting isn't always as simple as just taking content planned for a physical meeting online. Companies need to ask themselves if that content is fit for purpose in the new medium.
"A standard healthcare meeting, with key opinion leaders on stage talking to people with dozens of complex slides, isn't actually the kind of content that you can just rush to virtual," says Robertson.
"It's a mistake to take the slides you've already got, send an invite to everybody to come onto a platform, then just talk for three hours. The content and structure are not going to be right. Engaging an online audience requires a different approach from engaging them face to face."
Two alternative methods he mentions are breaking meetings into manageable chunks – which needn't be more than one or two hours long – and creating a workshop environment by breaking the delegates into groups to discuss and provide feedback.
"It almost has to be like a slot machine in Vegas. Things have got to flash, and you've got to ask questions. You have to do that every 10, 15 minutes or people will just drift off and do their emails, make a cup of coffee, or hang the washing out."
"Often online, people forget to measure the value of what they're doing. They get caught up in making sure the technology works"
This means that companies also need to make sure they have presenters who can be engaging online – which doesn't necessarily require the same skills as being engaging in person.
"It might be someone who's better at asking questions and getting people to think about topics before they introduce the next speaker, as well as energising participats by asking them small questions about how they are feeling."
2. Measure value
That said, many of the same principles that make a good in-person meeting still apply online.
"You need to ask what your intended outcome is. What are you trying to do differently? How are you going to measure whether you've achieved it or not?" says Robertson.
"Often online, people forget to measure the value of what they're doing. They get caught up in making sure the technology works."
3. Have a smooth operation
We're all now familiar with the minutes (and sometimes hours) spent trying to make sure everyone in a video conference can see and hear each other, but Robertson says this is easily avoidable if the right steps are taken beforehand.
"Get somebody who knows what they're doing to run it. You need someone who's going to manage the fact that half the people are not going to be able get on.
"You might want to give out a WhatsApp number and have someone on the tech team help people who can't join. It can even be worth contacting people the day before to make sure they can get online.
"If you're doing a high-value, high-profile call, you can't leave it down to everybody just clicking a link and connecting two minutes before the meeting starts."
He adds that companies need to be prepared internally too.
"You need to figure out who's running the meeting, who holds the slides, who collects the slides in advance. People don't want to see the speaker's desktop or email inbox while they're trying to get a presentation to load. You need to run virtual meetings as professionally as you would run physical meetings."
4. You might not even need a virtual meeting
Finally, Robertson cautions against "running headlong" into virtual meetings – and losing credibility as a result – when there may be plenty of other, more appropriate options.
"You need to pause, take a breath, and actually think about what you're trying to achieve. Is virtual the right thing for the event that you're planning to run?
"You can collaborate online in many different ways. You can pull together information before the meeting so that the actual call can be shorter. You can repurpose a meeting so that it is more a briefing or update conversation and less of a formal event. You can collaborate via email. You can set up a WhatsApp group. You can speak to experts individually on one-on-one calls. You can always ask people how they want to be communicated to."
He says his ultimate advice to healthcare companies would be that there are some clear principles to follow when planning virtual meetings.
"Often companies won't be prepared. They won't think about the structure, they won't think about what they have to do to engage a virtual audience, they won't think about timezones. They won't think about the fact that not everybody will be on, that some people might listen to it afterwards if they can.
"They need to keep to the same standards they would follow when creating a physical meeting."
About the interviewee

Leslie Robertson is the founder and CEO of Open Audience. Before founding the company, Leslie enjoyed a 26-year career with AstraZeneca, where he held many senior leadership roles around the world. Leslie also facilitates and presents at events and provides executive leadership.