Shire liver drug fast-tracked in US
US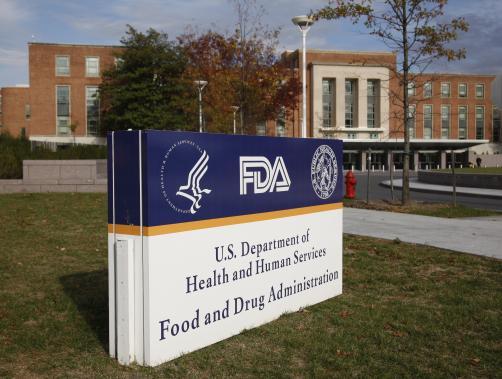 A Shire liver drug is to be fast tracked by the US regulator, as the firm takes on Gilead and Intercept in the race to develop medicines for non-alcoholic steatohepatitis (NASH).
The US Food and Drug Administration has granted fast track designation for SHP626, also known as volixibat, for NASH patients with liver fibrosis.
Shire is developing SHP626 as a daily, orally administered inhibitor of the apical sodium dependent bile acid transporter, a protein primarily responsible for recycling bile acids from the intestine to the liver.
There are no drugs as yet approved to treat NASH, a serious chronic liver disease.
The FDA's fast track designation allows for more frequent meetings with the regulator to discuss development, more support with clinical trial plans, and a fast review of a filing if the drug seems effective in trials.
Shire's application for a fast track designation was supported by preclinical and phase 1 studies.
Irish-headquartered, London-listed Shire will begin a phase 2 trial of SHP626, as a randomised, placebo-controlled, double-blind study to evaluate safety, tolerability and efficacy of three doses of volixibat over 48 weeks in adults with NASH.
The study will conducted in the US, Canada and the UK.
Phase 1 studies have shown volixibat produced gastrointestinal side-effects, predominantly diarrhoea. While this occurred in most patients, it was not considered serious.
There was one serious adverse event related to volixibat – alanine aminotransferase elevation – that led to the discontinuation of the drug.
Shire is competing with Gilead and Intercept to develop drugs for NASH. Earlier this year, Gilead bought Nimbus Therapeutics' liver drug subsidiary for $1.2 billion, and its lead drug, NDI-010976.
Nimbus' drug is in early clinical development, while Intercept's obeticholic acid is in phase 3b development for NASH.