AbbVie/Roche's Venclexta produces complete remission in 10% of hard-to-treat CLL patients
Clinical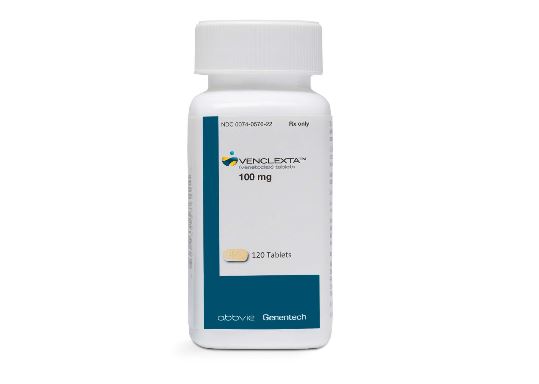 AbbVie/Roche's Venclexta (venetoclax) has produced a high overall response rate in chronic lymphocytic leukaemia patients with the 17p deletion mutation, a sub-group who do not respond well to most existing treatments.
Approved by the FDA in April and awaiting European approval in this patient group, the drug is tipped to be a blockbuster, with estimated sales of $1.5bn by 2020.
Data backing up its effectiveness was published yesterday in The Lancet Oncology, showing a 79.4% overall response rate in in patients with refractory and relapsing CLL with a 17p deletion mutation. Most remarkably, 10% of patients achieving complete remission, or complete remission with incomplete recovery of blood counts and nodular partial remission.
A further 18 patients had no signs of disease at a molecular level. Most CLL patients relapse or are refractory to treatment, meaning they often have significantly shorter periods of remissions before treatment is required again, or they do not respond to treatment at all.
The new data further strengthens the position of Venclexta in the increasingly crowded field of CLL treatment. Venclexta is also important to AbbVie as the company hopes to combine it with its already approved Imbruvica (ibrutinib), another blood cancer drug it shares with Johnson & Johnson.
AbbVie is also looking for big-sellers as its Humira (adalimumab) for inflammatory diseases, currently the top selling drug in the world, will face biosimilar competition in the coming years.
Patients with the 17p deletion are among the most difficult to treat and chemoimmmunotherapy is only effective in around 15% of patients.
Stephan Stilgenbauer, M.D., Ulm University, Germany, and lead author of the paper, said: "These data reinforce the important role venetoclax could play as a new treatment option for patients battling this chronic blood cancer."
Venclexta is a first-in-class drug that selectively inhibits the BCL-2 protein. The BCL-2 protein blocks apoptosis (programmed cell death) of cells, including some cancer cells, and can be overexpressed in CLL cells. It is co-marketed by the companies in the US and by AbbVie outside the US.
Other recent developments in the field include an FDA approval for Imbruvica as a first line treatment for any patient with CLL. The EMA's CHMP has also recommended a similar expansion in its licence.
While Venclexta's results are impressive, some major competition is in the pipeline: a number of new CAR-T and other immunotherapy drugs are in development, (such as Novartis' CLT019) and are now showing signs of deep and sustained remission in patients with CLL and other blood cancers in phase 2 and earlier stage trials.
Related stories:
Roche's leukaemia drug granted breakthrough status