Reshaping events in pharma
Sales & Marketing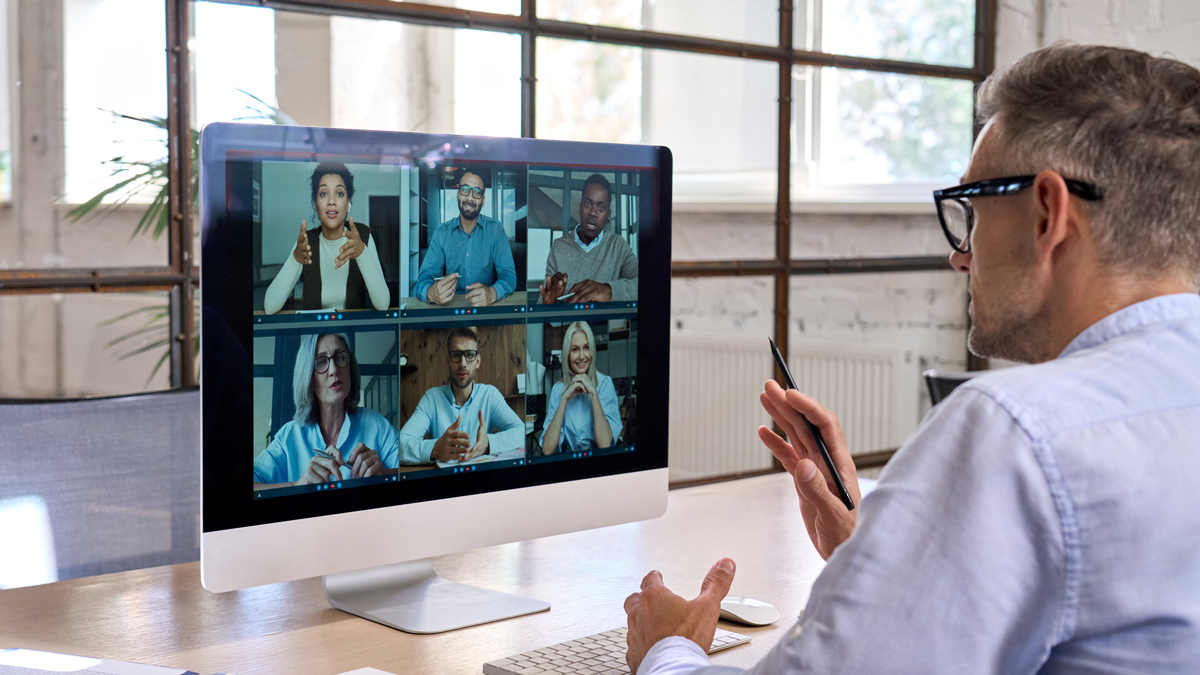 Healthcare professional (HCP) engagement experienced significant shifts during the acute phase of the pandemic, as COVID-19 forced a rethink of traditional pharmaceutical sales and marketing practices, including the digitisation of events.
With medical conferences and events long a mainstay for pharma-HCP interactions, the pandemic's travel restrictions, and lockdowns forced these in-person meet-ups to go virtual.
Now, as face-to-face engagement returns to the agenda, all eyes are on the future shape of pharma events as the world starts to navigate its way out of pandemic conditions.
Some key learnings and best practices have already emerged from those events that were run during the pandemic, and there's a clear desire on the part of many HCPs to retain some of the changed approaches put in place during the COVID lockdowns.
The changing events model
Pharma events saw the same sorts of genuine shifts to virtual channels as every other engagement method during lockdowns, according to Jenna Sherlock-Goudet, who's senior manager of CRM events management strategy at Veeva.
"Before COVID, pharma events were mainly face-to-face. There's now a need to find different ways of interacting with HCPs."
As pharma rethinks its digital strategy and overall engagement model, companies should optimise the format of events to improve upon future events, and there are several ways this can be done.
For example, tracking audience engagement will help companies see what works best and where improvements can be made to increase interaction.
"[Brands] need to be very targeted and clear on who their audience is and how they want to participate. It's one thing, pharma wanting to run hybrid events, but you need to know that your HCPs are also willing to interact with you in that way. Knowing and correctly targeting your audience is key," Sherlock-Goudet says.
Consider what worked at a physical event versus what might work virtually to deliver a seamless hybrid event that encourages overall HCP engagement.
Linking events with the company's broader content strategy will help regularly communicate more in-depth insights, and delivering content in new and engaging ways, such as gamification or extended reality, will draw in your audience.
Securing excellent speakers will undoubtedly enhance the event experience. Communicating in virtual environments requires tech-savvy, articulate individuals with strong communication skills.
Lastly, make the most of technology to streamline and minimise compliance risks, so your team can engage and manage communication effectively.
Rethinking pharma's events' strategy
During the short period in which these changes occurred there was a steep learning curve for pharma companies trying to run digital events productively.
These included technical difficulties, but as Bayer Pharmaceuticals' IMCM customer engagement and CRM lead Daniel Nietske notes, these were expected.
"It started with which tools to use and which skills to learn to execute these events properly," he says. "We also encountered internal process-related difficulties that led to questioning the appropriate event format to be attractive in a virtual setting."
A common first step for digital meetings was often to take what was used to occur face-to-face and put it online. But HCP feedback about issues such as 'Zoom fatigue' confirmed that approach does not make for particularly engaging events.
According to Sherlock-Goudet, some companies instead took the opportunity to rethink their events strategy and made use of innovative technologies to encourage greater audience engagement and hone in on those event formats that would be most successful for their company's objectives. In this way, companies were able to use the additional opportunities for interactivity afforded by virtual channels to drive deeper engagement.
One such company was GlaxoSmithKline (GSK), as its global product director Dave Yates explains: "GSK facilitates attendee participation through interactive discussion boards, live polls, word clouds, and audience Q&A. Posts can be moderated to ensure the suitability of content and adherence to regulatory requirements."
"Speakers too are encouraged to use these features to ensure their presentations are adding value to the audience, adapting where applicable to the crowd-sourced suggestions."
Focusing on adding value will be critical as pharma companies decide how to rework their tried and trusted pre-COVID engagement models and retool them for the future.
Creating HCP events that leave lasting impressions
Congresses and other meetings should not be seen as an independent experience but rather part of a company's multichannel HCP engagement strategy.
Bayer's Nietske says: "One of our most important focus areas is not to see an event as an independent activity. The event is part of the customer journey, which combines several activities and needs to feel seamless and smooth for a customer.
"The exchange between peers on virtual events still seems to be a major challenge in the virtual setup. We are trying out different formats and virtual event platforms but unfortunately nothing seems to be able to replace a simple coffee break communication on a face-to-face event."
Utilising data collection during events will help extend the experience beyond the day of the event and can be used to enhance future events. Holding events virtually opens new opportunities for data collection that generate actionable insights for companies.
For GSK, the shift to virtual events provides a wealth of insights from informative data about HCP touchpoints.
Yates explains: "We can now understand what material is accessed in event resource libraries, how people vote in live polls, where attendees interact within event sessions. Crucially, we can collect personalised voice of customer feedback.
"All of this can increase customer experience at future events and ensure relevancy and personalisation of next actions."
Keeping front-of-mind what organisers want attendees to learn and remember will be crucial if events are to leave a lasting impression on attendees and drive behaviour change.
The future of pharma events
The exact shape of pharma events has yet to coalesce around a particular model fully, but even at this stage, several trends are emerging.
One of those is the hybrid approach. By combining a face-to-face element for those who are able and willing to attend in-person with a virtual component that increases an event's reach and engagement, organisers aim for a 'best of both worlds' experience.
This hybrid format requires companies to be proactive and data-driven if they are to understand what works and what needs to change. As a best practice, companies can host rep-led events that enable the rep to host in-person and virtually, and HCPs can attend based on their preferences and availability.
But, each region is seeing different approaches emerging.  "Interestingly, in the US where things are opening up or have been opening up much quicker than in Europe, we were closely tracking whether face-to-face would bounce back as some of our customers thought it would, and we've not seen that," Sherlock-Goudet notes.
Irrespective of geography, there are some commonalities that all pharma companies will need to optimise if they are going to create valuable events.
GSK's Yates explains: "Virtual platforms, remote attendance, and the necessity of prioritising the events engagement strategy will remain key. Whether events are virtual, face-to-face, or often a hybrid of both, there will remain an audience expectation to participate and interact throughout events."
"As an industry, we can now move away from purely driving attendance numbers and shift focus to adding value, changing behaviours, and using insight to inform our next call objectives and customer prioritisation."
As companies create a solid foundation for building their future strategies, one that includes a hybrid mix of elements appropriate to their audiences, they must beware of the pitfalls of creating the right virtual portfolio for both worlds.
Bayer's Nietske is clear about the future direction of HCP engagement and how to manage its challenges.
He says: "Virtual education (on demand) platforms will also be a major aspect in our future industry setup to take over some of the former face-to-face activities. However, I see the risk of increased complexity for hybrid events in the future, so it will be crucial to have the right tools and partners on hand."
For more recommendations on how to combat digital fatigue and differentiate your virtual events, download the playbook: Best Practices for Impactful Digital Events.
About the interviewees

Dave Yates is a global product director at GSK Pharmaceuticals. He is recognised as delivering a 'game-changing contribution to business performance' for defining a vision, representing the customer's voice, and creating an integrated multi-product roadmap for end-to-end event delivery. Responsible for re-imagining the Pharma-HCP customer experience, harnessing, and integrating the power of digital technologies into business   operations.

Daniel Nitschke has been integrated multichannel marketing and CRM lead within Bayer's Pharmaceutical division since 2019 in Berlin. 13 Years with Bayer in total within IT and Pharma-related positions in Germany and China with a strong focus on Sales/Marketing IT Solutions and Business Intelligence Projects.

Jenna Sherlock-Goudet works within Veeva Europe's commercial strategy team as senior manager for Veeva CRM Events Management. She is responsible for the strategic vision in the region, driving product innovation, and ensuring alignment with local market requirements and customers' success with the product.
About Veeva Systems

Veeva is the global leader in cloud software for the life sciences industry. Committed to innovation, product excellence, and customer success, Veeva serves more than 1,100 customers, ranging from the world's largest pharmaceutical companies to emerging biotechs. As a Public Benefit Corporation, Veeva is committed to balancing the interests of all stakeholders, including customers, employees, shareholders, and the industries it serves. For more information, visit veeva.com/eu.