Content metrics help generate compelling communication
Sales & Marketing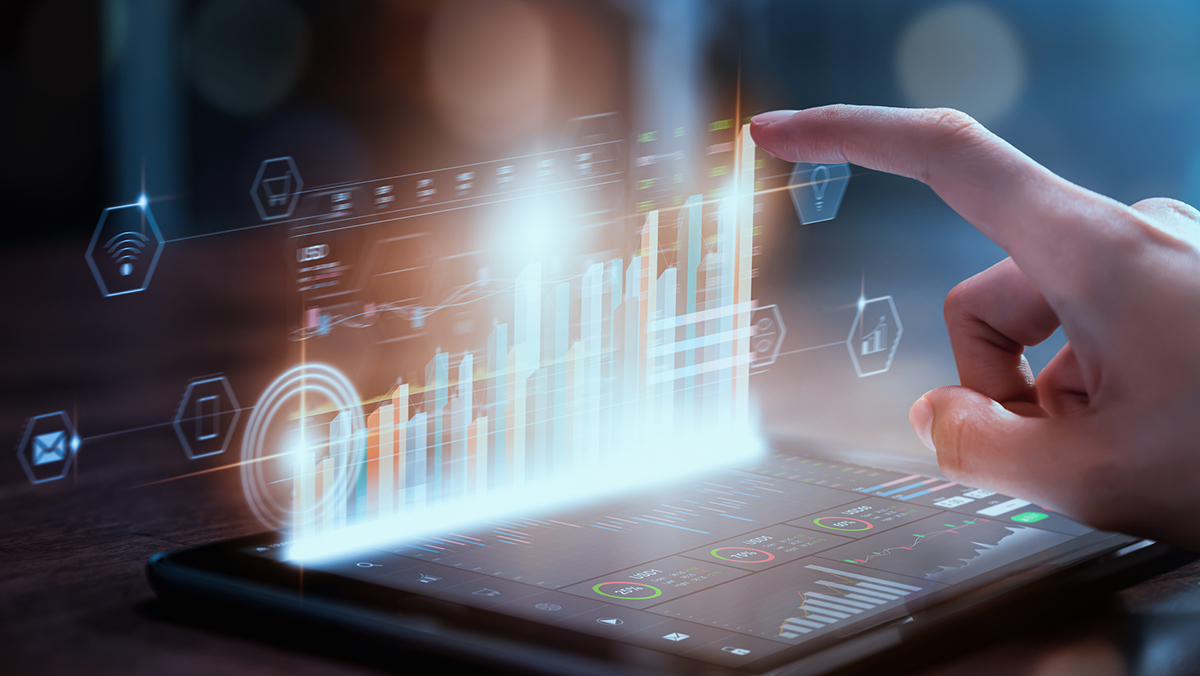 Companies seek efficiency and speed to market during the content creation process, review and approval cycles, and thus the collective time for content to be approved for distribution, says Ian Hale, vice president of commercial content at Veeva Systems. Gathering content metrics is key to ensuring superior performance during each step.
''Content metrics is the collection of content data for both the industry as a benchmark and the individual company's content performance,'' says Ian.
"It informs companies how its content is created, approved, reused and published and how to optimise performance for a more significant impact. It also allows companies to generate new content more efficiently, improving overall approval time and distribution."
Due to the rise of digital technology, it's more important than ever for brands to strategically develop content that stands out from competitors in the crowded digital space.
Pharma's messaging, in particular, is crucial to brand awareness, acceptance, and prosperity.
Collecting content metrics – both standard and customer data – allows for more productivity throughout the creation and dissemination process, and helps companies understand how to attract attention.
The perks of collecting content metrics
Companies set Key Performance Indicators (KPI) together with aspirational goals, such as fewer content approval days before issuance.
To create efficiencies in the overall process, they should likewise evaluate how long approval and dissemination take within their business compared to industry norms.
"If a company is measuring 28 days for approval of content, how could they know if it is good or bad, and what's the potential for improvement?" says Ian.
"Based on real world data collected from hundreds of companies, Veeva Pulse metrics says that the industry average is 19.8. Now, content strategies can be informed and realistic expectations for progress can be defined."
Although industry averages will help companies determine their objectives, those numbers could differ significantly depending on company sizes: parameters for small to medium businesses will differ from those of large companies.
"A small to medium company may be interested in efficiency across the board. They want to know how quickly they can get their content out to their customers, particularly if the company is in a launch phase," says Ian.
Though time efficiency for content delivery may vary, the benefits of collecting metrics are akin to small to medium businesses and large companies – both need the ability to prepare their content to have the most significant impact.
"What [Veeva] also shows companies, whether small or large, with content metrics is for the individual content types. What period of the year is your company creating event material the most? When is specific content most impactful on your system and your time?" Ian states.
Metrics can reveal what time of the year a company's content is most prosperous. If a company knows its content is better received in the fall rather than the summer months, it can prepare the content lifecycle throughout the year.
Likewise, businesses can create workforce efficiencies by knowing when the cycle for specific content is at its peak and thus ramp up review and approvals.
The data will provide valuable insights into the efficiencies of content creation processes and what distribution methods will most effectively provide outstanding results. This information will also positively impact the cost as companies will be well-informed of how content is received.
Collecting metrics guides companies where they can have the most impact by analysing where the content was already well-received and where it may have fallen flat. In turn, this allows for more efficient content creation, approval and increased speed to market.
"You can increase speed to market with this content, but you must never jeopardise compliance for speed because the consequences of that can be massive."
Compliant pharma content
The content creation and delivery process need to run smoothly, and pharma, notably, needs to ensure compliant content delivery that meets the diverse regulations of different countries.
"The information companies provide in their content has to be accurate. Every country has its regulations. There are umbrellas like FDA, IFPMA, et cetera. Then you've got the FDA in the US, ADPI in the UK, ANSM in France. Each of those nuances. Every company must remain compliant to those rules," says Ian.
"You can increase speed to market with this content, but you must never jeopardise compliance for speed because the consequences of that can be massive."
One way to remain compliant while saving time and money is to reuse digital content, which is essentially pre-approved content reworked to fit the organisation's new needs.
"When you talk about efficiencies, and you talk about cost, the cost to generate content is huge. It's a basic MLR process (medical, legal regulation, review and distribution)."
"If you're initially using a creative agency or several agencies, you can decrease that number because your content is already held within the system. You have it already. Effectively, it's pre-approved content that you don't need to have an agency place on something," Ian states.
Content may stay roughly the same if a company is not making significant changes, such as refreshing claims or addressing trial data. The presentation style of the content may change, but companies can reuse the content itself.
Ian gives an example of an international company he worked with, with a 30% content reuse target KPI. Correctly gathering and utilising metrics helped the company reach 33% content reuse, saving the organisation $54 million that year.
"The key element is the power of the collective data that we've never had before in the industry. It comes down to utilising those metrics in the right way," says Ian.
Learning via engagement
Analysing content performance is only one aspect of how a business can ensure positive outcomes. Ian developed a customer community where participants provide input on their interests so that Veeva can learn from the organisations themselves.
"We meet every couple of months, and it's a complete cross-section from these large companies to the small to medium companies. It's a vibrant hour-and-a-half to two-hour discussion every two months," says Ian.
"We share our thought process for the next iteration; we share current data before it's released and get their feedback. Those communities have shaped some of what we've done. It's the same for compliance with the compliance community that we initiated."
Through this "community effect," Ian's noted a move towards modular content and component asset reuse as they currently provide potent insights.
"As it grows, those insights will become the norm, and then we need to branch out into these other areas to adapt because there will be other efficiencies and compliance controls as we move forward," Ian notes.
A company's content relays a message to its audience and influences their impression of a brand. Collaboration between community members and industry leaders allows for more valuable and compelling content strategies and, therefore, consistent improvement in how useful content metrics can be for companies now and in the future.
"All of that is vitally important to ensure we are not delivering what we think is best, but actually what the industry thinks they need."
About the interviewee

Ian Hale is currently vice president of commercial content at Veeva, overseeing the European business. Previously Ian spent 25 years within the pharmaceutical industry in various companies with leadership roles in direct sales, sales management, government affairs, compliance, advertising & promotion, and digital transformation. In addition, he has worked closely with many biotech companies to launch products across many therapeutic areas, and has been involved with a number of regulatory government organisations across the international markets whilst being CEO of his own organisation.
About Veeva Systems 

Veeva is the global leader in cloud software for the life sciences industry. Committed to innovation, product excellence, and customer success, Veeva serves more than 1,100 customers, ranging from the world's largest pharmaceutical companies to emerging biotechs. As a Public Benefit Corporation, Veeva is committed to balancing the interests of all stakeholders, including customers, employees, shareholders, and the industries it serves. For more information, visit veeva.com/eu.