Coaching Feedback
Sales & Marketing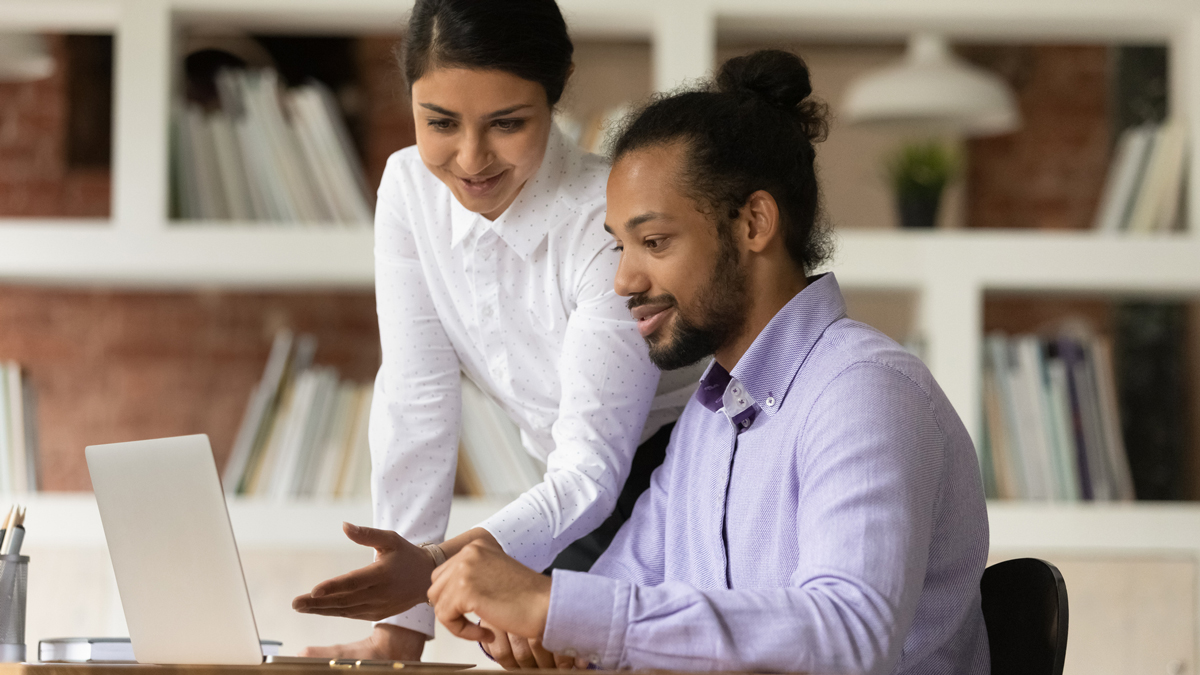 Preparation and practice are potent forces in sales but they form a golden triangle when combined with feedback. Shaping performance with guidance elevates coaching to new heights.
Following scripted guidelines will only get you so far along the route to high quality results, according to sales and field force exports.
Academic and field research has shown that feedback reinforces good practise, encourages the adoption of new skills and motivates staff to chase higher levels of performance.  It creates a strong link between time and effort invested and successful results.
Chris Costandi, a sales and commercial excellence leader, who has worked for Allergan, Novartis and GSK, believes that 80% of a successful engagement with a healthcare professional (HCP) is in the preparation and that feedback is a real driver for goal achievements.
"It is often overlooked yet is absolutely essential," he says. "Without it, how do you know if your content and delivery are working? You need feedback to monitor performance and progress.
"We all know that the more you put into practice, the more you get out of it. But the opportunity to get insightful and timely feedback is a vital pillar of progress. It helps you examine your performance and think 'How I can improve and continue to get better?' It is a great mindset as it helps employees see where their strengths are and how they can develop their careers."
A new whitepaper – The Age of Coaching: How pharma sales teams can face the future with confidence – highlights the benefits of a coaching culture with rapid feedback at its heart. It also advocates for the regular use of remote digital coaching to strengthen performance in an ever increasingly competitive sales landscape where time with HCPs has become limited.
"Coaching via a digital App helps the individual by giving them an opportunity and a platform to practice to see feedback and to continually improve," adds Costandi, a consultant with 60 Seconds, the leading remote digital coaching platform. "It leads to better customer engagement and helps sales people deliver their objectives, which means they'll be able to hit their targets and the organisation benefits."
Michael Cassar, regional sales manager at Galderma, who has a track record with pharmaceutical multi-nationals such as Wyeth, GSK, MSD and Liberty Medical, believes coaching combined with feedback can improve both individual and corporate performance, providing coaching becomes a central part of a culture.
He draws on his experience as a former high-level tennis coach to underscore the value of feedback. "You realise there is a right and wrong way of giving feedback in terms of keeping people motivated. You need to give people things to work on and see the progress or lack of it and interact with that.
"The frustration comes when the feedback is not specific, relevant or timely and that is the same in the sporting and sales environment."
Marcus West, founder and CEO of 60 Seconds, emphasises that the service provides a range of metrics to measure activity and progress. "This gives irrefutable evidence of people's engagement and then their improvement over specific sales skills gives qualitative evidence of its value.
"Continuous learning is a very powerful tool and is helping organisations reap huge rewards in tough sales environments. It used to be the case of staff having a half-day's sales conference training and then off into the field, essentially practising on the doctor.
"Now, with coaching and feedback, we have a 360-degree view of how the messages are being delivered and how they can be improved for better results for everyone."
About the interviewees

Chris Costandi is a sales and commercial excellence consultant at 60 Seconds. He has worked in the Healthcare industry for over 20 years across a variety of divisions including prescription, medical devices and OTC for organisations such as Allergan, Novartis and GSK in driving a range of transformational sales force effectiveness (SFE) initiatives including capability development, coaching and leadership and key account management.

Michael Cassar is regional sales manager at Galderma. Michael has an extensive background as a senior sales manager in the pharmaceutical and medical device industries across ANZ at Wyeth, GSK, MSD, Liberty Medical, Indivior and Galderma . He has worked with many teams to drive superior results in primary care, hospital, specialty, OTC, and devices. With a background in human movement and skill acquisition, Mike's core expertise is coaching and mentoring his direct reports on their ongoing development and driving a customer engagement mindset.
About 60 Seconds
60 Seconds is a remote coaching app designed to help users communicate with greater clarity through practice, coaching and measurement. It was built by a coach for coaches to deliver measurable learning momentum. For more information visit: 60seconds.com