Biogen gets go-ahead for EU Humira launch in October
AbbVie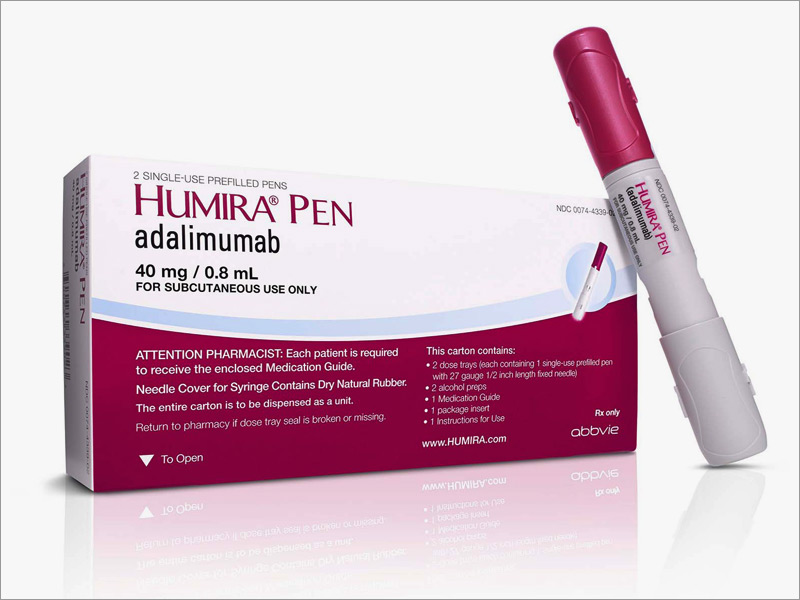 AbbVie's big-selling inflammatory diseases mega-blockbuster Humira goes off patent in Europe later this year, and a deal with Samsung Bioepis paves the way for a launch of a cheaper biosimilar near-copy in October.
AbbVie and Samsung Bioepis announced they had signed a licensing agreement that settled all litigation regarding Humira, which is the world's biggest selling drug, generating revenues of $18.4 billion last year.
The agreement means that Samsung's European marketing partner Biogen can launch their Humira biosimilar, branded as Imraldi, when the patent expires on October 16. The biosimilar will be launched on most other countries except the US on this date aswell.
But in the US, the agreement is very similar to a deal struck with Amgen, preventing the launch of a biosimilar until 2023.
Amgen will be able to launch its Humira biosimilar on 1 January 2023, while Samsung Bioepis will have to wait until June 30 that year to launch.
Samsung Bioepis will pay royalties to AbbVie for licensing its Humira patents once its adalimumab biosimilar product is launched.
As with the prior Amgen deal, AbbVie will make no payments to Samsung Bioepis. All litigation pending between the parties, as well as all litigation with Biogen, will be dismissed. The precise terms of the agreements are confidential.
There are a host of other companies attempting to develop Humira, and the fact that two companies must now wait until 2023 to launch in the US suggests that Amgen's legal defences in the States are watertight.
Despite the loss of patent protection outside the US, AbbVie expects Humira sales to continue to grow until 2023 off the back of US sales, breaking through the $20 billion-a-year barrier in 2020.

AbbVie's Laura Schumacher
Laura Schumacher, executive vice president, external affairs, general counsel and corporate secretary, AbbVie, said: "The Samsung Bioepis settlement reflects the strength and breadth of AbbVie's intellectual property."
"We continue to believe biosimilars will play an important role in our healthcare system, but we also believe it is important to protect our investment in innovation.  This agreement accomplishes both objectives."
Jaywoo Kim, head of the commercial division at Samsung Bioepis, said: "The earliest impact of this agreement will likely be seen in Europe, where SB5 has already been approved and is expected to become our third TNF inhibitor available in the region."
"Through relentless process innovation and an uncompromising commitment to quality, we remain dedicated to advancing one of the industry's strongest biosimilar pipelines, so that more patients and healthcare systems across the world may benefit from biosimilars."