Video roundtable – complete footage
AZ-roundtable-debate-2017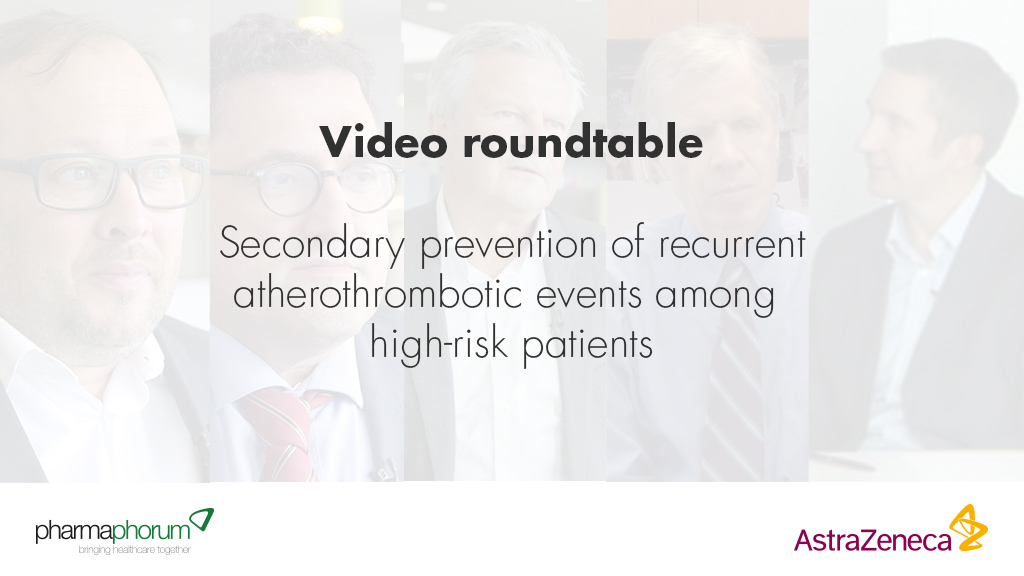 As part the roundtable video debate on secondary prevention of recurrent atherothrombotic events, Dr Paul Tunnah moderated a discussion between four key participants with both wide-ranging perspectives and roles within the cardiovascular area.
In August 2017, AstraZeneca sponsored a roundtable debate on the topic of secondary prevention of recurrent atherothrombotic events. The debate was moderated by Dr Paul Tunnah, CEO of pharmaphorum, and the multi-perspective panel charged with building authority and thought leadership on this topic included:
Professor Evangelos Giannitsis, Head of the Chest Pain Unit and Private Ambulance at University Hospital Heidelberg, Germany
Nick Hartshorne-Evans, Chief Executive (Founder), Pumping Marvellous Foundation
Gunnar Brandrup-Wognsen, Global Medical Affairs Leader, AstraZeneca
The panel also included via videoconference:
Professor Christopher Granger, Professor of Medicine and Member of the Duke Clinical Research Institute, Durham, USA
The discussion was divided into three key sections:
Part one – Epidemiology and background of recurrent atherothrombotic events in high-risk patients
Part two – Challenges to secondary prevention in current clinical practice
Part three – The opportunity for improved secondary prevention of recurrent atherothrombotic events among high-risk patients
For further materials relating to this roundtable debate, please visit the spotlight page.
(Discussion conducted August 2017)